Summer has officially started! And so has what I like to call "mom has to find activities to keep her kids entertained season."
It can be SOOO hard to come up with activities to keep kids entertained and avoid the dreaded "I'm bored, mom"
So today I'm going to tell you about some of my favorite outdoor farm-themed activities that are SO fun to do with your kids. And most of these activities you can do for FREE, or for pretty cheap. Bonus!
Making Butter
This is the classic, trick your kids into doing work for you when they actually think it's a game. Which is quite possibly my favorite thing;) Homemade butter is AMAZING! In my opinion, there's nothing better than homemade butter spread on bread. And making your own butter isn't as difficult as it seems, especially when you have some extra little hands to help you!
It can be a super fun experiment for your kids and they will love seeing the cream turn into butter!
All you need for this activity is some heavy whipping cream and a jar with a lid.
Fill the jar about halfway full with the heavy whipping cream. Make sure you get the lid on tight! Otherwise you'll have a huge mess. If you have younger kids and you're worried about them dropping a glass jar, use a plastic container with a lid instead. You can also add a little bit of salt if you like salted butter (I personally don't add salt, but it's up to you!)
You can also put a marble in your jar to speed up the process (don't use a marble in a mason jar though!!! I learned the hard way that the marble will break the mason jar. Let's just say I had a lot of glass and whipped cream all over my living room the first time I tried doing this)
Now start shaking! Your kids can take turns shaking the mason jar and as you shake the cream will start to thicken up! Typically it takes about 15 minutes of shaking for it to be done (but it all depends on how hard your kiddos shake!)
After you've been shaking for about 8-10 minutes open it up and you'll see the cream is starting to solidify! As you go on you'll see the butter separate from the buttermilk!
Once the butter has solidified, separate it from the buttermilk (you can keep that for cooking a yummy treat later on!)
I recommend rinsing the butter with cold water to make sure you get off all of the buttermilk! Then you're ready to go! Your kids will love making their own butter and getting to eat it on some yummy bread after!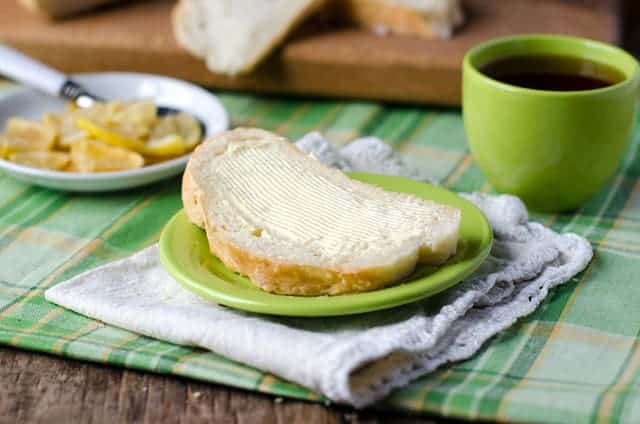 Painting With Vegetables
Ok, fair warning. This activity will be messy, but it's also REALLY fun! But definitely do this one outside to simplify the clean up. All you need is some butcher paper, or poster board, paint (non toxic like this kind!), and some leftover vegetables from your garden!
Pour some of the paint into a disposable pan (like these) or into a bucket. After that you can dip the vegetables in the paint and roll them out on the paper. Different types of vegetables make different patterns and it's fun to experiment and see what type of patterns you can make with all of the different veggies!
Bean Bag Toss
Creating a bean bag toss is classic, and super fun!
I found this amazing DIY Bean Bag Toss that looks like a barn! It's so cute and it's super simple to make!
If you don't have the time to make an actual bean bag toss, you could just set up buckets that your kids can throw the bean bags in!
You can also easily make some DIY bean bags as well! Cut our two rectangles to your desired bean bag size and sew the two pieces together around the edge, leaving a small space open. Fill the bean bag with pinto beans (or uncooked rice) and then sew it closed! Easy as that!
If you aren't into sewing (like me!) you can hot glue the fabric together instead of sewing it. It likely won't last as long, but your kids will still be able to get tons of use out of it! For children on the spectrum, this is a great sensory exercise.
I love using bean bag toss as an activity for kids because they get to throw things, but not at each other (hopefully)
Paint Filled Egg Art
Ok so this one is CRAZY messy, but your kids will LOVE it. You basically just fill egg shells with paint and throw them at a big piece of butcher paper or canvas. I know it's messy, but I think it's worth it!
We have tons of eggs around here, so finding spare egg shells is too difficult;) When you crack the eggs you're planning on using for this project try to just crack it at the top and keep the egg shell mostly intact (more detailed instructions here).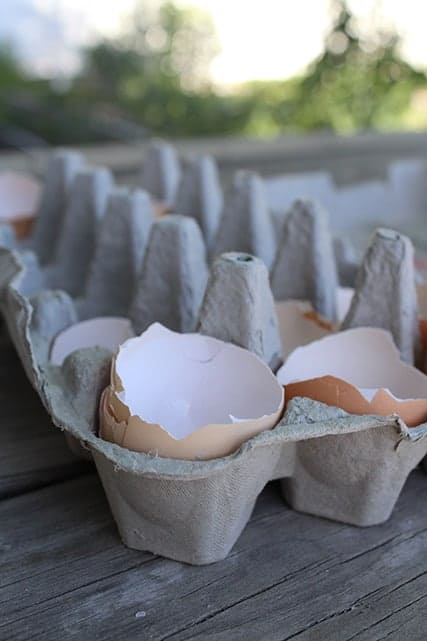 You then fill the egg shell with paint and use a glue stick to attach tissue paper over the hole to keep the paint in! (This step is optional, if you have older kids who won't spill the paint out of the egg before they throw it, you can just fill the eggs with paint and skip the tissue paper step)
Then you and your kids can throw the eggs at a canvas and see the amazing art it makes! I definitely recommend doing this on the grass! I learned the hard way and now I've got pink paint streaks on my side walk:) But I love the fun paint splattered look of this project!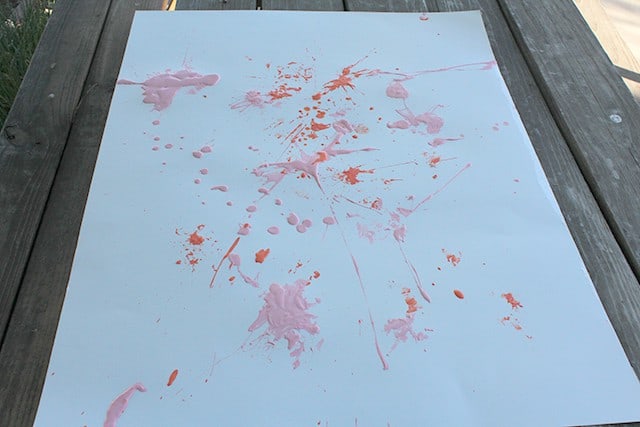 Homemade Ice cream
This was my FAVORITE thing to do as a kid! This ice cream is SOOO fun to make and it is super simple too! You mix the ingredients together and then toss a bag around for 20 minutes. It's great for a game of hot potato or catch and you get ice cream out of it too!
Here's the recipe:
Ingredients
1 heaping T of instant pudding (in the flavor of your choice)
1 t vanilla
1/4 c of sugar
3/4 c. cream
1 cup milk
2 c rock salt
4 cups ice
Instructions
You'll need 2 qt sized Ziploc bags, 2 gallon sized Ziploc bags, duct tape, newspaper, and some plastic grocery bags.
In one of your qt sized Ziploc bags mix together pudding mix, vanilla, and sugar. You can choose the pudding mix of your choice! You can even experiment and mix flavors together. I'm dying to try caramel and chocolate mixed together. If you're doing two different flavors just do a 1 ½ teaspoons of each flavor.
Close the bag (make sure it is closed tight!) and squish the ingredients together.
Next add cream and milk into the same ziploc bag and then squish all of the ingredients together again.
Place bag your qt sized bag into another qt sized bag (the extra bags are to stop the ingredients for leaking all over. If your kids are rough with this kind of stuff, add extra bags and newspaper for more protection)
Place bags inside of a gallon sized Ziploc bag. Place 2 cups of rock salt and 4 cups of ice in the gallon sized bag, spread equally on either side of your qt sized bags.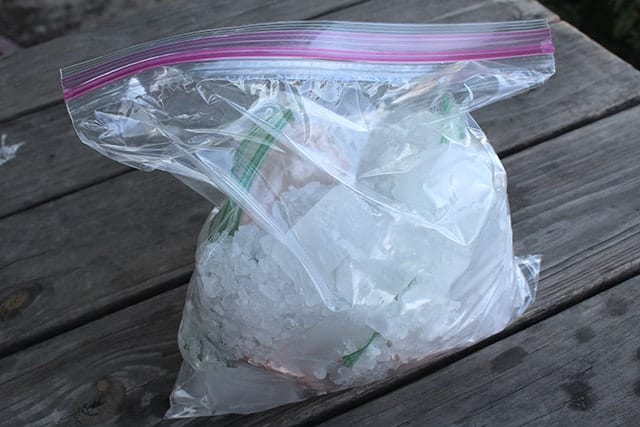 Place this bag into another gallon sized bag and begin to wrap with newspaper. I wrap it with at least 5 layers of newspaper and then tape it all together with duct tape. Then I wrap a couple grocery bags around the outside for extra protection and tape them down with duct tape.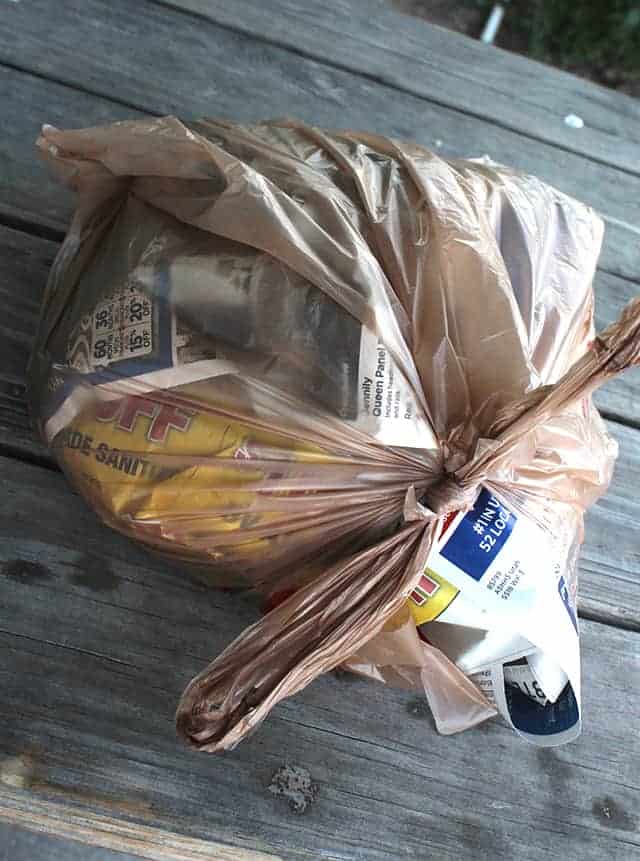 Then comes the fun part! Toss the bag for about 15-20 minutes. Then your ice cream will be ready! If you unwrap it and it isn't quite done, just wrap it up again and keep tossing it!
Before I open the last bag that has the ice cream in it, I recommend that you wash off the bag with cold water. This gets off any of the rocks salt that might have been on the bag and prevents you from having salty ice cream!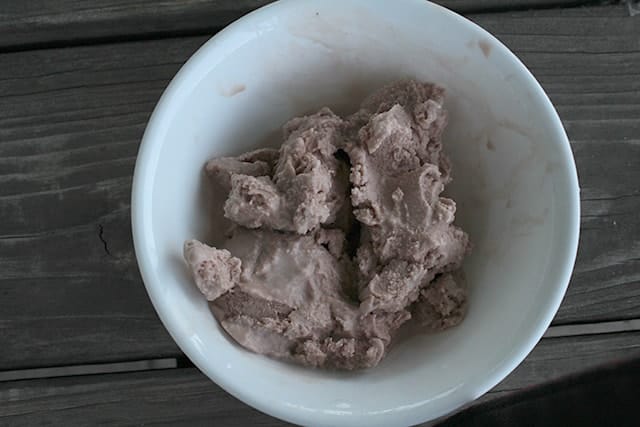 Old-Fashioned Games
Last, but not least we have old-fashioned games. I love old-time games, they're classic and really entertaining. Here are my favorites:
Three-Legged Race: Have two people stand right next to each other and tie their inside legs together with a bandana. See which team can run to the finish line the fastest.
Potato Sack Race: Each person puts both feet inside of a potato sack (or pillow case) and holds the edges of the sack up with their hands. See who can hop to the finish line first.
Marbles: There are so many games you can play with marbles. This website shows some of the games you can play. You can buy marbles here
What activities are you planning to do with your kids this summer? Help this momma out and share your ideas in the comments below!
Maat van Uitert is a backyard chicken and sustainable living expert. She is also the author of Chickens: Naturally Raising A Sustainable Flock, which was a best seller in it's Amazon category. Maat has been featured on NBC, CBS, AOL Finance, Community Chickens, the Huffington Post, Chickens magazine, Backyard Poultry, and Countryside Magazine. She lives on her farm in Southeast Missouri with her husband, two children, and about a million chickens and ducks. You can follow Maat on Facebook here and Instagram here.