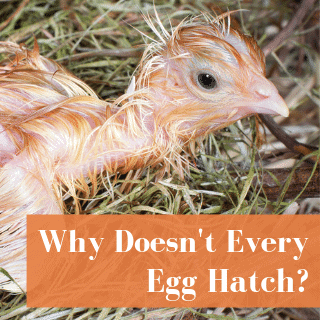 MY LATEST VIDEOS
Main Takeaways:
It's common to have some eggs that don't hatch.
It's usually happens because the temperature and humidity are off, but it can also happen if the chick runs out of air, lacks enough energy to break out of the egg, or doesn't develop correctly inside the egg and dies.
Incubator temperature should be 99.5 degrees with 40-50% humidity for the first 18 days, and 50-60% humidity Days 18-21 (or until hatched)
You shouldn't feel bad if it happens to you! It's very common and expected.
More reading: