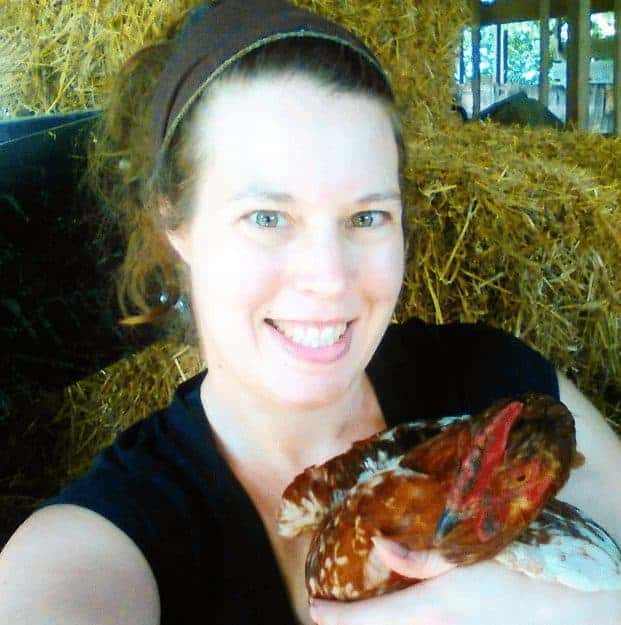 Do you raise backyard chickens because you need to know your breakfast comes from happy hens?
Or maybe you think:
"I really need my own egg and meat source!"
because you want freedom from the garbage on the grocery aisle.
Or are chickens your entertainment?
If any of this sounds like you, then Welcome Home.
I'm Maat, and I'm a homesteading and chicken expert.
I help people who are happy with their lives except one thing—they want freedom from a food system that no longer serves them.
I've contributed to magazines such as Countryside and Backyard Poultry, and been featured in Chickens magazine, The Heritage Breeds podcast, and Mountain Woman Radio.
Like you, I'm tired of overly-processed food made with who-knows-what ingredients manufactured by companies that are only in it for profit—at the expense of our health and the health of our children. 
I bet you want to take control of your health, and I know that feeling. And I'm sure you realize it starts with what you eat.
Your path to freedom is clear, and it begins with raising your own food.
I know, because once upon a time, I began my own path to discover independence too.
Welcome to FrugalChicken, where you'll start taking your first steps towards a more satisfying life—and the gateway to that freedom is with growing your own meat, eggs, vegetables, grains, and fruits.
Every day, I show regular people like you how raise chickens, make homemade food from homegrown vegetables, and point you towards resources that you'll use to take control of your health.
I'm still trying to make that perfect loaf of bread, but I'm no longer dependent on someone else—or some faceless manufacturer—to tell me what my body needs.
This path is a journey. One that develops over time. But the most important step you'll take is the first one. 
Freedom is ripe for the picking. Will you join me?
If this sounds like you, be sure to grab a copy of my free report, The Better Egg. You'll discover the ONE thing you should always feed your hens for the most nutritious eggs possible—and why it really matters.