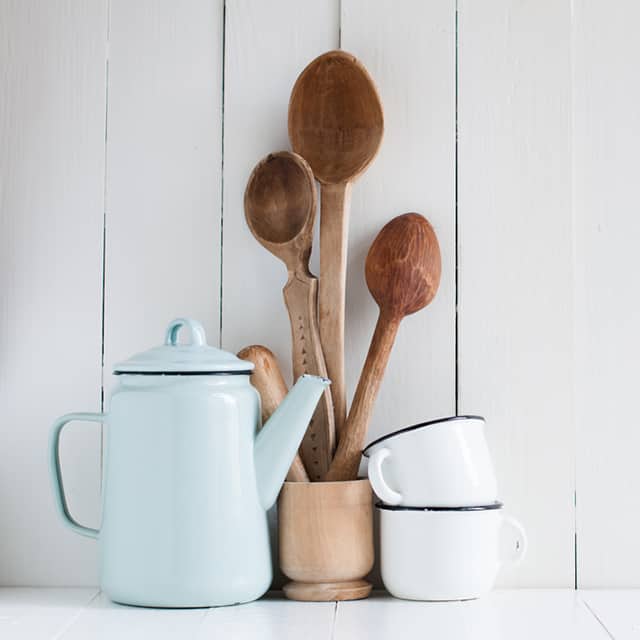 The holidays are just around the corner and I'm starting to think about redecorating my kitchen.
With guests coming over more than usual for holiday parties I really want my kitchen to look just right for the holiday season. I've found some really great farmhouse kitchen decor ideas that I wanted to share with you this week!
So let's get started! Here are some of my favorite kitchen decorations that are perfect for holiday gatherings!
[This page might contain affiliate links, which means for any item you purchase using our links, we earn a small commission at no extra cost to you. Thanks for supporting our website and being a part of the Pampered Chicken Mama family!]
This rustic gather sign would look absolutely stunning in any farmhouse kitchen or dining room. You could dress it up for the holidays by adding some garland around the top! Find it here: Gather Sign
I love this rustic metal "eat" sign. We all secretly love the holidays because of all of the yummy food, so remind your guests about what they're really in the kitchen for…the food! Find it here: Rustic "Eat" Sign
These rustic vases with their simple metal holder would look absolutely stunning on a dining room table. You could fill the vases with festive holiday stems to bring a subtle Christmas touch to your kitchen! Find them here: Vases With Metal Holder
I love this metal pitcher! This rustic pitcher would look stunning on your kitchen counter! Fill it with some holiday flowers and foliage and it will bring the perfect holiday feel to your kitchen! Find it here: Rustic Metal Pitcher
This cookie jar is perfect for holding your favorite holiday cookies and treats! It will look stunning in any kitchen! Find it here: Rustic Metal Cookie Jar
You always need extra counter space during the holidays for serving food. This wooden stove top cover is perfect for protecting your stove top and providing you with a little bit of extra counter space. Find it here: Stove Top Custom Wooden Cover
These floating shelves are stunning! These shelves are perfect for displaying your favorite holiday knick knacks! Find them here: Floating Shelves
Which of these kitchen decorations is your favorite?
<!– Default Statcounter code for
decorations-holiday-gatherings

–>
<script type="text/javascript">
var sc_project=11964250;
var sc_invisible=1;
var sc_security="66b67cd6″;
var sc_https=1;
var sc_remove_link=1;
</script>
<script type="text/javascript"
src="https://www.statcounter.com/counter/counter.js"
async></script>
<noscript><div class="statcounter"><img class="statcounter"
src="https://c.statcounter.com/11964250/0/66b67cd6/1/"
alt="Web Analytics Made Easy –
StatCounter"></div></noscript>
<!– End of Statcounter Code –>