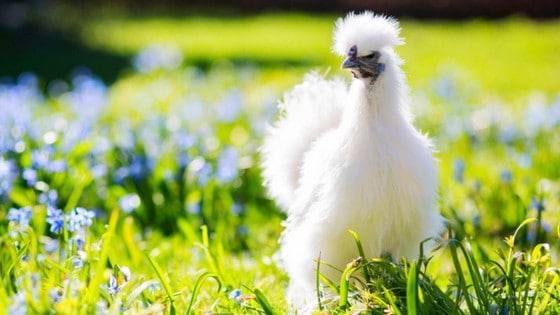 Who doesn't want to own Silkie chickens? They're fun, sweet natured, and they make you breakfast! In short, they're the perfect pet.
Yep – you can definitely keep chickens as pets, and Silkies make GREAT pets, especially for households with children. I also know MANY seniors who keep Silkies because they're easier to care for than a dog, and they're great company.
For special needs children, Silkies can also be a great pet because:
MY LATEST VIDEOS
They're quiet

Submit to being held on laps (while other

breeds of chickens

will flap and squawk)

They look like fluffy balls straight out of a Dr. Seuss story, and

Their feathers are soft to touch – great for children with sensory issues.
In this article, you'll find all the Silkie chickens information and facts you need to help you decide if you want to add them to your flock.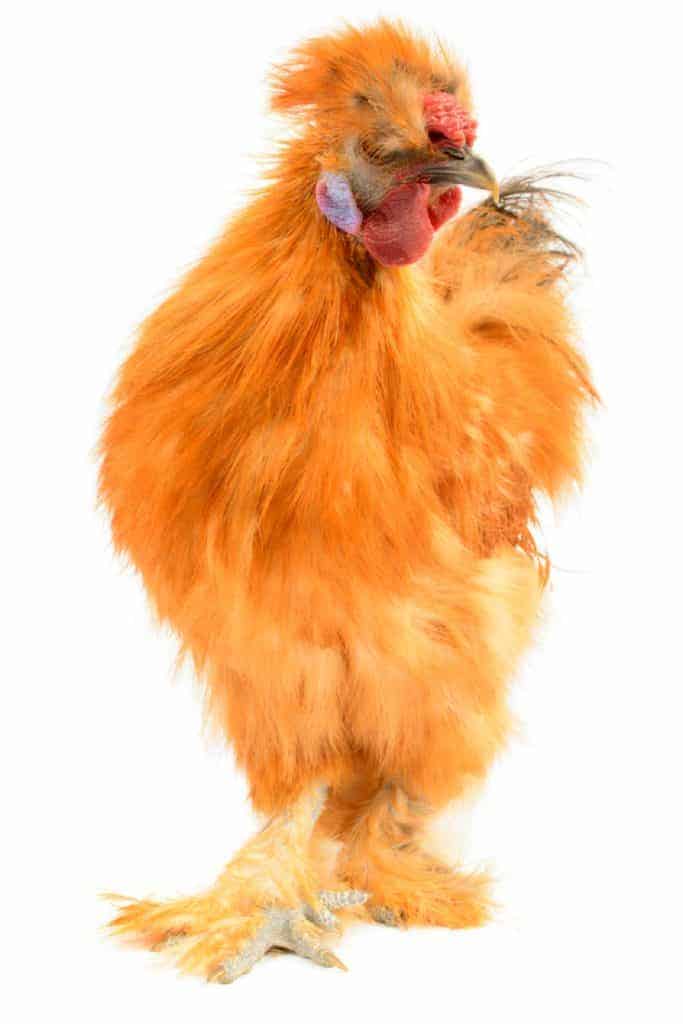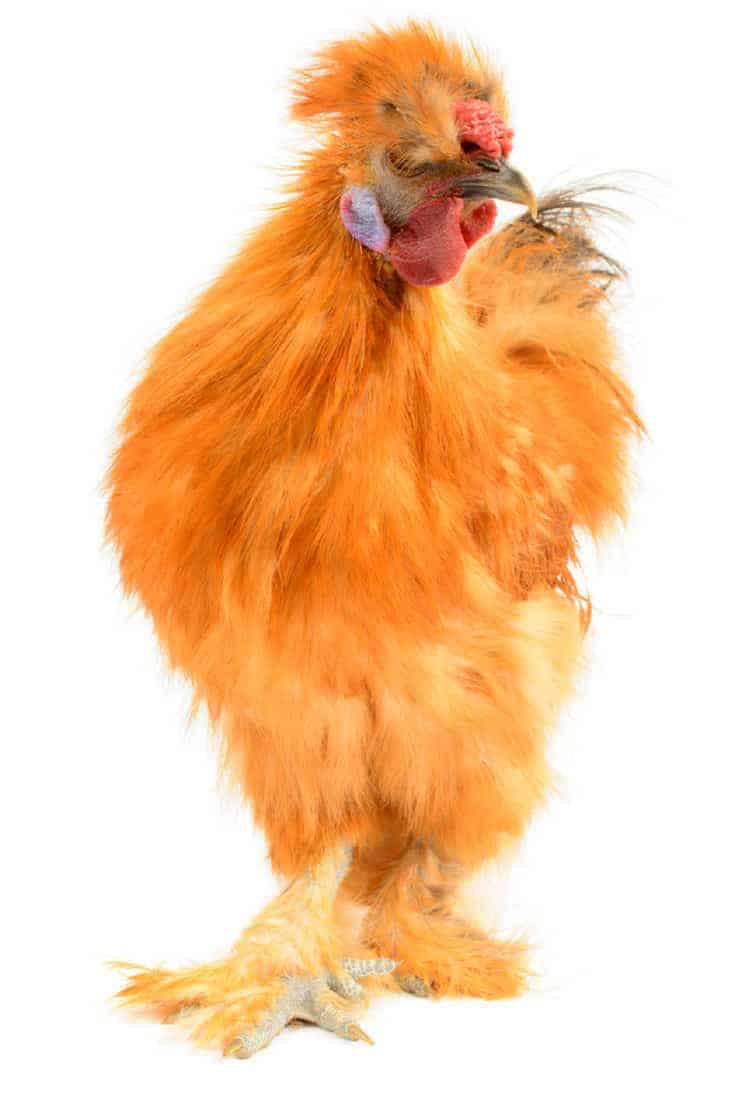 Silkie Chickens Information & Breed Characteristics
Funky feathers like fluff balls of joy
Silkies are a bit different than other chickens. Yes, the hens lay eggs, but did you know they also don't have "normal" feathers like other backyard chickens?
Their feathers are similar to down, and it's a bit like silk – hence the name "Silkie." Because of their feathers, Silkie chickens can't fly, but they do love to run for a treat!
Their feathers are structured different than other chicken feathers – they do not have barbicels, so they do not have the physical structure needed to allow Silkies to fly.
If you get Silkies for sale as chicks, you'll love how they develop "Mohawks" when they turn into teenagers! It takes a while for the down to grow out to its full length, so there's some lovably awkward stages!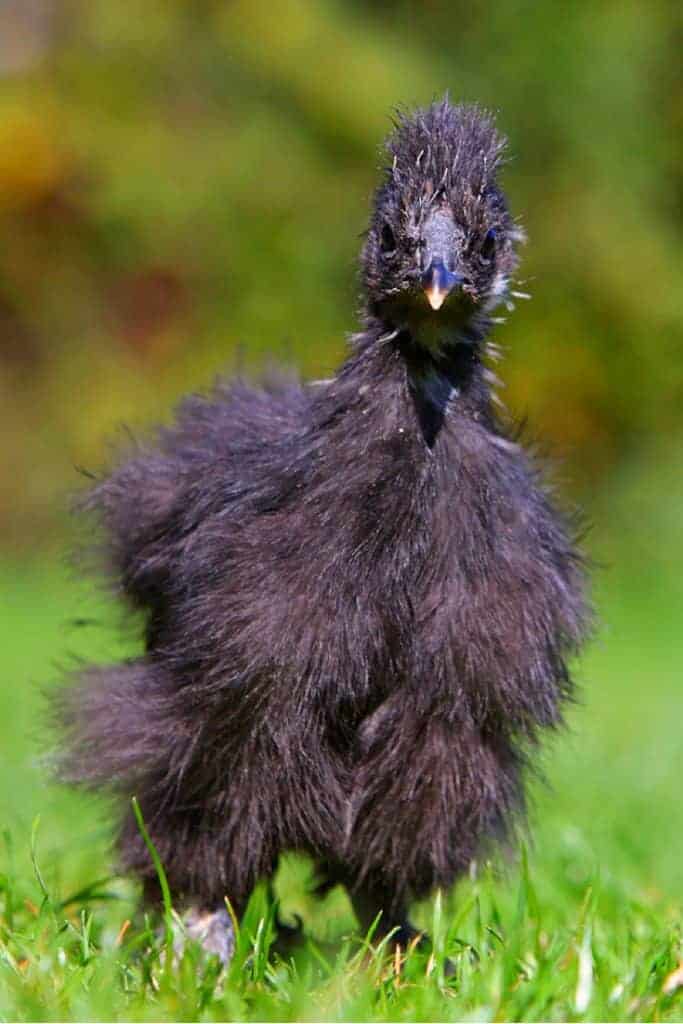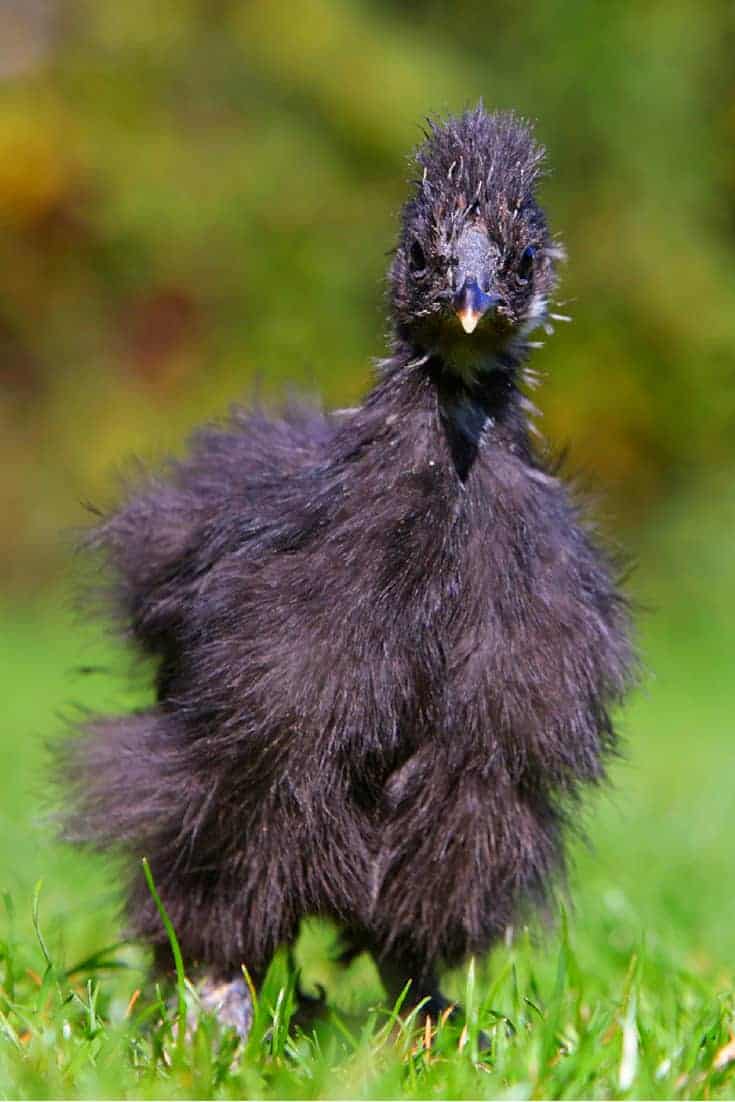 Yep, Silkies have extra toes
Want to know other cool Silkie chickens facts? They have an extra 1 or two toes on their feet! (Just like a polydactyl cat!)
The scientific reason is because Silkies have a genetic mutation that allows them to grow the extra toes. I'm not sure if it has much purpose out in the "real world" of the coop, but they sure do look cool!
Silkies are small chickens
There's two sizes of Silkies – regular "chicken size" and bantam size.
When you think of Silkies, you probably think of the bantam size – and according to the American Standard of Perfection, the perfect size for a silkie chicken is about 2 pounds.
Silkies have black skin
Silkies are also well known for their skin – while most other chicken breeds (such as Speckled Sussex and Araucana chickens) have white skin, Silkies have black or even blue skin.
History of Silkie Chickens
Silkies are an ancient breed that has their origins in Asia, most likely in China. Because of their black skin, their Chinese language name is wu gu ji, which means "black-boned chicken."
Marco Polo was the first Westerner to write about Silkies – and in his books about his travels on the Asian continent in the 1200's, he referred to them as a "furry chicken."  Similarly, Renaissance writer Ulisse Aldrovandi referred to Silkie chickens as "wool-bearing chickens" and "clothed with hair like that of a black cat."
As you can see, Silkies have made quite an impression on humans for centuries!
Colors
Silkie chickens come in all sorts of colors, such as black, blue, buff, grey, partridge, white, cuckoo, lavender, red, and splash.
While the American Standard of Perfection doesn't recognize all these colors, you should choose the color that's right for you – especially if your keeping Silkie chickens as pets. After all, color doesn't matter as much as temperament!
There's also bearded Silkie chickens – which have an extra adorable tuft of feathers!
Eggs laid per year and color
Silkies lay off white eggs or cream colored eggs. They lay 3-4 times a week – so they're not the champion layers of the backyard chicken world, but they have other qualities to make up for it!
What its like owning a Silkie
Silkies are wonderful pets that look funny and make great companion chickens for children and adults. They're friendly, calm, and love human company….that is, unless they've decided to hatch eggs!
Yes, Silkies tend to "go broody" more than other breeds, and many people keep this breed of chicken specifically to incubate eggs on their farm. Now, this isn't a guarantee your Silkie will want to hatch chicken eggs!
Our Silkies "sing" more than other breeds, meaning they're more likely to softly vocalize to interact with their humans. They're also more likely to take treats from the hand.
Because they're docile, you might find your Silkies are picked on more than your other flock members – just keep an eye out, and separate if any issues arise.
You might read on the internet that Silkies are more disease prone than other breeds and you should get your Silkie chickens vaccinated – I have not experienced this, and I would venture to say that Silkies are a hardy breed.
One thing to watch out for is caring for Silkie chickens in winter – because they don't have regular feathers, they can't "fluff" them like other chickens to keep warm. Just keep an eye on your fluffy butts and if they seem cold (or if it's going to be very cold in your area), give them a way to stay warm.