First and foremost. Cinnamon Queen chickens aren't really made of cinnamon. But they are made of everything nice!
This egg laying chicken has made quite a name for itself regarding its egg production These 6-pound hens produce a plethora of lovely brown eggs whose production starts early on in a hen's life.
What's even better is that they are considered a hybrid breed. Specifically they are sex-link chickens, so even when they are downy little handfuls of fuzz, you'll know if your chicks are layers or roosters.
These reddish-brown chickens are quite friendly and are solid additions to any flock. Best of all, the abundance of eggs ensures that anyone wanting a self-sustaining diet will be most pleased.
Want to learn more about these spicy girls? Read on!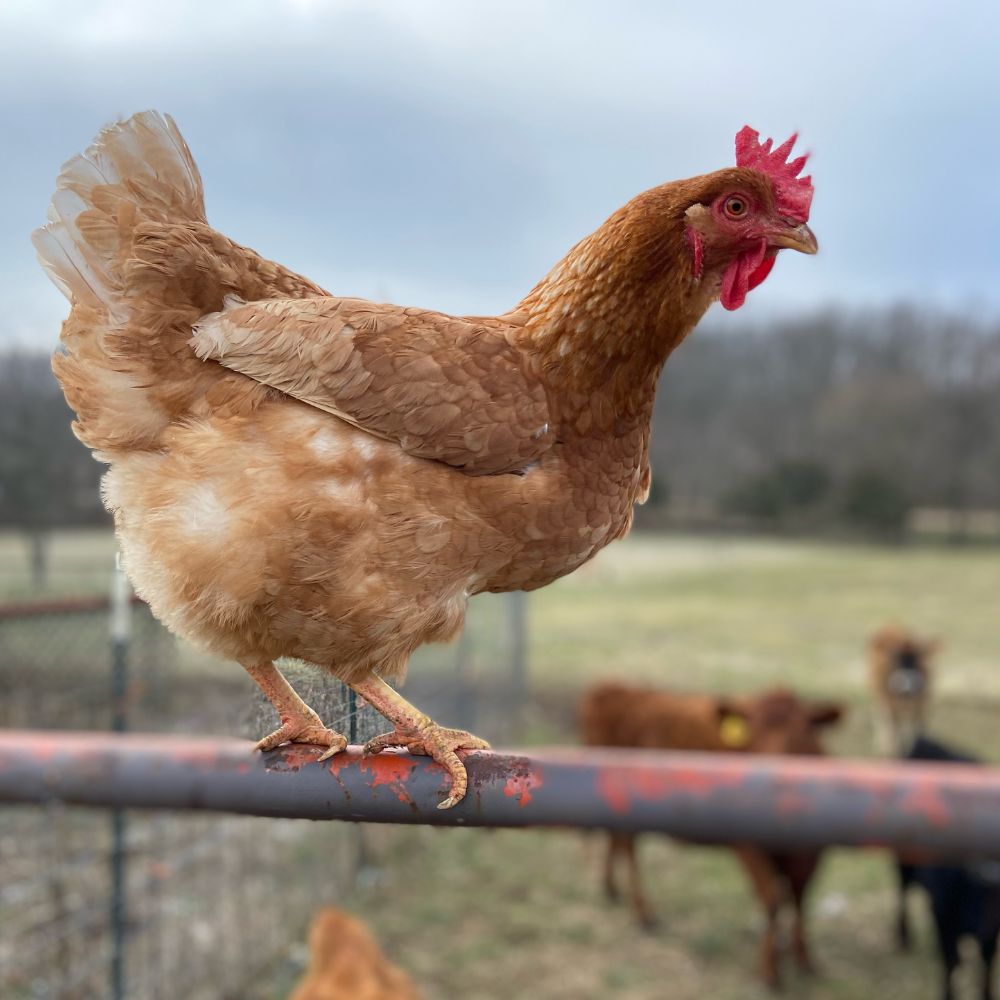 Table of Contents (Quickly Jump To Information)
What Are Cinnamon Queen Chickens?
Cinnamon Queens are sex-link chickens that are similar in their egg-laying abilities to other sex-link chickens, like ISA Browns. The females of this crossbreed are known for their ability to lay up to 250-320 large brown eggs each year.
They perform very similarly to ISA Browns as well as other sex-link chickens with other genetics, like Golden Comet sex links or similar hybrids.
Unlike standard heritage breeds, Cinnamon Queens are incredibly productive and reliable. As one of the modern-day production breeds, they can lay eggs in as little as 4-5 months (compared to the 6 or 7 it takes for some other heritage breeds!).
Cinnamon Queen chickens are crossed between Rhode Island Red males and Rhode Island White females. With a rich brown eggshell color and fast egg production and body development, these birds are some of the most reliable chickens you can raise.
When they are chicks they have an Egyptian look because of the black markings around their eyes (scroll down for photo). They are beautiful, however, they grow to be basic red chickens. They are worth their weight in gold though.
Cinnamon Queen Temperament
Nice! This breed is friendly and docile. They are also very active, so they aren't exactly snugglers. But they are good, solid family birds that you will be happy to have around.
They love to free range, and you'll love this too because they will produce more eggs and healthier eggs. If you can't free range in your situation, don't worry! They are still excellent producers (just maybe not quite as many eggs).
Egg Production of Cinnamon Queen Chickens
These ladies are wonderful egg layers. They start laying earlier than most Heritage breeds. You might consider Cinnamon Queen hens to be the ruler of the egg kingdom because they lay 250 to 320 eggs each year. All hail Queen Cinnamon!
Plus they lay large and extra-large brown eggs. Double the goodness!
Do Cinnamon Queens Have Health Problems?
This breed is quite hardy and has few known health issues. However, you need to watch out for certain things just as you do with any other chicken breed.
The most important thing to keep an eye out for is parasites. Parasites love chickens. The best plan is to prevent these nasty little buggers with a healthy immune system and nesting herbs that repel them (instead of treating the chickens after they have a problem). Here is a list of my favorite items that will help.
Summary
These queenies sound like awesome birds, right? Next you need to find the best places to buy them. Keeping reading to learn about 5 of the best hatcheries to buy these wonderful backyard birds!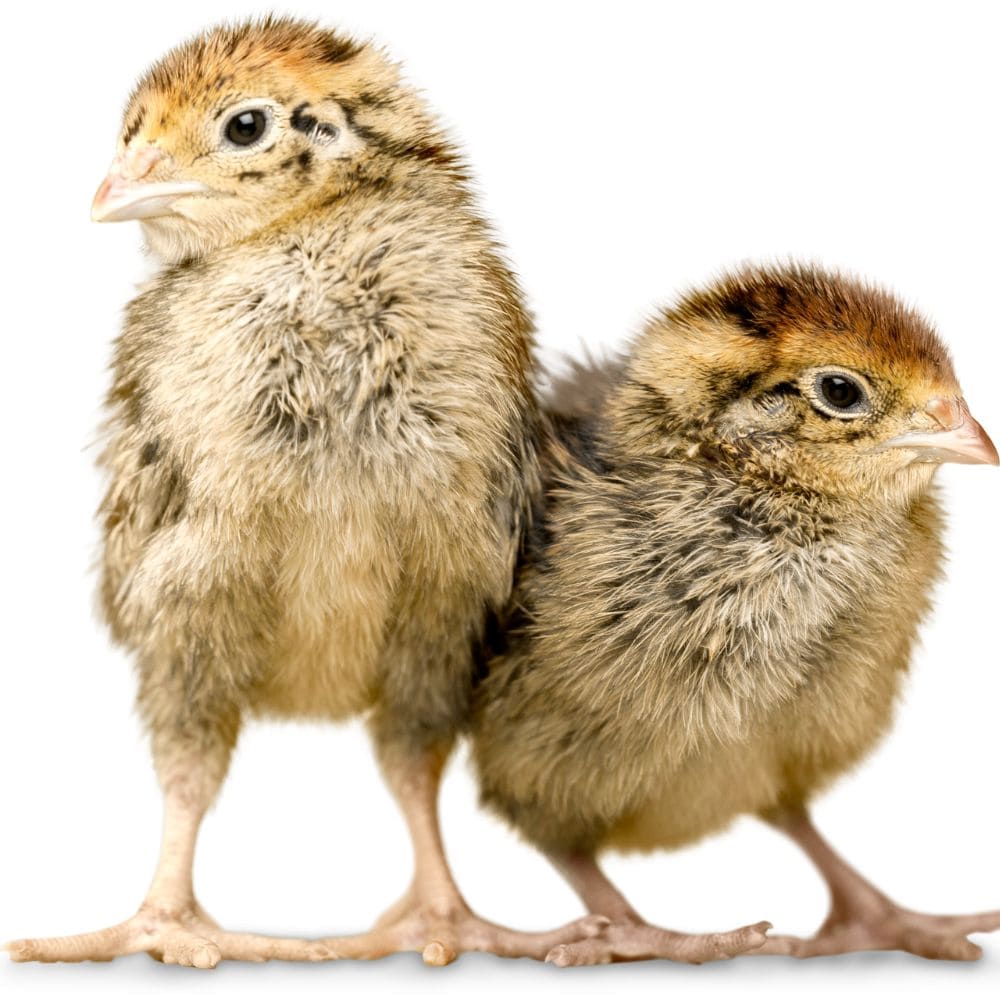 5 Best Hatcheries to Buy Cinnamon Queen Chickens
Find more information and prices here: The Georgia Mad Hatcher
The Georgia Mad Hatcher is based in Hawkinsville, GA, and provides a number of selections of the finest fowls under the sun or moon. Being based in the south, they provide high quality service and correspondence with famed Southern hospitality.
They have been in the hatchery business for over a decade whose expertise runs the spectrum of chickens and a number of waterfowl. Although they are based on the south side of the East Coast, they are a fantastic source of all chicken needs, considering they ship to ALL 50 States!
Here's what customers had to say:
I couldn't be happier with this company! By far the friendliest and most helpful service I've ever had. Being newbies to the chicken raising game, the owner was incredibly helpful answering questions for us and giving us tips for incubating. What really impressed me was how kind he was to our children, giving them their own little chick to raise. And all of our little chicks are doing wonderful!

Tia Messer
Advantages
Substantial bulk rates.
Free shipping on hatching eggs.
Live poultry available for pickup during first 72 hours of hatching
100% health guarantee.
Ships to all 50 States.
No minimum order limit.
Disadvantages
Live chickens are pick-up only.
Find more information and prices here: Cackle Hatchery
Cackle Hatchery proudly boasts that they have been hatching and shipping since 1936. A third-generation hatchery based in Missouri, their mission is to provide customers with quality poultry for showing, meat, enjoyment, and eggs. They ship throughout the USA, including Alaska, Puerto Rico, and Hawaii. They offer nearly 200 different types of chickens at all stages.
Cackle also offers many other kinds of poultry including ducks, waterfowl, game birds, turkeys, and other fowl. They are also a good source of supplies and books.
One other thing you need to pick up while you're shopping? Feed. For the very best layer feed to support the needs of your Cinnamon Queens, check out this great chick starter blend.
Cinnamon Queens are available only as baby chicks, and they are a very seasonal bird, available only from early March through July.
Here's what customers had to say:
Received four cinnamons in my mixed order and boy do they look healthy. Alert, active, happy looking chicks. First time ordering and I will never buy from the feed store again!

Ashley from Maine
Advantages
Discounts if you buy male or not-sexed day-old chicks.
Vaccinations available.
Only need 3 birds to ship (or just one for male birds).
Disadvantages
Limited availability.
Sold as baby chicks only.
Find more information and prices here: Purely Poultry
As a family-owned business, Purely Poultry has some of the best customer service around. They pride themselves on their knowledge of their products, selection, and how-to details related to everything they offer, including ducks, chickens, geese, and lots of other birds!
Located in Durand, WI, they guarantee live birds with every order, which is a good promise, indeed! Without a doubt, Purely Poultry is one of the 10 best hatcheries to buy Cinnamon Queens.
Here's what customers had to say:
The baby chicks arrived healthy and sweet. They are growing into beautiful chickens fast!!

Joyce N.
Advantages
Each order backed by live arrival guarantee.
Small order minimum on chicks with discounted shipping on bulk orders.
Other kinds of poultry offered, too.
Disadvantages
Not a huge advantage to buying multiple chicks – discounts are minimal.
Find more information and prices here: The Chick Hatchery
The Chick hatchery is Michigan's "premier source for superior quality poultry." With a creed that revolves around the sharing and joy of raising chickens, they operate in no-kill facilities. They raise their chickens humanely, with any unsold chicks going to Amish farms.
Much of the experience of raising chickens is the awareness of the individual chicken and the relationship between food and our own health.
Their Cinnamon Queen Chickens are available from February to September. Don't forget to pick up some treats to keep your chicks healthy too!
Here's what customers had to say:
When the chicks were shipped I received a tracking number so I knew when the chicks arrived at the post office. Picked up the chicks first thing in the morning. When I opened the box all the chicks were active and I received more chicks then I had ordered.

Angela Celeste
Advantages
Ships a minimum of 3 of each sex.
All poultry guaranteed live delivery.
Offers discounts on orders of larger quantities of birds*.
Disadvantages
Limited availability – February to September.
Does not ship to Hawaii or outside the USA.
Find more information and prices here: The Chicken Depot
The Chicken Depot is a one-stop poultry shop that boasts the largest variety of poultry and fowl in Michigan. With its location in Gladwin, right in the middle of Michigan, it gives founder Roberta a great location through which to share her love of chickens with others all throughout the USA.
When not taking and fulfilling orders, the staff is busy interacting with the abundance of fowl on the farm.
Here's what customers had to say:
This is my second year getting birds from The Chick Depot. Last year we had chicks shipped. All arrived healthy and happy. Not a one died and all are thriving and friendly today. They are some of the friendliest birds I have ever had!

Tammy Harrison
Advantages
Ships a minimum of 3 female or unsexed, or a single male!
Live arrival guarantee and replacement policies.
Disadvantages
Related Articles
Maat van Uitert is a backyard chicken and sustainable living expert. She is also the author of Chickens: Naturally Raising A Sustainable Flock, which was a best seller in it's Amazon category. Maat has been featured on NBC, CBS, AOL Finance, Community Chickens, the Huffington Post, Chickens magazine, Backyard Poultry, and Countryside Magazine. She lives on her farm in Southeast Missouri with her husband, two children, and about a million chickens and ducks. You can follow Maat on Facebook here and Instagram here.