Looking for the best hatcheries to buy Silkie chickens? You've come to the right place.
When Marco Polo journeyed up across Asia along the Silk Road, he no doubt had dreams of tales of dragons and phoenixes, of strange tubular foods and spices. He was going to China, a land as different from the West as Thanksgiving is to Cinco de Mayo. Of all that he found, who would have thought that the most amazing, adorable, and most entertaining of all his discoveries would be a chicken?
Silkie Bantam Chickens are named from the Silk Road that Polo traveled, and this ancient breed is one of the most unique of all chicken varieties (check out our article all about odd Silkie facts here). Its feathers are as soft as down – little more than wisps of fantasy to the touch; its skin is as black as midnight – quite striking under white or buff feathering; their 5 toes sprawling; and their voices? Chatty! All the various colors of Silkie Bantams are loveable and utterly devoted to their humans. Indeed, they are one of the best possible chicken breeds for chicken owners who have small children.
In the USA, no matter the size, they are bantams, which is another remarkable detail unique to these incredible birds. We know you're interested; who wouldn't be? So with their origins halfway around the world, do we have to follow in Polo's proverbial footsteps on China Airways to find our own fluffy feathered fowls? Fortunately, no! Silkies are available throughout the USA. Below is a list of TEN of the best hatcheries to buy Silkie chickens. If you've been considering these birds, you also might enjoy our article all about silkies!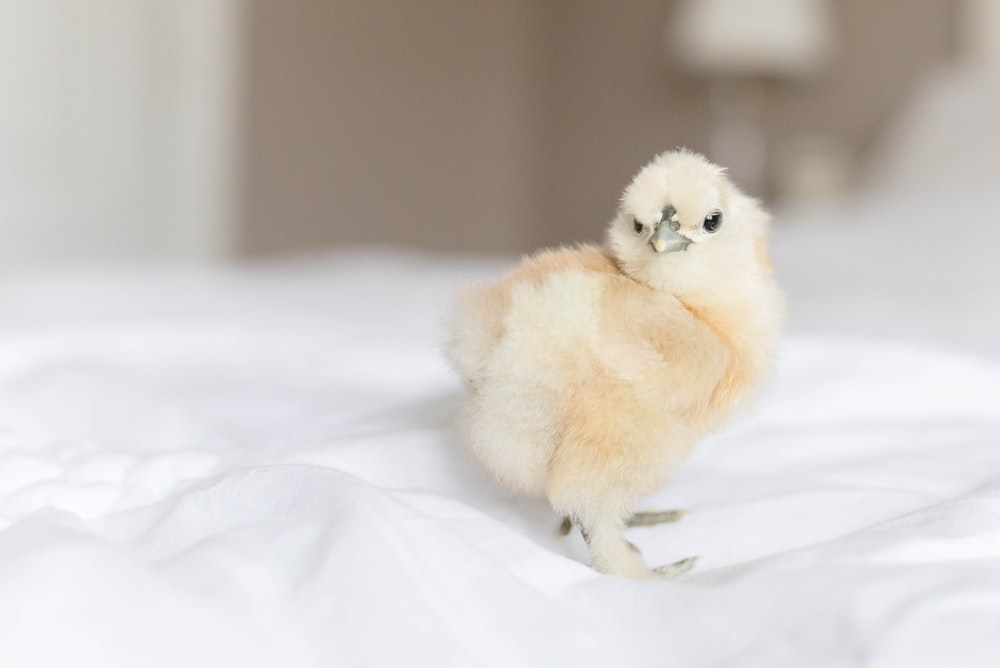 Table of Contents (Quickly Jump To Information)
Average Straight-Run Silkie Price: $5.76
As a family-owned business, Purely Poultry has some of the best customer service around. They pride themselves on their knowledge of their products, selection, and how-to details related to everything they offer, including ducks, chickens, geese, and lots of other birds!
Located in Durand, WI, they guarantee live birds with every order, which is a good promise, indeed! They offer Black, White, Buff, and a hatchery Choice, which offers a $.28 discount!
Advantages:
Each order backed by live arrival guarantee.
Other kinds of poultry offered, too.
Disadvantages:
Not a huge advantage to buying multiple chicks – discounts are minimal.
For shipping, 15+ bantams are required per order.
Average Straight-Run Silkie Price: $19.85
My Pet Chicken got started in 2005 by Traci Torres and her husband, Derek Sasaki, two novices to the chicken world who had a dream to help other novices in their farmers' goals. To do this, the put free how-to information on the web and offered some unique products and services.
The website launched in 2005 and in 2006, their flock had grown to the point to where they started offering chicks for sale from their headquarters in Monroe, CT. The site has been mentioned in another of publications, and serves tens of millions of page views per year. Their Silkies can be purchased by variety: Black, Blue, Buff, or Assorted, which could also come out Splash.
Advantages
Offers Marek's vaccinations on all standard chicks at the click of a button.
Consistent hours of operation.
A good source for questions about ordering chickens, chicken care, and about raising chickens.
Full refund for any bird that has been incorrectly sexed.
Disadvantages
Limited availability.
Does not have a storefront
Sexed female Day-olds cost an additional $20.00
Average Straight-Run Silkie Price: $3.75
The Martin family, based out of New Holland, PA has been running JM Hatchery LLC for generations with an eye on excellent customer service, quality product, and satisfaction that they work in accordance to their Mennonite faith. One of their goals is to ensure that their care and attention to their birds is every bit as true as their daily devotion to their Lord. The family started raising guinea keets since the 1980s, and started the hatchery in the 1990's. They work closely with three other farms: Blue Banty Farm, which specializes in Silkies; Fifth Day Farm, Inc., which specializes in ducks and geese; and Freedom Ranger Hatchery, which specializes in Freedom Ranger Broilers.
Advantages
Guarantee live birds with replacement for any that arrive failing to meet this criteria.
Ship to every US State and Puerto Rico.
Shipping is through USPS by zone.
Disadvantages
Potential ordering confusion resulting from hatchery outsourcing orders to parent farm.
Minimum orders from Nov. 1 through Mar. 31 is 25 chicks.
White Silkies are featured on website, but no mention of other Varieties available.
Average Straight-Run Silkie Price: $25.00
Holistic and humane, Mill Valley takes pride in the love they raise their chickens with. Indeed, they ensure that all bedding is devoid of metal wiring, that their chickens receive only the highest quality organic feed, and ensure plenty of natural lighting. With all this care and attention, they have a single goal: to get you the highest quality chicks in the best possible health. From their headquarters in Marin County, CA, they not only raise chickens, but they design coops, and offer courses on raising chickens.
Black Silkie variety only.
Advantages
All chicks are a flat rate (unless otherwise noted).
Provides a number of hatching dates.
All chicks come vaccinated for Marek's Disease.
Disadvantages
Cluttered product web page.
Pick up or limited shipping.
Average Straight-Run Silkie Price: $49.00
Getting their start with the rare black Ayam Cemani breed, Feather Lover Farms, based in California, has expanded their roosts to include a number of other rare chicken breeds, including Silkies, Marans, Malaysian Seram, and Swedish Isbar. They have indoor/outdoor breeding facilities which offer equal amounts of shade and warm California sun. The climate allows breeding to happen 365 days a year.
Advantages
Shipped weekly!
Low minimum orders of 3.
Flat-Rate Shipping.
Optional Marek's Vaccinations.
Disadvantages
Max orders of 15.
Black Variety only.
Average Straight-Run Silkie Price: $4.15
Cackle Hatchery proudly boasts that they have been hatching and shipping since 1936. A third-generation hatchery based in Missouri, their mission is to provide customers with quality poultry for showing, meat, enjoyment, and eggs. They ship throughout the USA, including Alaska, Puerto Rico, and Hawaii. They offer nearly 200 different types of chickens at all stages.
Cackle also offers many other kinds of poultry including ducks, water fowl, game birds, turkeys, and other fowl. They are also a good source for supplies and book. Silkies are offered in Black, White, Buff, Blue, Splash, or as an Assortment Special.
Advantages
Discounts if you buy male chicks
Vaccinations available
Only need 3 birds to ship (or just one for male birds)
Disadvantages
Limited availability (February through August)
Sold as baby chicks only.
Average Straight-Run Silkie Price: $6.00
Chickens for Backyards is an online poultry store that ships orders from Phillipsburg, MO. It sells over 100 breeds of day-old chicks, ducks, geese, turkeys, and guineas with orders as low as three fowl. They have a mix and match option for all breeds, which can be shipped all in the same order.
Shipping schedules run from February through October. On their website, they offer a comprehensive FAQ page and Chick Care information. Silkies are offered in White, Splash, Buff, Blue, Black, and Assorted.
Advantages
Orders can be cancelled up to 24 hours before shipping.
Free shipping on supplies.
Comprehensive FAQ that covers a range of questions from care, feed, shipping, sexing, local laws relating to chicken farming, and terms.
Disadvantages
Offer a 90% sexing guarantee, and will refund 90% of the purchase price once the 90% guarantee is surpassed.
Limited availability.
Average Straight Run Silkie Price: $10.00
After leaving a life of Nine to Five, Charmaine and Jeff headed out into the countryside of Florence, WI to start a life of horses, chickens and trees. In the nine years since, they have built up a happy home supported by their chicken habit. They have made a point to select among some of the rarest and unusual chicken breeds to accommodate the demands of all manner of chicken enthusiast.
Northwoods offers three Varieties: Splash, Buff, and White.
Advantages
Very affordable
All chicks are sold as a straight run.
48 hour live chick guarantee.
Offers Marek's Vaccine to order.
Mixing and matching is possible.
Disadvantages
Expensive shipping.
Requires orders of 15 or more.
Average Straight-Run Silkie Price: $4.34
Meyer Hatchery is based in Polk, Ohio, and boasts itself as the "premier Poultry Source." Priding itself on customer service and availability, Meyer Hatchery provides a variety of chicken breeds to meet customer demands for color and diversity. They welcome mixing and matching of breeds of the same poultry type to meet minimum order requirement for safe shipping. To help with orders, they have a calendar of hatchings.
Meyer has a variety of means of communication, including multiple phone numbers, fax, and email. They also run a blog that covers everything from breeds to plant pairing with chickens, feed, cooking recipes, fowl entertainment, and survival tips. They offer a variety of Silkie colors: White, Blue/Splash, Buff, Black, and Assorted.
Advantages
Website is up-to-date in real time.
Accepts checks and credit cards
Guarantees gender of chicks either through refund or store credit.
Optional vaccination.
Member of the National Poultry Improvement Plan (NPIP), and provide NPIP VS Form 9-3 free of charge.
Offer orders of over 100 chicks.
Disadvantages
Limited store hours that change with the season.
Limited availability.
Average Straight-Run Silkie Price: $15.00
The futility of city life was abandoned for the "simpler (harder working) homestead lifestyle" of Serenity Sprouts in Strasburg, CO. There, a primary goal is providing organic quality eggs and chicken breeds to all they could. At Serenity Sprouts, they take as much joy as sharing chicken experiences they do in helping others get started with their own chicken-related lives.
Serenity Sprouts offers Silkie Bantams in Buff, Black, White, Blue, Splash, and a "Surprise Me" option.
Advantages
Chick hatches can be reserved 1.5 years in advance!
Offer delivery to residences within 200 miles, otherwise, orders must be picked up at the farm.
Disadvantages
Increased rates depending on the chick's coloring.
Cannot ship live animals.
No refunds offered, though store credit is available in event of a faulty product.
Related Articles
This article about where to buy silkie chickens was updated 11/20/2020.
Maat van Uitert is a backyard chicken and sustainable living expert. She is also the author of Chickens: Naturally Raising A Sustainable Flock, which was a best seller in it's Amazon category. Maat has been featured on NBC, CBS, AOL Finance, Community Chickens, the Huffington Post, Chickens magazine, Backyard Poultry, and Countryside Magazine. She lives on her farm in Southeast Missouri with her husband, two children, and about a million chickens and ducks. You can follow Maat on Facebook here and Instagram here.