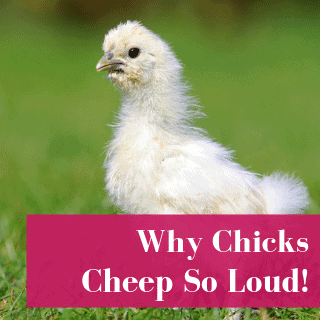 MY LATEST VIDEOS
Main Takeaways:
Chicks cheep loudly usually because they hungry, thirsty, cold, lost, or not feeling well.
To figure out why YOUR chick is unhappy, look at how it's acting (are they huddling? Do they look sick?)
To figure out what to do, check their brooder temperature, their feed, their water, and do a head count.
If they're not feeling well, try to determine the cause (a qualified veterinarian can guide you).
Additional reading:
Easy clues your chick might be sick
Feeding Apple Cider Vinegar to  chicks