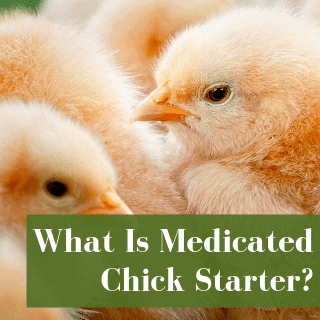 MY LATEST VIDEOS
Main Takeaways:
Medicated chick starter has an added medication called Amprolium, which "used to prevent and treat intestinal coccidiosis". It's not an antibiotic.
Coccidiosis is a parasite infestation that can occur both in adult chickens and baby chicks. It can be deadly.
Unmedicated chick starter does not have Amprolium or any other medicine in it.
The chick starter Pampered Chicken Mama produces is non-medicated. (View here)
Which is best for chicks? There's no right or wrong answer. You decide what's best for your flock.
I don't personally feed medicated chick starter.
You can add herbs such as garlic, lemon balm, and oregano to support healthy immune system functions. Our chick starter includes these herbs.
Additional reading: