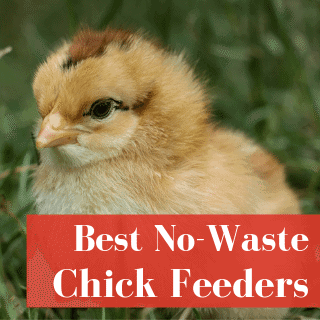 MY LATEST VIDEOS
Main Takeaways:
You always want to use a feeder your chicks can reach
I use something small and easy for them to find when they're a day old.
I'm not a fan of long feeders because they're harder to open and I have to teach chicks how to use them.
Mason jar feeders are okay, and a good way to keep your feed supply clean.
More reading: 
Best No Waste Feeders For Chickens
Is Medicated Or Unmedicated Starter Better?