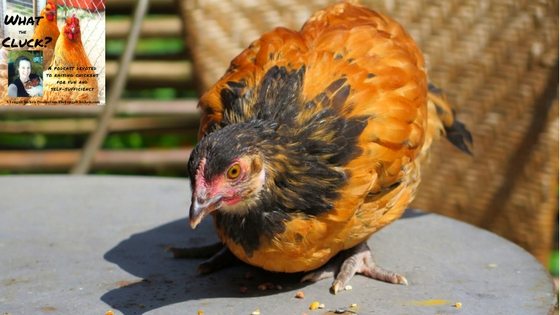 Last week we tackled your backyard chicken's first 6 weeks, and in this episode we take on weeks 7-16!
(Want to listen to last week's episode first? Click here!)
Weeks 7-16 are a little bit different then weeks 1-6 (especially weeks 11-16!) so we break down how you should care for your chicks each week so they grow into healthy layers.
MY LATEST VIDEOS
You'll learn:
What to feed,

How to introduce your chicks to your existing flock

How to keep them safe outside (in and out of the coop)

And more!
Links we discuss:
Chickens: Naturally Raising The Sustainable Flock
---
Have a hen that loves herbs?(Who doesn't?!)

---
I'd like to hear from you!
Are you getting baby chicks this spring? What breeds? Leave a comment below!