Table of Contents (Quickly Jump To Information)
With spring on the way, you're probably wondering "What vegetables can be started in cold frames?"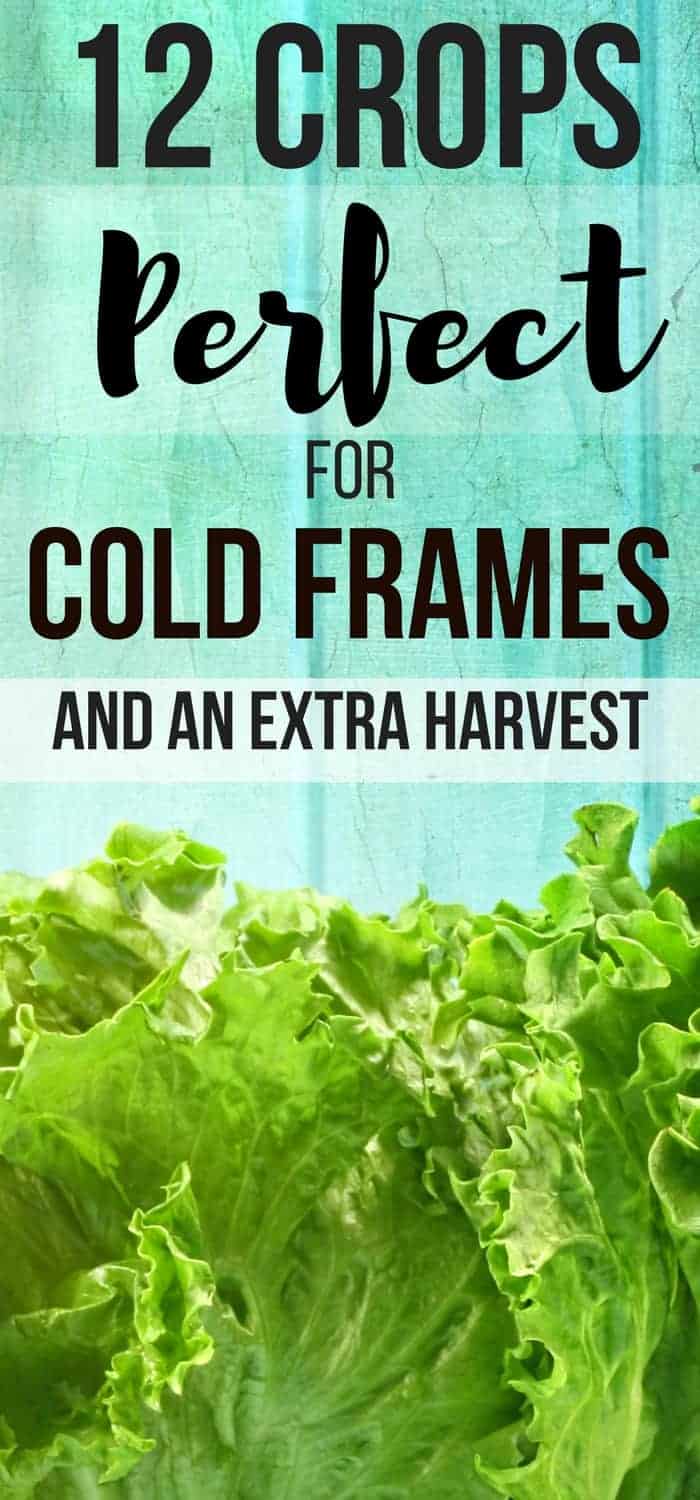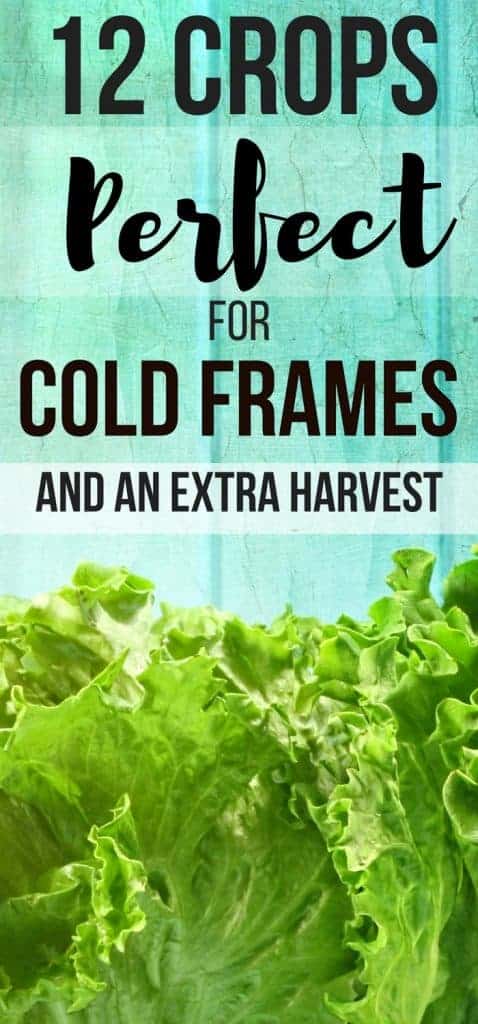 (Want to grow a non-GMO organic heirloom garden? Click here to get the exact seeds I use in my gardens!)
There's plenty you can do in your garden (in cold frames, that is!), even if frost is still in the air.
Here's an answer to the question "What vegetables can be started in cold frames," as well as tips to successfully grow them!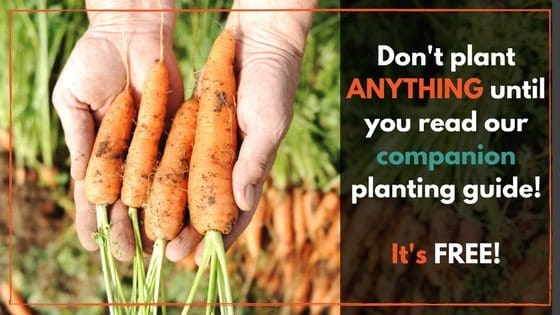 Lettuce
Want Non-GMO Organic Lettuce seeds? Click here to get the exact variety pack I love!
Direct sow your lettuce when temperatures inside your cold frame are between 45 F and 65 F.
Before sowing, till your bed very well since clumps of dirt or compost make it hard for the plant to germinate.
You can sow either individual seeds in rows or broadcast. After sowing, cover the seeds lightly with ¼ inch of soil.
When seedlings are 4" tall, thin to 4 – 16 inches apart depending on the lettuce you're planting. Firm-headed lettuces require more space.
Plant lettuce with chives or garlic to control aphids. Sow continuously every 2 weeks for a continuous harvest.
Radishes
We love growing radishes because they're as close as you can get to instant gratification in a garden. They're ready to harvest in about 30 days.
Direct sow radishes 4-6 weeks before the last frost date in your area. Plant seeds ½ inch deep and 1 inch apart. Rows should be 12 inches apart and in full sun.
A week after seedlings emerge, thin radishes to about an inch apart. When crowded, radishes will sprawl and not form round roots. They will be woody and bitter.
Plant consecutively every two weeks for a continuous harvest of radishes.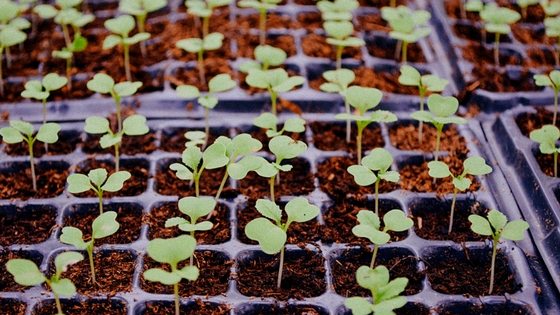 Beets
Beets are perfect to start in a cold frame in March because they can survive frost and temperatures down to 32 degrees (although soil temp needs to be at least 50 degrees for the seeds to germinate).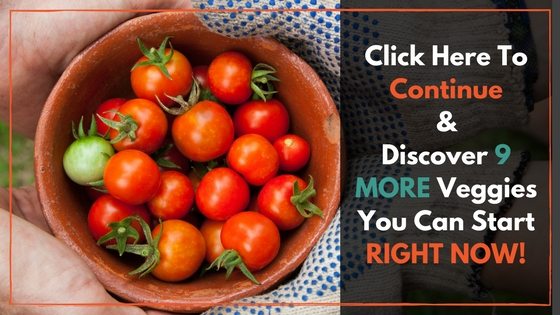 Maat van Uitert is a backyard chicken and sustainable living expert. She is also the author of Chickens: Naturally Raising A Sustainable Flock, which was a best seller in it's Amazon category. Maat has been featured on NBC, CBS, AOL Finance, Community Chickens, the Huffington Post, Chickens magazine, Backyard Poultry, and Countryside Magazine. She lives on her farm in Southeast Missouri with her husband, two children, and about a million chickens and ducks. You can follow Maat on Facebook here and Instagram here.