Looking for the best hatcheries to buy black sex link chicks? You've come to the right place!
If you're in the market for black sex link chicks, the search for these adorable chooks might be harder than you think!
Black sex link chicks aren't exactly rare, but they aren't as easy to come by in the local farm and garden store as other chicken breeds, like Orpingtons and Rhode Island Reds.
Consider these ten hatcheries as you get started in your search – you won't be disappointed!
Table of Contents (Quickly Jump To Information)
What is a Sex Link Chicken?
When you're shopping around for chicks, you may have noticed terms like "red sex link" and "black sex link" thrown around. But what does that mean, exactly?
In short, sex link chickens have two special characteristics. One, male and female chicks hatch with different down patterns or colors, making it possible to sex them at birth.
Two, these chickens are bred from parents of two different breeds. Technically, sex link chickens aren't true breeds in and of themselves. Instead, they are hybrids or crossbreeds. There are several crossbreeds you can use to create sex link chickens so each different variety serves as its own crossbreed.
Because of this, sex link chickens don't usually breed true. If two sex link chickens mate, you won't be able to tell their offspring's sex at birth. Do note, however, that sex link chickens are not the same as autosexing chickens, which are true breeds that have defining sex-specific traits at birth.
What Are Black Sex Link Chicks?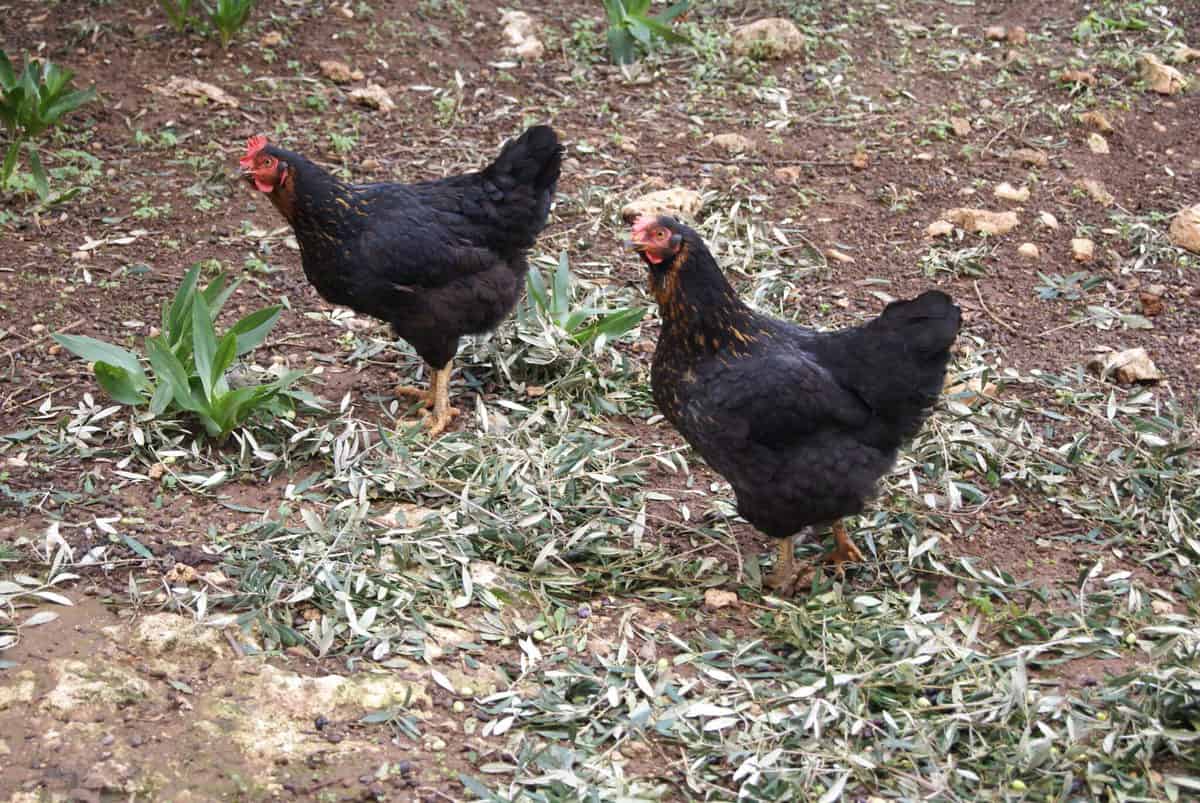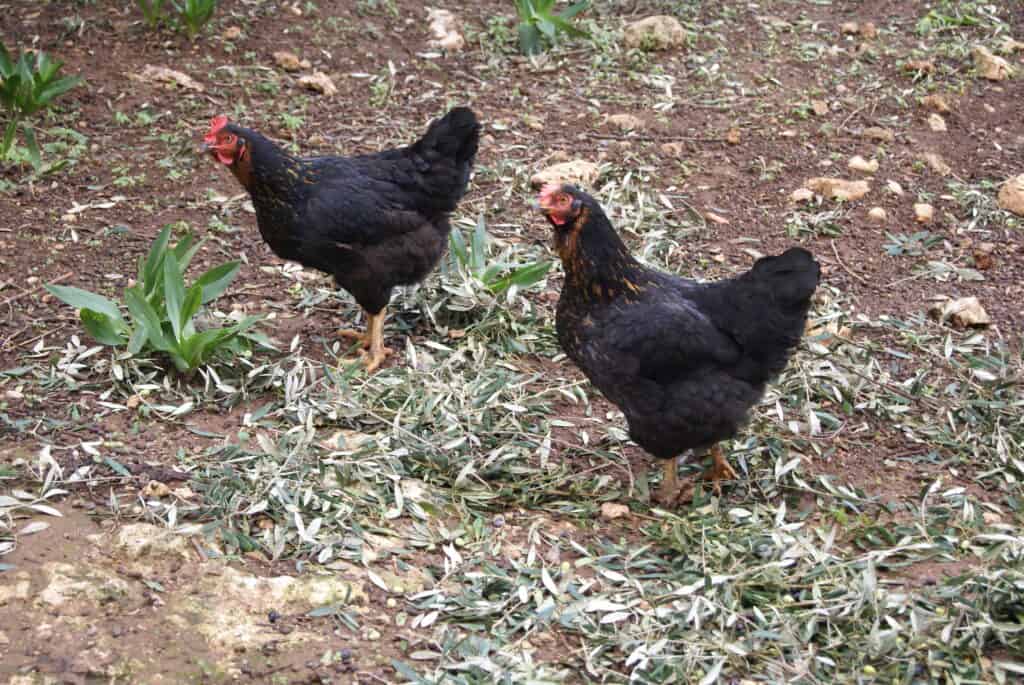 Black Sex Link chickens are crosses produced by a barred hen and a non-barred rooster without a dominant white gene.
The two most common rooster breeds for Black Sex Links are Rhode Island Red and New Hampshires. For hens, Barred Plymouth Rocks are the most common with Dominiques, Hollands, and Cuckoo Marans often used.
It can be a bit confusing shopping for Black Sex Links, as they're sold under other names like Rock Reds, Black Rocks, and Black Stars.
Best Hatcheries to Buy Black Sex Link Chicks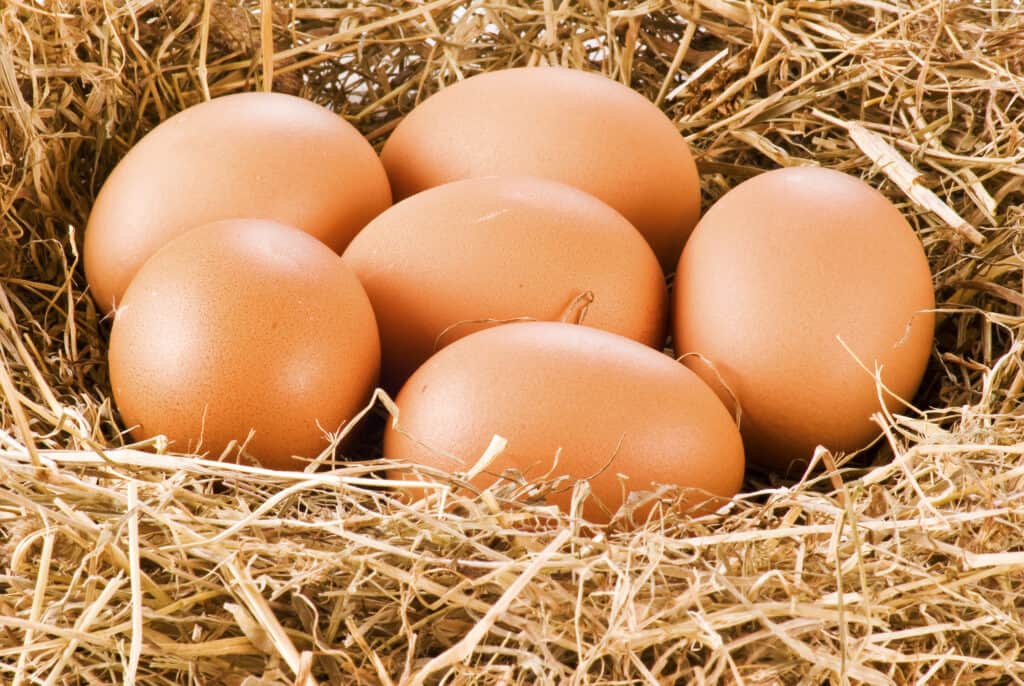 Average Straight-Run Black Sex Link Chick Price: $3.27
As a family-owned business, Purely Poultry has some of the best customer service around. You'll also be able to find just about every kind of informational resource imaginable on this hatchery's website.
Not only does Purely Poultry offer black sex link chicks, but this Wisconsin hatchery also sells unique breeds of birds like turkeys, waterfowl, quail, peafowl, and more. When you buy your black sex link chicks, you'll be required to purchase at least three chickens – which isn't bad, considering most companies require you to buy a dozen or more.
That makes Purely Poultry one of the best options for people who want to start a small flock of black sex link chickens.
Tip – before you place your order, make sure you have your brooder set up and that you're well-stocked on all the essentials, like this chick starter feed.
Advantages:
Each order backed by live arrival guarantee
Small order minimum on chicks
Other kinds of poultry offered, too
Disadvantages:
Not a huge advantage to buying multiple chicks – discounts are minimal
Average Straight-Run Black Sex Link Chick Price: $2.85
Cackle Hatchery, located in the great state of Missouri, is one of the most popular online chick retailers. You can find nearly 200 different types of chickens at all stages – fertile hatching eggs, baby chicks, pullets, etc. The company specializes in all kinds of egg-laying, meat-producing, and bantam breeds, as well as several rare breeds of chickens, too.
At Cackle, other kinds of poultry species can be found, too, including ducks, turkeys, geese, and more. You'll have plenty to choose from when you're filling your backyard coop and run! In most cases, you'll have to buy at least 15 birds to fill an order, but Cackle does offer a special city/town package that allows you to purchase just five chickens.
Of course, you'll pay less the more birds you get, so if you're interested in raising a high-production flock of black sex links, Cackle might be the way to go.
Advantages:
Discounts if you buy male chicks
Vaccinations available
Only need three birds to ship (just one for male birds)
Disadvantages:
Average Straight-Run Black Sex Link Chick Price: $4.03
Stromberg's is another well-known chick hatchery and also sells chicken raising supplies. You'll find all kinds of gear at Stromberg's, including coops, coop building supplies, wild birdhouses, feeders, waterers, and more.
You can find all kinds of chicken breeds when you shop with Stromberg's, including New Hampshire Reds, Orpingtons, White LEghorns, and of course, black sex links! This company offers substantial discounts when you order large batches of birds – in fact, you'll pay more than $2 less per bird when you order 100 or more chicks. There are similar (though smaller) discounts available for tinier batches, too.
Plus, if you time your order right, you can even get free shipping, helping to save you even more money. Just expect to buy at least five chicks at once when you order.
Advantages:
Hatching eggs available
One of the least expensive hatcheries to buy chicks from
All kinds of chicken breeds available for sale
Disadvantages:
Shipping dates are not estimated at the time of payment
Average Straight-Run Black Sex Link Chick Price: $4.05
Another well-known hatchery that specializes in black sex link chickens is Townline Hatchery. It's actually one of the oldest hatcheries in the country, having been around for more than 100 years. This company is located in Michigan and is the longest-standing mail-order hatchery in the country.
You'll get access to some pretty awesome customer service when you order from Townline Hatchery. You can call or email with questions at any time and you can also find out valuable information bout raising black sex link chicks by visiting the company's website. The employees at Townline Hatchery are known to be some of the most attentive, too, as they care for new batches of baby chicks.
The only disadvantage to ordering from Townline is that you'll have to buy in bulk. The hatchery has a minimum order of fifteen chicks, which can be a challenge if you live in a city that has restrictions on how many birds you can raise (most towns cap it at six hens). However, if you're planning on shopping for a large flock anyway, Townline is the way to go – the hatchery offers a discount of several dollars per bird when you buy more than 100 chicks.
Advantages:
Superior customer service
Excellent reputation as one of the longest-standing hatcheries
Great for buying chicks in large quantities
Disadvantages:
Not many hatching dates available for fall, winter, or early spring shipping
Average Straight-Run Black Sex Link Chick Price: $3.36
Another established brand if you're looking for chicks is Hoover's Hatchery. Hoover's supplies many farm and garden supply stores in the United States with their chicks, making them a smart choice if you want to skip the middleman and order from the hatchery directly.
Plus, Hoover's offers free shipping on practically everything you order. You'll have to buy at least 15 chicks, so again, Hoover's might not be the best option if you live in a city with chicken restrictions. However, as long as you're willing to buy in bulk, it's a smart choice. You can even mix and match your order by adding other birds of other chicken breeds along with poultry species like pheasants, turkeys, guineas, ducks, and more.
Another benefit of ordering from Hoover's Hatchery? Despite the fact that this hatchery is located in Iowa, not necessarily a warm-weather state, it hatches chicks all throughout the year – a must-know feature if you plan on buying chicks around Christmastime.
Advantages:
Excellent guarantee and refund policy in case of shipping problems
Hatches chicks during the winter, one of the few hatcheries to do so
Sells other kinds of poultry too
Disadvantages:
Average Straight-Run Black Sex Link Chick Price: $2.45
Valley Farms Hatchery is located in Alabama and is one of the few large commercial chick hatcheries located in the southern United States. If you live in the south, that's one good reason to give Valley Farms a try – you won't have to ship your new black sex links long distances, which can cut down dramatically on shipping stress.
You can buy fertile hatching eggs along with black sex link chicks from this hatchery. You'll find some of the lowest price, here, too, with a minimum order of just three chicks. If you buy males, interestingly, the order minimum is just one bird. Buying in bulk poses several advantages though, especially if you can buy more than 50 birds at once – you'll get significant savings.
Advantages:
Each order is backed by a 100% live delivery guarantee, no matter where you live
One chick minimum order if you're buying males
Optional Marek's vaccination
Disadvantages:
Average Straight-Run Black Sex Link Chick Price: $3.33
Murray McMurray is located in Iowa and is one of the leading hatcheries when it comes to buying black sex link chicks. You will find all kinds of poultry sold online here, but chickens are really the name of the game.
Murray McMurray is one of the largest chick hatcheries in the country. Sexed male chicks tend to be the cheapest, meaning you can get some serious savings if you're planning on raising these birds primarily for meat. You can also buy pullets or mix and match your order with chicks of other breeds, too.
Advantages:
Males are extremely inexpensive
Bulk discounts available
Excellent breed availability
Disadvantages:
Minimum order of six birds at a time
Average Straight-Run Black Sex Link Chick Price: $2.34
Jenks Hatchery is one of the oldest family-owned hatcheries in the United States, having been around since 1910. You can submit any size order here, from five to several thousand chicks. Jenks is unique because each order includes free Marek's and IBD vaccines along with free shipping.
You'll find all kinds of high-quality chicks from various breeds here, including black sex links.
Advantages:
Each order backed by a best quality guarantee
All orders include free shipping and Marek's vaccinations
Also ships to Canada
Disadvantages:
Does not ship to California or Hawaii
Average Straight-Run Black Sex Link Chick Price: $4.30
Mt. Healthy Hatchery claims to be the "home of the healthiest chicks" – and the company has a solid reputation to prove it. Founded In the mid-1920s, the company produces more than three million chicks, turkeys, ducks, and game birds per year.
This hatchery is located in Ohio and all chicks are shipped via Priority Mail. you can buy as few as three black sex link, or "black star," birds. You'll save money by buying male chicks, but keep in mind you can also mix breeds of the same species to meet your minimum order.
Advantages:
Minimum three chick order
Ships centrally in the United States
Sells other kinds of poultry too
Disadvantages:
Not many ship dates available
Average Straight-Run Black Sex Link Chick Price: $3.41
Estes Hatchery is located in the heart of the Ozarks and is a fine place to buy chicks online. This company specializes in a variety of "Estes breeds" of chickens along with specialty breeds, too. The company has a live delivery guarantee and offers other kinds of poultry, like game birds, turkeys, ducks, and more, too.
Advantages:
Can choose your ship date before you check out
Options to dub, wing, or beak trim available
Discounts for male birds
Disadvantages:
Not the most user-friendly ordering system
Essentially, there are two types of sex link chickens – black and red sex links. These chickens are usually derived from male Rhode Island Reds and female Barred Rocks. Black sex links are prized for their quick growth rate and ample production of large brown eggs.
Black sex link chickens are some of the most beloved birds of all time – consider investing in a few chicks this season by checking out these ten best hatcheries to buy black sex link chicks.
What are the Benefits of Raising Black Sex Link Chicks?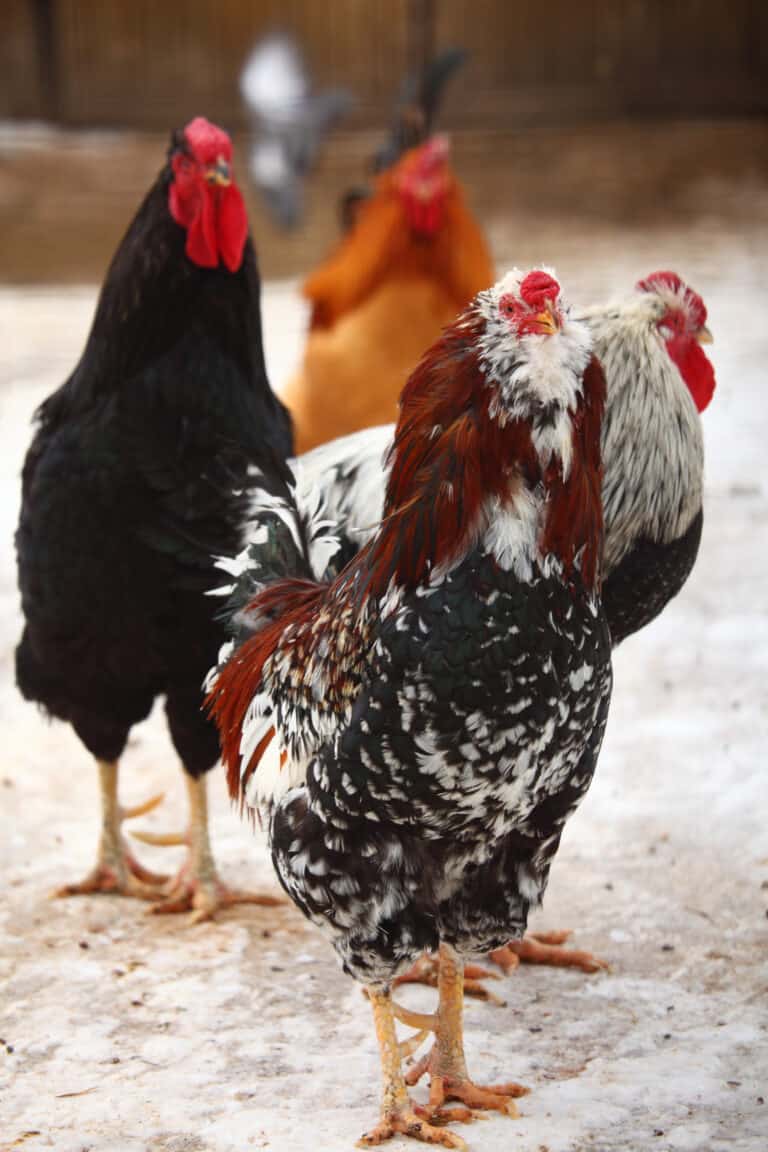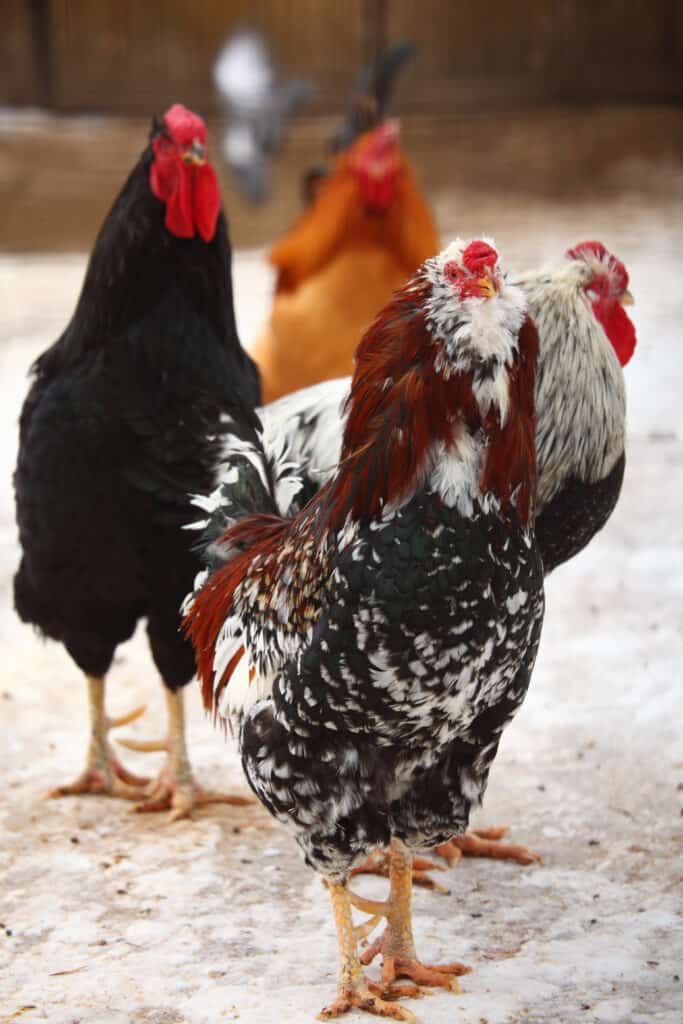 There are several good reasons to consider raising Black Sex Links. For one, if you don't want to deal with roosters, you don't have to deal with roosters. Since it's possible for hatcheries to tell the difference at birth, you won't wind up with any accidental males in your flock.
Plus, you can't beat Black Sex Links when it comes to egg production. Although Red Sex Links are known for being better layers, with Cinnamon Queens and Golden Comets laying up to 320 eggs per year, Black Sex Links are exceptional, too, laying anywhere between 200 and 280 eggs per year.
Looking for another way to boost egg production? Make sure you try these awesome nesting herbs!
Sex Link chickens tend to lay earlier than other breeds, producing brown eggs at four or five months – versus six or more months for other breeds. Many Black Sex Links can be raised as dual-purpose birds, too. That makes sense, given the New Hampshire and Rhode Island heritage in these chickens' lineage.
Roosters can dress out at as much as nine pounds while hens are up to seven pounds, making these birds exceptional meat birds for the dinner table.
Black Sex Links are friendly, hardy, and excellent free rangers – plus, they tend to not go broody. What more could you possibly want?
If you're looking for reliable chickens that are sure to impress with their egg production, meat production, and appearance, then you should consider shopping at one of the ten best hatcheries for Black Sex Link chicks above!
Related Articles:
Maat van Uitert is a backyard chicken and sustainable living expert. She is also the author of Chickens: Naturally Raising A Sustainable Flock, which was a best seller in it's Amazon category. Maat has been featured on NBC, CBS, AOL Finance, Community Chickens, the Huffington Post, Chickens magazine, Backyard Poultry, and Countryside Magazine. She lives on her farm in Southeast Missouri with her husband, two children, and about a million chickens and ducks. You can follow Maat on Facebook here and Instagram here.