Time for a truth bomb. If you use commercial soaps and shampoos from big box stores, the dollar store, etc, chances are you're exposing your children to phthalates.
What the heck are phthalates?
I'm glad you asked. (Like, really glad). Phthalates are chemical compounds commonly found in all sorts of consumer products, like household cleaners, toiletries, children's toys, and makeup.
They also happen to be linked to depressed thyroid function, particularly young girls, according to scientists at Columbia University's Mailman School of Public Health.
I bet if you look in your bathroom right now, you'll find at least 10 items containing phthalates. That's a big fat scary thought, isn't it?
So, how did all these products end up in the hands of consumers anyway?
Well, that's a funny thing. The large corporations that produce these products aren't required to disclose what's in their product's fragrances.
So those dryer sheets you love so much?
Chances are they're full of phthalates, and potentially wreaking havoc on your children's endocrine systems.
Another common culprit? Nail polish (who knew?). Window cleaning products are another.
Those scented soaps you buy? Possibly messing with your daughter's thyroid every time you bathe her.
In fact, skin exposure is a huge factor in endocrine disruption. As you know, the skin is our largest organ, but it has no defenses against phthalates.
Any exposure heads straight through your skin and into your major internal organs.
Yuck, who needs this, right?
Why going unscented won't stop your problem
So, from now on you'll just use unscented or fragrance-free products, right?
Well, that's not going to solve the problem of your phthalate exposure any better.
Unscented means that the product probably has a large chemical smell naturally – and more chemicals have been added to mask that scent.
Fragrance-free just means that more fragrances weren't added…but the product's natural fragrances are still there, and there's still likely phthalates lurking in the bottle.
So, what should you do instead?
Here's our handy list of swaps you can make, switching your phthalate-laden shampoos and other household products with greener, healthier versions:
Shampoos – use organic castile soap like this here. For fragrance, you can use 1 drop of essential oil per 16 fluid oz of castile soap. Peppermint is a favorite with many people. Rosemary is great for maintaining full, thick hair.
Please don't buy your essential oils on Amazon – there's no quality control.
Soaps – try to buy from small, artisan soap makers to avoid any unnecessary exposure to chemicals. You can also make your own soap in minutes with our recipe here. Use lavender, rose, or geranium essential oil for great all-natural scents.
Window cleaners – Mix 1 drop lemon essential oil with 8 oz white vinegar in a spray bottle (Look for bottles with recycle numbers 1 or 2). Spray windows, wipe with newspaper.
Counter top cleaners – Mix 1 drop of lemon essential oil with 8 oz white vinegar. Use like you would normally. You can also use these all-organic counter wipes. Buy direct from the manufacturer here.
Room fresheners – diffuse 1 drop of essential oil. For tough odors, try 1 drop melaleuca (tea tree) essential oil with 1 drop lemon. For a floral scent, try 1 drop geranium! For bedtime, diffuse 1 drop lavender. Get your oils here.
Again, please don't buy your essential oils on Amazon – there's no quality control. Buy direct from our trusted source here.
Laundry detergent -You can also make your own recipe here.
We love this brand: 100% all-natural.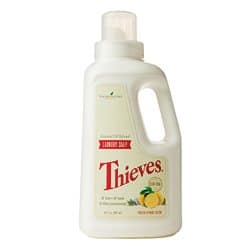 Dryer sheets – Use wool balls with 1 drop of essential oil of your choice. Lavender is a good one to try.
Baby wipes – We love this brand of baby wipes: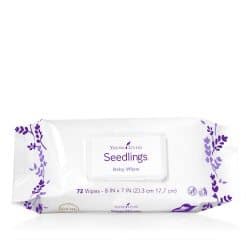 No phthalates, 100% natural. Can also be used as makeup wipes! Get them here.
Makeup – We love this brand. Pure mineral makeup, no phthalates. Get it here.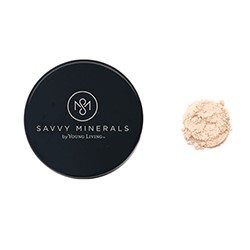 Maat van Uitert is a backyard chicken and sustainable living expert. She is also the author of Chickens: Naturally Raising A Sustainable Flock, which was a best seller in it's Amazon category. Maat has been featured on NBC, CBS, AOL Finance, Community Chickens, the Huffington Post, Chickens magazine, Backyard Poultry, and Countryside Magazine. She lives on her farm in Southeast Missouri with her husband, two children, and about a million chickens and ducks. You can follow Maat on Facebook here and Instagram here.