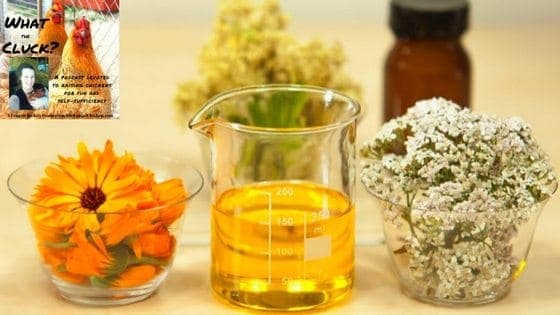 Using store-bought chemical cleaners in your coop is a recipe for disaster.
On our homestead, we try to stick with all-natural cleaners – who wants an egg full of toxins, right?
I've found that essential oils are a great natural alternative that promote a healthier living environment and might even help your chickens lay better!
(A lot of you ask which oils I personally use in my coop. Here's everything you need to know!)
In this episode, you'll learn about essential oils you can use to make 5 different sprays to help your chickens live healthier lives.
You'll also learn the dos and don'ts of essential oils, how they are a cost-effective alternative to store-bought cleaners, and how to buy them wholesale. 
You'll learn:
The 5 ways essential oils can help you create a healthy coop for your hens

How to make your own coop sprays with oils

Why I don't currently recommend using oils for medicinal purposes on your flock (and what to do instead)
Links we discuss:
Where to buy Poultry Protector
(Ready to grab some essential oils so you can get bugs out of your life for good? Here's everything you need to know!)