Table of Contents (Quickly Jump To Information)
Can you believe it's almost winter? I am not ready for the nice fall weather to go away!
December can be a tricky month for shopping at the farmer's market, depending on where you live. If you live somewhere that gets FREEZING cold in the winter, like I do, you'll be lucky if you can even find a farmers market.
If you live in a state with mild winters (lucky you) then you'll likely have a lot more options available in the winter months. So this month I decided to divide up the farmer's market guide into colder winter states, and warmer winter states.
Our warmer winters states are places like Arizona, Southern California, Florida, and parts of Texas and Louisiana.
While our colder winter states should cover places with cold winters (but not crazy winters). If you're in Alaska, you're definitely going to have different options than Kentucky, so keep that in mind.
This is a very GENERAL guide. Just to show you what to keep an eye out for. If you want to know exactly what's in season in your area, I suggest you use The Seasonal Food Guide.
You can put in where you live and it will tell you exactly what fruits and veggies are in season in your area.
But let's get going! Here is your farmer's market guide for December!
Colder Winter States
If you're freezing cold all winter like me then this part of the list is for you!
Potatoes
Now you're probably not going to find fresh potatoes in December. But many farmers (at least where I'm from) store potatoes in root cellars, so that they can sell them through the winter. So keep an eye out for some locally grown potatoes in December, so you can make mashed potatoes!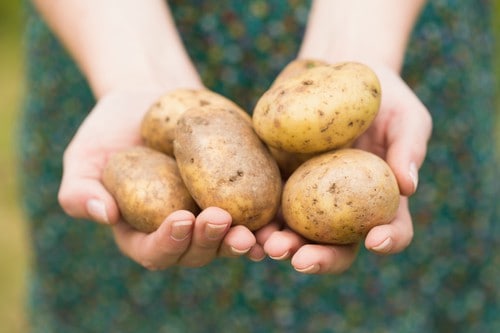 Sprouts
I love using sprouts in my meals. They're perfect for adding on top of salads or putting on a sandwich!
Turnips
I've never been a huge fan of turnips, but this year I'm thinking I'll have to try this yummy recipe for pan-roasted turnips!
Winter Squash
Winter squash stores well, so you'll probably be able to find winter squash throughout the season. Which is perfect because winter squash is yummy and good for you!
Some recipes I'm looking forward to trying this year are:
Radishes
If you're lucky you might still find some radishes in your area in December. I'm looking forward to trying this garlic roasted radishes recipe!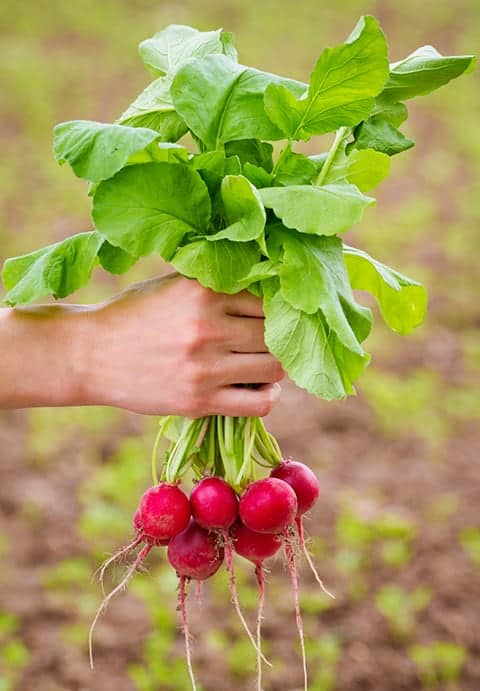 Sweet Potatoes
I didn't realize how much I loved sweet potatoes until about a year ago. Now I love using sweet potatoes in my recipes! One of my favorite ways to use sweet potatoes is in soups like this sweet potato and sausage soup recipe!
Radicchio
Radicchio is a new one for me! I've never tried it! But I'm looking forward to trying this recipe for Radicchio Salad with Green Olives
Carrots
Carrots are definitely one of my favorite vegetables. I snack on them while I work! I love eating carrots with Homemade Ranch Dressing!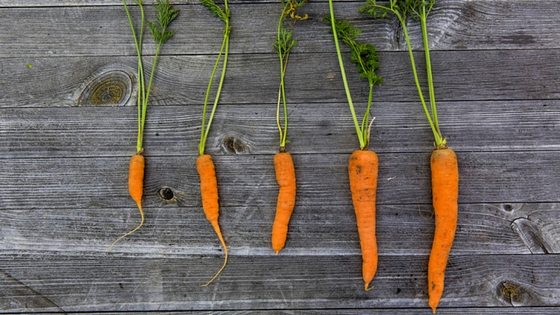 Broccoli
Broccoli is also a dinner staple for me. I love steaming broccoli for a simple side dish to go with my meals. You can also try this yummy Cream of Broccoli Soup Recipe!
Citrus
Obviously, this is not in season locally if you live in an area with cold winters. But I highly recommend trying to find citrus grown from an area near you at the grocery store.
Citrus starts coming into season in December which means that if you buy citrus grown in the U.S. at the grocery store it's going to taste better this time of year!
Spinach
You may be able to find some spinach in your area in December. Especially if there's local farmers that are using cold frames. I'm excited to try this bacon spinach salad this year using the bacon I get from Butcher Box.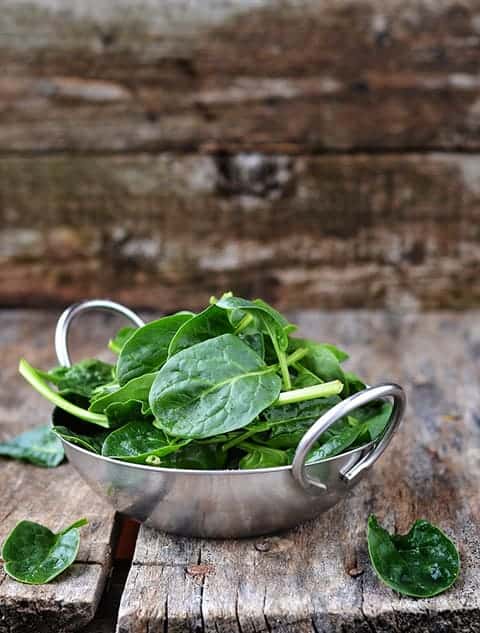 Warmer Weather States
Now things are a little bit different for those of you who live in states with milder winters. I'm talking about you California, Florida, Texas, Hawaii, Louisiana, and Arizona. All the rest of us are jealous of your nice, mild winters.
There are probably going to be much different things available in your farmers markets than in the rest of the country.
Obviously this depends on where you live in the state as well (Northern California won't have the same produce as Southern California).
Now there's probably a lot more produce available than what I'm listing here, but these are some of the main items you're going to find in the farmer's markets starting in December if you live somewhere with a milder winter.
Citrus
I'm jealous of all y'all that have locally grown citrus at your farmers markets. Citrus is in season in December, so look for oranges, grapefruit, pomegranates, tangerines, clementines, and lemons.
You can use some of those yummy locally grown oranges to make this yummy Fresh Orange Smoothie Recipe!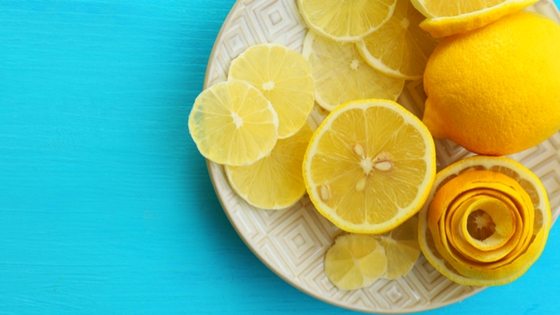 Apples
Y'all know I love apples, and in milder winter states there are likely to still be some local apples around.
Carrots
Like I said before I love carrots! Look for fresh, locally grown carrots at your local farmer's market and make some yummy Homemade Ranch Dressing!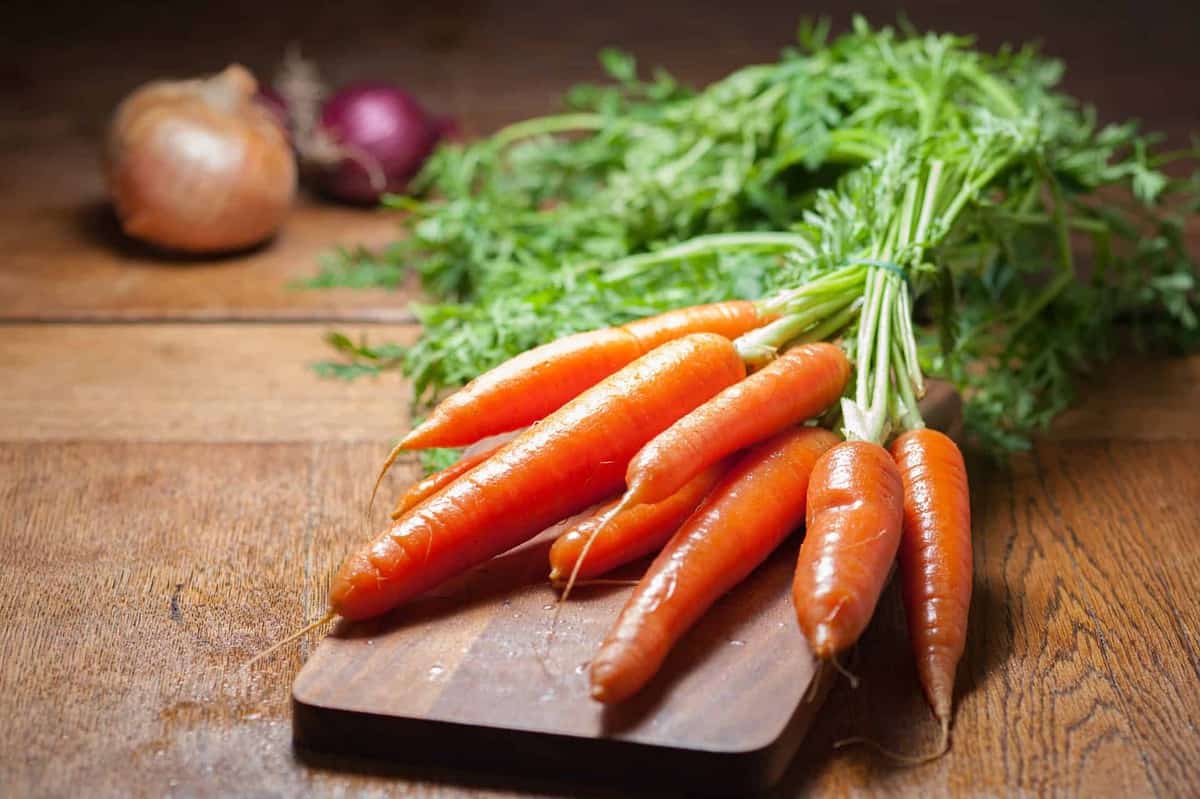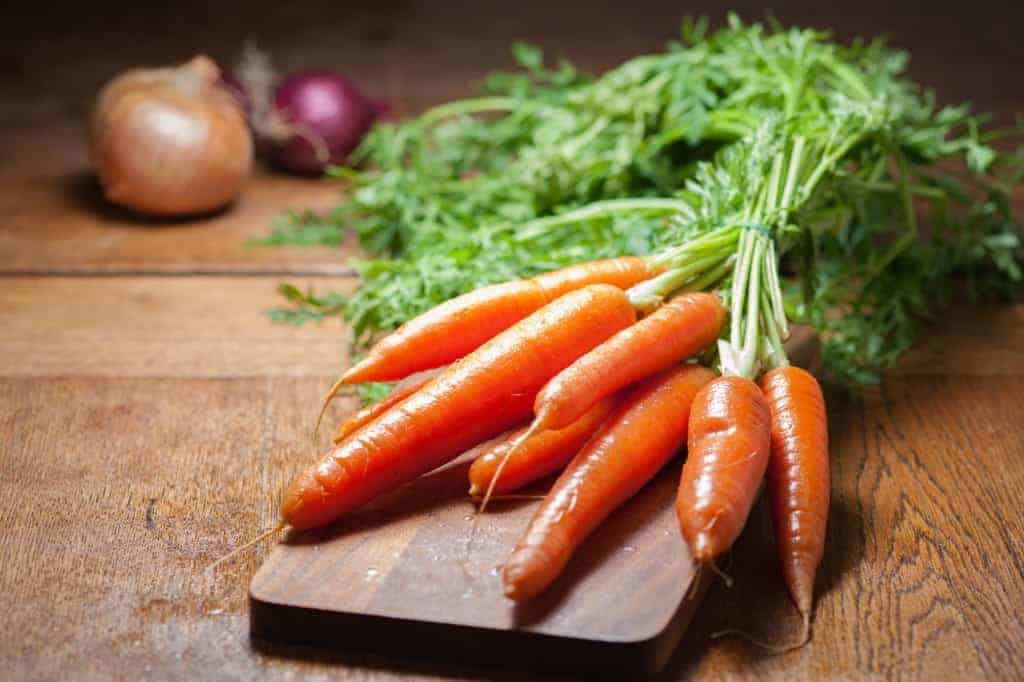 Broccoli
Also look for broccoli at your local farmer's market! I love it, and it's the perfect side dish for dinner!
Maat van Uitert is a backyard chicken and sustainable living expert. She is also the author of Chickens: Naturally Raising A Sustainable Flock, which was a best seller in it's Amazon category. Maat has been featured on NBC, CBS, AOL Finance, Community Chickens, the Huffington Post, Chickens magazine, Backyard Poultry, and Countryside Magazine. She lives on her farm in Southeast Missouri with her husband, two children, and about a million chickens and ducks. You can follow Maat on Facebook here and Instagram here.