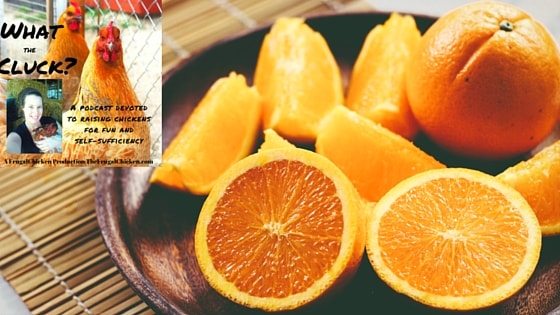 Can chickens eat citrus? You'll be surprised not just by the answer, but by how wrong the myths out there about feeding citrus to chickens really are.
Frequently, we see advice online that advises us to not feed our backyard chickens things like oranges, limes, and lemons.
And in reality, many chickens don't even like them. Mine don't.
Sometimes we get fresh produce from a local grocery store (that they otherwise would toss), and while grapes, bananas, and watermelon are snarfed down amazingly quick, citrus is pretty much left to rot.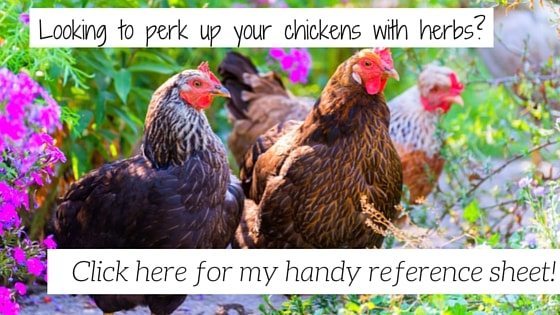 Even the pigs won't touch it! (Who knew pigs were so discerning?)
But the bottom line is feeding oranges and lemons has some amazing health benefits not just for your chickens, but for their eggs and meat.
I think you'll be shocked by some of the things you'll discover in this podcast.
You'll learn:
Why the myths surrounding feeding citrus are bogus

How oranges and lemons can help your chickens combat heat stress

The herb you always want to feed with citrus (and how to do just that)

How citrus can improve the quality of the eggs you'll ultimately eat
Links we discuss:
Where to buy dried orange peel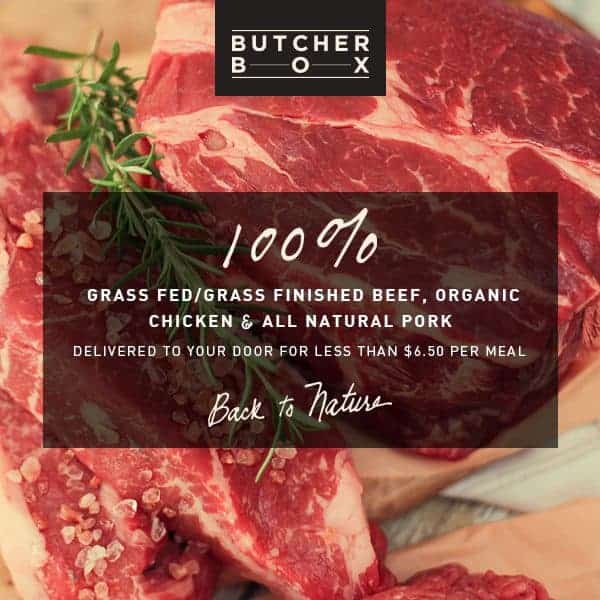 Transcript:
Coming soon.
I'd like to hear from you!
Do you think you'll try feeding citrus to your chickens? Why or why not? Leave a comment below!
Summary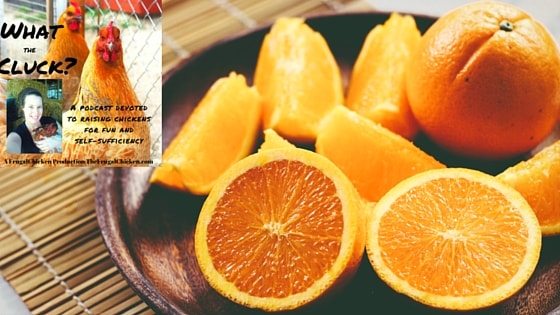 Article Name
Can Chickens Eat Citrus? Why Everything You Think You Know Is Wrong [Podcast]
Description
Think chickens shouldn't eat citrus? You couldn't be more wrong. Discover why all those myths are bunk, and how feeding oranges and lemons improves their eggs.
Author