This year, I'm attending ShiftCon in New Orleans, and I hope you'll join me.
If you don't know what ShiftCon is, get ready to get excited.
Shiftcon is the premier eco-wellness conference, so if living a healthy life that's free of GMOs, and you want to connect with:
other bloggers,

social media specialists,

nonprofits,

health and sustainability experts,

leading natural, organic, and eco-friendly brands 
Then ShiftCon is for you.
Join natural, organic and LOHAS industry leaders including:
Gary Hirshberg, Chair of Stonyfield Farm and co-founder of Just Label It

Anna Lappe, nationally known author of Diet for a Hot Planet
Robyn O'Brien, author of The Unhealthy Truth, Executive Director, Allergy Kids

Gunnar Lovelace, co-founder and CEO of Thrive Market

Lisa Leake, author of 100 Days of Real Food
Jenny McGruther, author of Nourished Kitchen
The last 2 years, ShiftCon has been in California, which means that I've been unable to attend.
But this year, since it's so close, I can't think of a reason not to!
If you're in the blogging/online marketing sphere and you're interested in connecting with brands and other bloggers who are trying to make a difference, then this is your opportunity.
Connect with industry experts in interactive workshops on social media best practices, food safety, GMO labeling, organic food production, sustainability, and the environment.
And until June 1, you can click here to grab a ticket for $100 off using the code VFRUGALCHICKEN. Click here to buy your ticket for $100 off.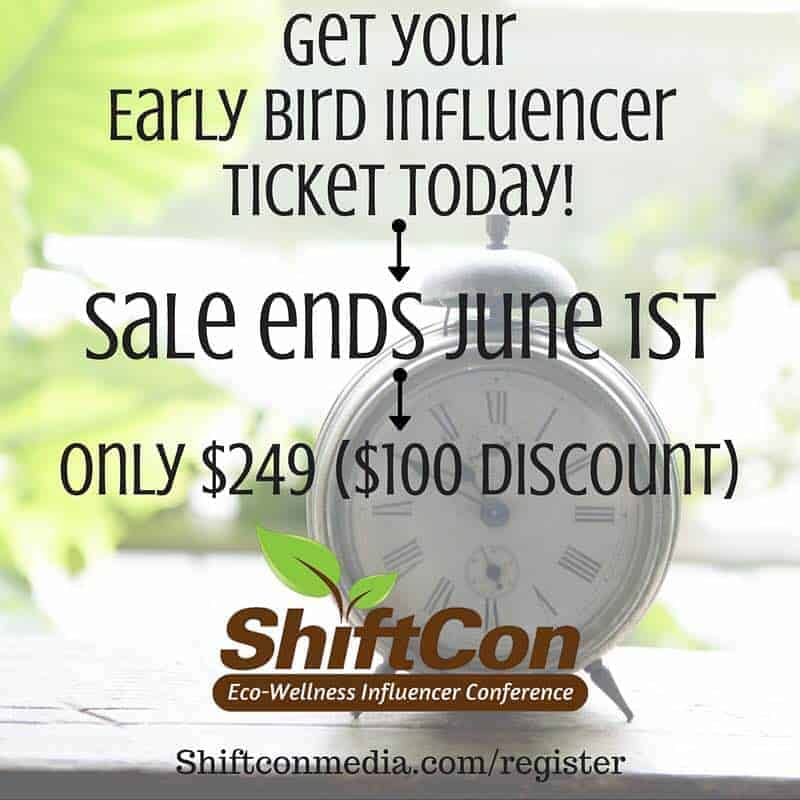 I'd like to hear from you!
Do you think you'll attend ShiftCon? Leave a comment below!