Are you like me, and have an ever-growing list of homestead improvement projects?
Try using telephone poles!
We have a large pier-and-beam barn on the homestead that once upon a time was used as a corn silo. The layout was difficult to use for anything we needed, and it was obviously not used as a corn silo in many years, since it was like stepping back in time. It was filled with fertilizer bags and old appliances from the 1950's!
It took us the better part of a year to decide what to do with it, and now we've begun reconstructing the main frame of the building to turn it into a race car shop and machine storage shed for our farming equipment.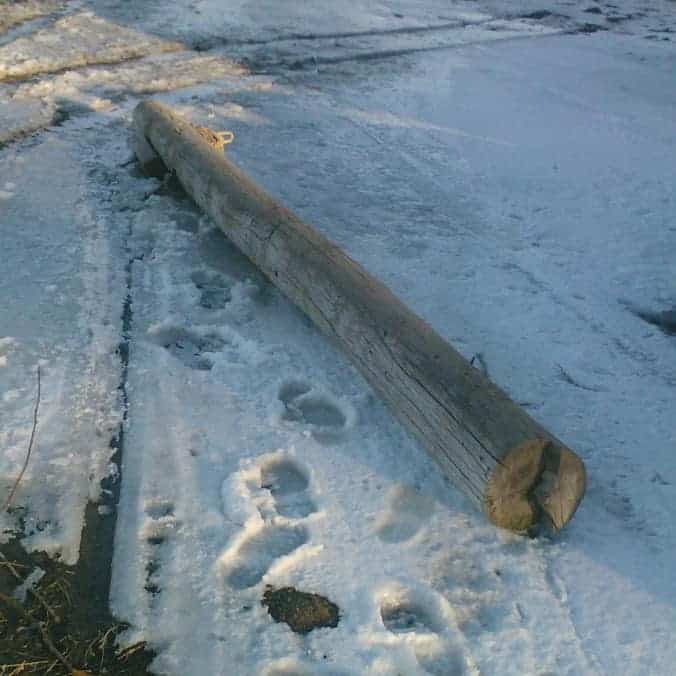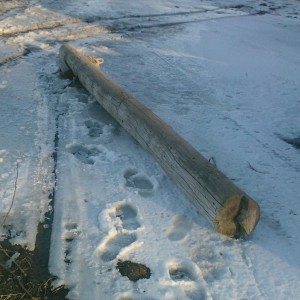 We're using telephone poles as the studs, and we'll attach headers to them so we can remove the pier and beam foundation to better utilize the barn without endangering the structural soundness.
The best part? The poles were completely free. We just had to haul them.
So where did we find such homestead gold? We get our telephone poles from towns and local electric companies. It's easier if you have smaller, regional, electrical suppliers, but if you look around, you will likely find something.
Once you have your telephone poles, what will you do with them? Here's my plans:
1. Add a wind turbine. This is one of our up-and-coming projects. This winter has been unbelievable with the wind! One way I've dealt with it is planning to build a wind turbine, to take advantage of the never-ending gusts. It's helped me cope! We've been researching DIY wind turbines, and we have the generator we can use for that project. Since telephone poles are built to withstand strong winds, it's natural to use them for turbines!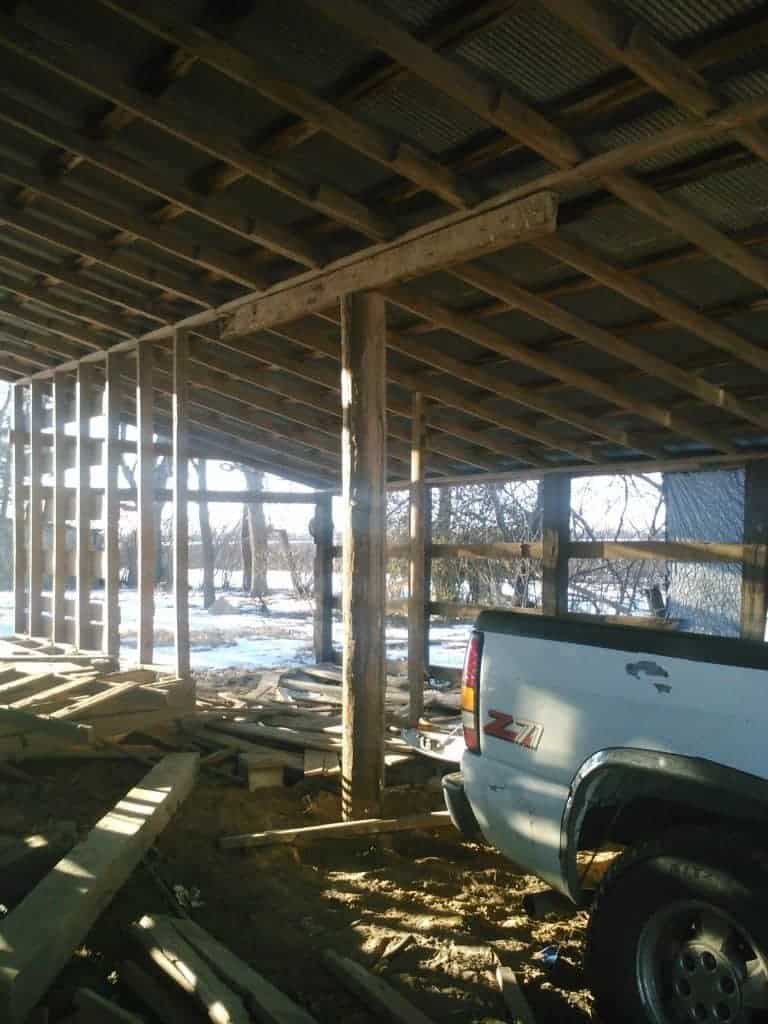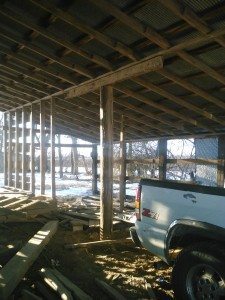 2. Build a pole building. Eventually, we will get around to building a farrier shop so we can do our farrier work ourselves. We plan to put it on a part of the property close to the barn, where we need a wind break. We will use telephone poles as our main studs. If you need a shed, you can build one for close to free using telephone poles and pallet wood.
3. Looking for something more aesthetic? Or, do you have a scrap piece of a telephone pole? You can create a rustic hitching post, or you can use them as a homestead entry.
4. Use as fencing. For smaller projects, use them as rustic fencing around your garden or around a pasture for larger projects. Telephone poles are made to withstand the elements, so they will last a long time, making them perfect for outdoor projects.
5. Mount an outdoor light or run electricity to an out building. If you're electrically inclined, you can rig up an outside light using a telephone pole. We have one we use to deter predators and provide light so I don't have to wander around in the dark at night.
Bonus: Use it for a hugelkultur garden. While I think your first thoughts with using telephone poles shouldn't be for composting, if you have some laying around that you want to get rid of, you can use them in a hugelkultur garden. You won't have to water it very much, the poles will be a good source of nutrients, and eventually they will compost.
Maat van Uitert is a backyard chicken and sustainable living expert. She is also the author of Chickens: Naturally Raising A Sustainable Flock, which was a best seller in it's Amazon category. Maat has been featured on NBC, CBS, AOL Finance, Community Chickens, the Huffington Post, Chickens magazine, Backyard Poultry, and Countryside Magazine. She lives on her farm in Southeast Missouri with her husband, two children, and about a million chickens and ducks. You can follow Maat on Facebook here and Instagram here.