Barbecue season is in full swing and I am loving it!
I love barbecuing, and having outdoor parties (check out my favorite decorations for outdoor parties here) but I'm not a huge fan of some of the ingredients that are in some of my favorite barbecue basics. I'm talking things like ketchup, pickles, hamburger buns etc. That's why I prefer to make a lot of the basics at home, so that I know exactly what ingredients are going to be in my food.
And most barbecue basics are so simple and easy to make at home and they taste SOO much better because they're homemade! Keep in mind that I'm not suggesting you make all of these items every single time you have a barbecue because that would be a TON of work! I suggest that you start out making one item on this list and then go from there! You'll be surprised how big of a difference that can make!
So here are 10 barbecue basics that you can make at home!
Barbecue Sauce
I LOVE barbecue sauce! It's one of the most important things at any barbecue in my opinion. And it is so easy to make! Here are my favorite southern barbecue sauce recipes that you can make yourself!
My favorite simple barbecue sauces recipe is to simply combine ketchup, mustard, and brown sugar (or honey). All you need is 1 1/2 cups of ketchup and then you mix in 1/3 cup of mustard, and 1/4 cup of brown sugar (or honey, you can check out my honey conversion chart here). You can add more or less mustard depending on what your family likes. I really like mustard so I add a 1/3 a cup, but if you aren't a mustard fan use 1/4 cup instead.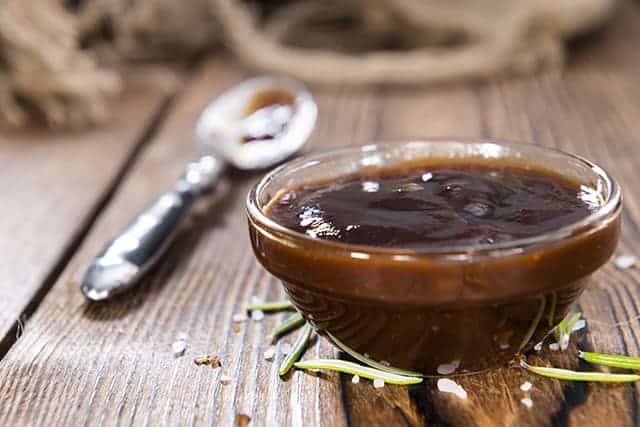 Pickles
While I'm not a huge pickle fan, my family is, so we always have to have pickles at every barbecue. And my family loves homemade pickles! I personally love this recipe for refrigerator dill pickles because it's quick and easy to make! My family also likes other vegetables besides cucumbers pickled so check out my collection of more than 100 pickle recipes you can make practically for free.
Hamburger Buns
I'm a huge fan of homemade bread and nothing makes a burger taste better than a delicious homemade bun! This recipe is great because even though it takes a little bit of time to make, you can make several batches and freeze them! Homemade hamburger buns taste great and I try and make them for every barbecue!
Ketchup
Ketchup is a staple for any barbecue and I LOVE this recipe for homemade ketchup. Making ketchup is a great way to use up extra tomatoes from your garden because my tomato plants produce like crazy in August and we have tomatoes coming out of our ears! If you want to learn more about gardening in your backyard you can check out my book about how to grow an organic garden!
https://www.instagram.com/p/BF4TL41iZd_/?tagged=homemadeketchup
Cheese
Ok hear me out. I know making cheese seems scary, but I've been making it for years and I LOVE my homemade, natural, and sustainable cheese. Making cheese is actually much simpler than you would think it is! I preserve a lot of the milk from our goat as cheese, like chevre. You can check out my step by step guide to making chevre here and my recipe for mozzarella here. I recommend that you check out this book here to learn more about trying to make your own cheese. And here's the list of inexpensive tools that I use to make cheese. Give natural cheese making a try at your next barbecue! And if you're looking for an awesome homemade chevre recipe for your barbecue check out my favorite chevre cheese and grilled zucchini sandwich! It's SOOO good and it's an awesome recipe for any barbecue.
Hot Dogs
Now this is something I had never thought of making myself before, but now I'm so excited to make my own hot dogs! It's actually simpler than it seems and I love that when you make your own hot dogs you get to control exactly what is in your hot dog! Check out this amazing homemade hot dog recipe here that you can make in just an hour!
Hot Dog Buns
And if you're going to make your own hot dogs you can make your own hot dog buns too! Check out this awesome recipe here!
Mustard
So this is a something I had never even thought of making myself, but now I'm dying to try this recipe for homemade mustard! I love that this recipe helps you to learn more about using mustard seeds to make your own mustard and which types of seeds will produce the flavor that you want! I'm so excited to try this quick and easy recipe at my next barbecue!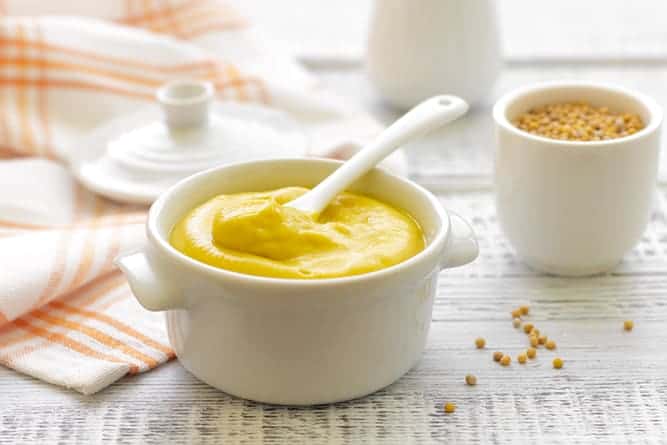 Pasta Salad
I don't know about y'all, but pasta salad is definitely a staple item at every barbecue around here. I used to buy the boxed kind, but then I realized that pasta salad is so simple and easy to make at home! I love making my own pasta salad because I can add in extra yummy vegetables from my garden and add extra flavoring! Check out one of my favorite recipes here!
Grow Your Own Fruits and Veggies
Let's be honest, the best part about a barbecue are the yummy fruits and veggies. And nothing tastes better than home grown fruits and vegetables! Plant some tomatoes, cucumbers, or watermelon in your garden this year for your summer barbecues. If you don't have space or time for a garden, check out your local farmers market and buy some local fruits and vegetables!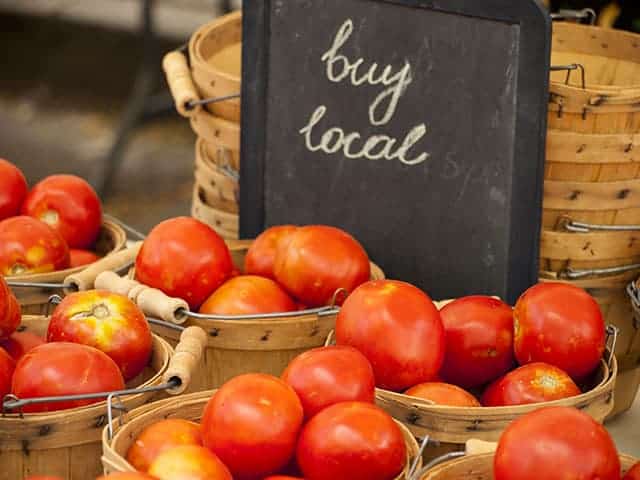 Looking for some help with grilling? Check out my favorite grilling hacks that will make you next barbecue so much easier! Also check out my guide on how to grill lamb chops perfectly every single time!
What items do you make for your barbecue every summer? I'd love to hear about it in the comments below!
Maat van Uitert is a backyard chicken and sustainable living expert. She is also the author of Chickens: Naturally Raising A Sustainable Flock, which was a best seller in it's Amazon category. Maat has been featured on NBC, CBS, AOL Finance, Community Chickens, the Huffington Post, Chickens magazine, Backyard Poultry, and Countryside Magazine. She lives on her farm in Southeast Missouri with her husband, two children, and about a million chickens and ducks. You can follow Maat on Facebook here and Instagram here.