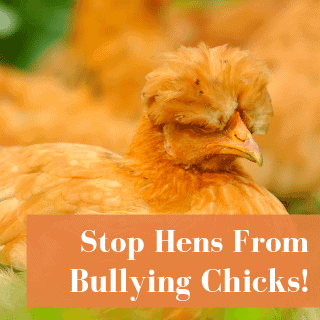 MY LATEST VIDEOS
Main Takeaways:
Hens bully chicks because they're sorting out the pecking order
If chicks are not being hurt, then let them stay in the coop. The hens will eventually stop
If the chicks ARE being hurt, then isolate them immediately, and put them back with the hens when the chicks are older (12 – 16 weeks)
If the chicks can't get to food or water, remove them ASAP
You can also introduce slowly, and give them all mealworms or other treats when they're playing together. This will help everyone associate being together with the treats, and distract the hens from potentially bullying the chicks.
More reading:
How to introduce chickens to each other – safely
5 High protein treats for chickens