Table of Contents (Quickly Jump To Information)
This week, we took another step towards independence and got a dairy goat.
I'm super excited because this is something we've worked towards for the past couple years, and it feels great to finally achieve it! There's a ton of different uses for goat milk on our homestead, and I'm so so excited to start putting it to use!
For the past couple years, I've wanted to add a dairy goat not only to increase our independence, but also to save money.
We now have a LaMancha/Saanen cross we've dubbed Dahlia, and she gives us oh-so-much milk. (pssst….there's a recipe at the end!)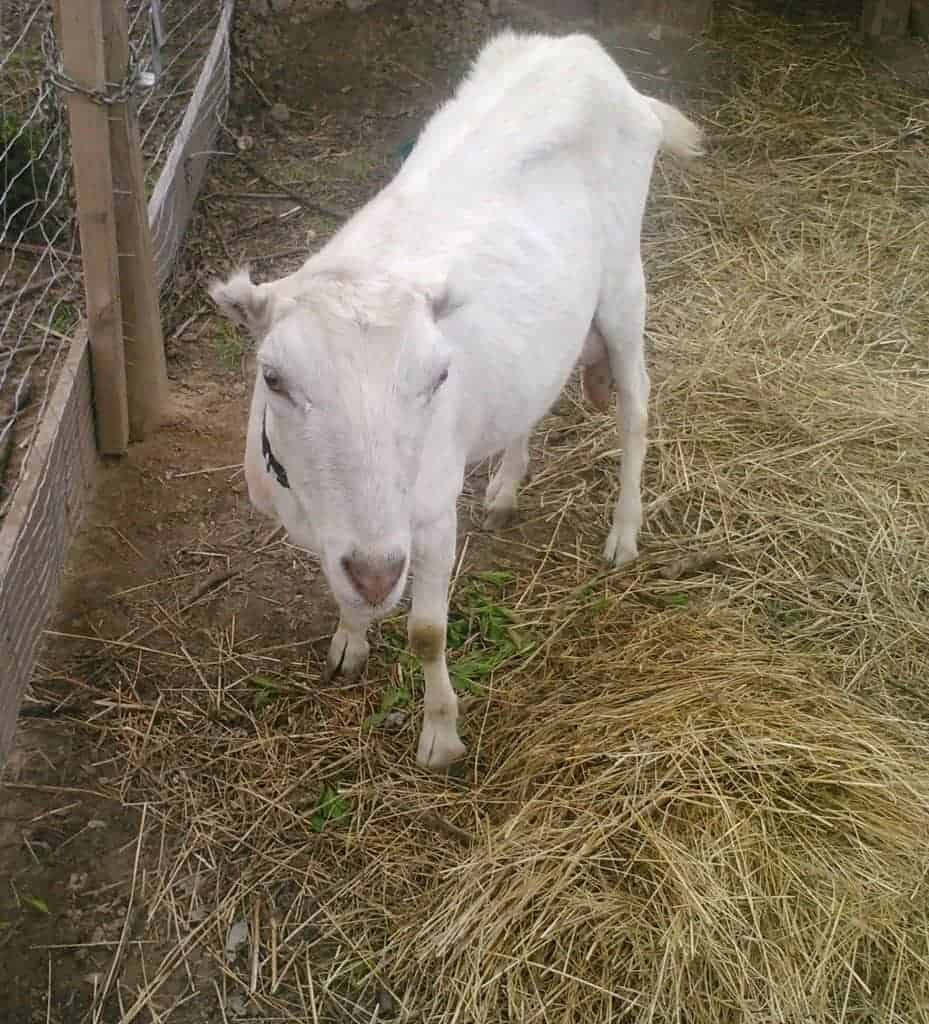 Goat milk is a versatile addition to the backyard farm, and there's a variety of ways to use it, from eating and drinking (there's a recipe at the end of this post!), to feeding livestock, to making soap.
I've researched the benefits of adding a goat to a homestead, and Dahila will save us a ton of money.
Dahlia doesn't eat much, grass (or hay, depending on season) and a quart of grain a day. Since a 50# bag of Dahlia-appropriate grain is around $7, that's not a lot of input for a lot of output.
Even if you have an urban farm, if you're allowed to keep a goat, keeping a Nigerian Dwarf will still yield some milk, and she will eat even less than Dahlia.
Here's 5 ways adding a goat to your homestead will save you money.
Goat Milk Soap
Dahlia will save us money because we can render our own soap.
I've been a little overwhelmed by the soap recipe choices, but I've settled on following the recipes from Simple Life Mom. Kelly's recipes are straight forward, and I can find a lot of the ingredients on Amazon.
By adding Dahlia's milk to the soap, I'm increasing the moisturizing quality of the soap, which is huge for a family with skin issues (like ours!).
If you don't have access to goat's milk, Kelly's recipes can be made without milk. She also has an article about how to add milk to regular soap recipes.
Feeding livestock
Back in March, I acquired a couple of bottle goats, two Saanen/nubian cross bucklings. It was difficult to transition them to a bottle, and since they didn't like cow milk, we had to locate goat milk for them.
They're just starting to be weaned now, and Dahlia's milk is definitely helping.
For the small amount of grain I feed Dahlia, she saves me from having to drive an hour to pick up goats milk, and the $6/gallon I would pay for goat milk, or for an expensive bag of milk replacer.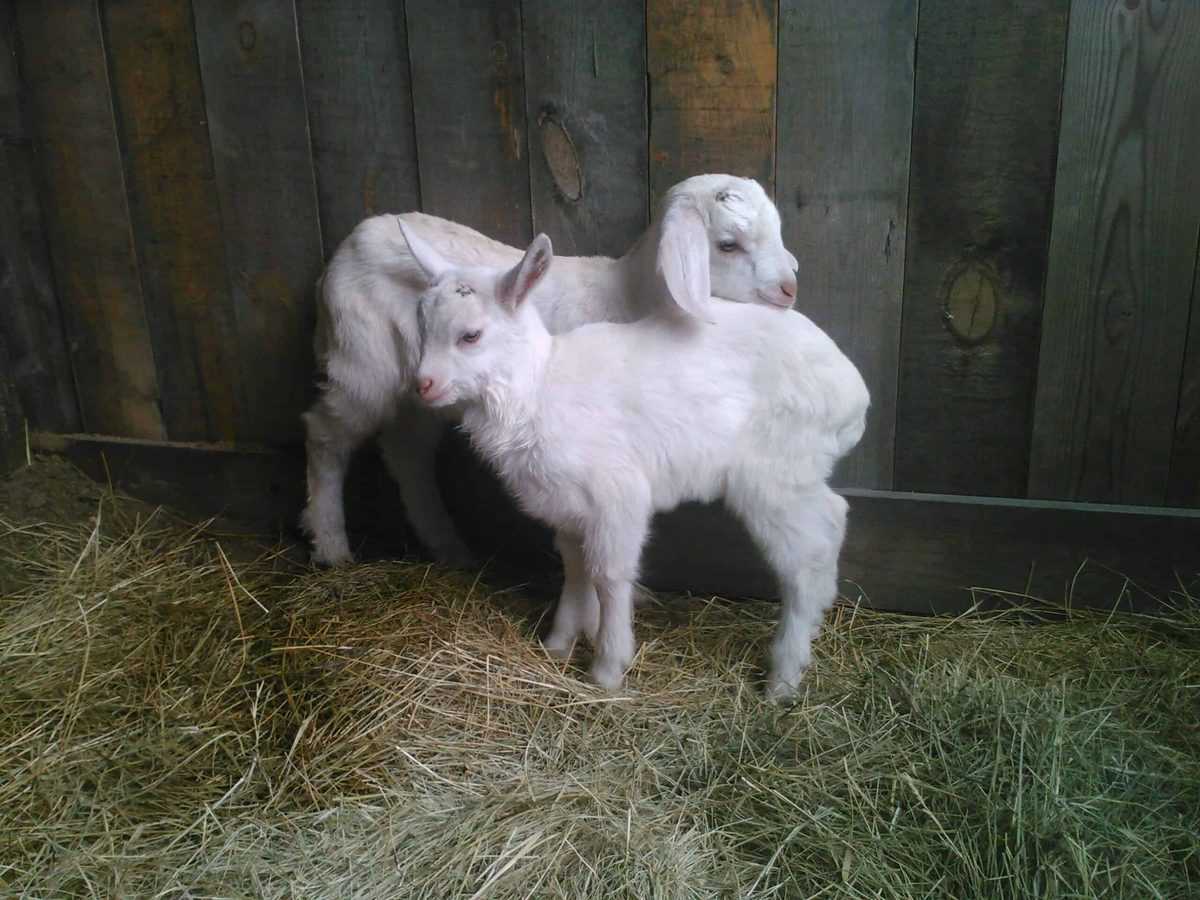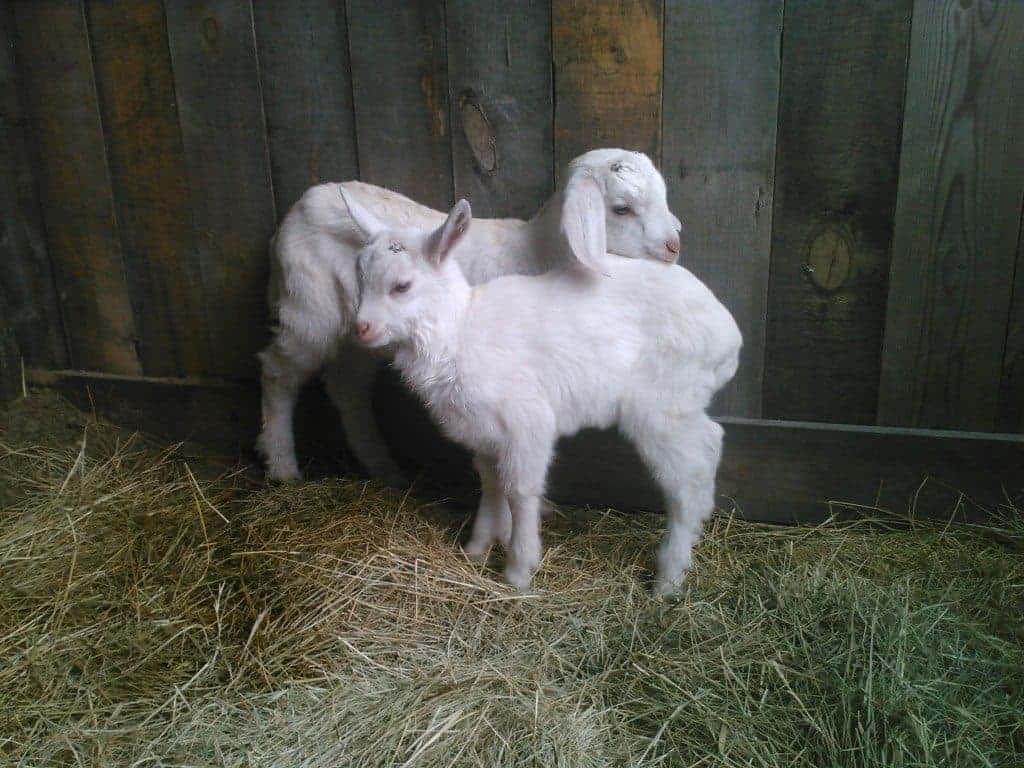 I wouldn't get another bottle kid without a dairy goat on our homestead.
The extra milk will also feed our pigs, who love milk.
Goat Cheese
Dahlia's milk will also feed us!
I love goat cheese, and it's been hard to find a decent chevre since we bought our homestead. Now I can make my own!
I've been dying to try this chevre. In fact, my love of cheese was a main driver for starting this homestead, since I can't get any fresh artisanal cheeses in my area.
I've planted an extensive herb garden this year too, which I'll mix with the goat cheese to add even more flavor. My oregano, lavender, and cilantro are growing strong!
I've already ordered my starter culture from Amazon. The starter culture cost me less than $4 for 5 packets of starter culture; that's less than what 4 oz of goat cheese costs at the grocery store (that's far away).
I love feta, too (not as much as chevre).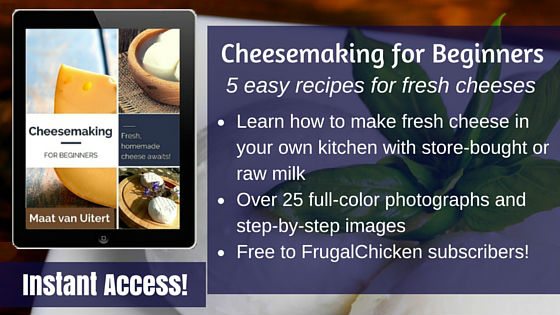 Goat Milk Yogurt
Yogurt is also big on my homestead, since I can always eat it regardless of my mood. I love how filling it is, too.
It's very difficult to find quality yogurt in our area, and Dahlia solves that problem. Now we have a ton of milk which I can transform into Greek yogurt.
Goat milk yogurt is made exactly like cow milk yogurt – it's heated to 180 degrees, then cooled to 118 degrees before transferring to a container and adding 4 tablespoons of previously-made yogurt (or a starter culture, but I've always used yogurt).
I use a Yogotherm to make my yogurt. Some people wrap the pot in towels overnight, but I found the Yogotherm takes out a lot of the guesswork.
A lot of people also like the Euro Cuisine yogurt makers because they're convenient and accurate. They're great products, and if I were to buy a yogurt maker, I would definitely consider them.
I found the Yogotherm also works great, doesn't require electricity, and I received it as a gift, so it's what I use.
Milk to Drink
This is pretty obvious, but now we can manufacture our own milk to drink! Goat's milk is consumed by 65% of the world's population, and is becoming more popular in the US.
There's a ton of benefits to raw goat milk. For example, goat milk is easier to digest since it's fat globules are smaller than those found in cow milk. You can find a nutritional breakdown of goat milk vs. cow milk here.
You can read more about the benefits of consuming raw goat milk.
Milk is getting ever-more expensive to buy, and I'm so glad we have Dahlia to help us cut that expense out of our budget! (Let's face it, 50# of grain for $7 that will last us at least 2 weeks is SO much more budget-friendly than buying gallons and gallons of milk!)
You can substitute cow milk for goat milk in most recipes. We use it to make a curry sauce along with coconut oil (recipe is below). It's great to know many of the ingredients are as farm fresh as possible!
Have I convinced you yet that you need a dairy goat?
In Part 2, I'll show you 5 other ways to save a ton with goats!
I'd like to hear from you!
Would you ever get a dairy goat? Leave a comment below!
Maat van Uitert is a backyard chicken and sustainable living expert. She is also the author of Chickens: Naturally Raising A Sustainable Flock, which was a best seller in it's Amazon category. Maat has been featured on NBC, CBS, AOL Finance, Community Chickens, the Huffington Post, Chickens magazine, Backyard Poultry, and Countryside Magazine. She lives on her farm in Southeast Missouri with her husband, two children, and about a million chickens and ducks. You can follow Maat on Facebook here and Instagram here.