Let's be real, warming yourself up during the winter is a lot easier than finding ways to stay cool in summer without power.
In the cold months, you can just wrap yourself up in a blanket, add an extra layer of clothing, or drink a cup of hot chocolate and you're good. On hot summer nights, it gets a little bit more difficult to keep yourself cool.
It's easy to turn on the AC, but there are times when air conditioning is simply not available. That's where these ideas to stay cool in summer without power step in!
There ARE other options to actually stay cool without power. There is a thin line between being a comfortable temperature and having a totally sleepless night because your room feels like a sauna.
These tips might just do the trick! Yes, it is possible!
Here's 10 ridiculously easy ways to stay cool in summer without power!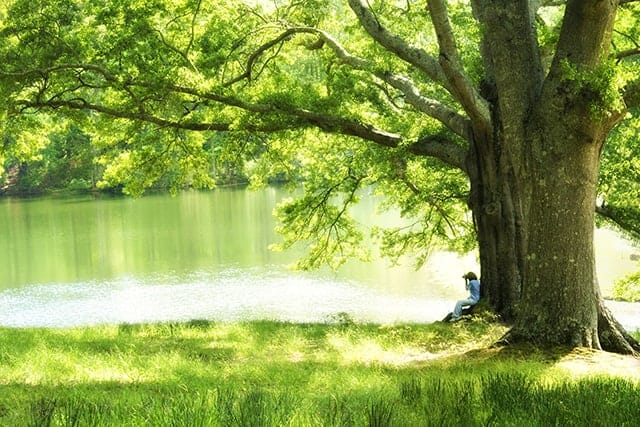 LOSE THE CLOTHES
Well, not all but some. Before trying anything else, lose the layers and get thin, soft cotton tees and shorts.
Losing the jammies is an unconventional way of surviving through a hot summer night, but I'll leave that up to your personal preference.
USE INSULATORS
Heat-blocking curtains are great to have in the house during summer. Foam insulators are also amazing! They work not only in summer, but also in winter when you need to keep your house warm.
They create a barrier that traps cool air while keeping the heat outside. The materials are pretty affordable and installation is easy.
SAVE ENERGY
Turning the lights off during the day and at night doesn't just save energy, but it also helps you survive those dreaded hot summer nights. You can also stay cool without air conditioning by opening the windows.
CARRY A SPRAY BOTTLE
During the summer, spray bottles come in handy. Fill a small one with water and carry it with you everywhere. Water evaporates easily in warm temperature so spray yourself with mist every now and then to help cool off.
DRINK!
Increasing your fluid intake during terribly hot days helps you to avoid dehydration. Drinking a lot of water also helps your body to regulate your temperature which keeps you cool throughout the day.
It also prevents heat stroke if you are properly hydrated, so make sure you always have a bottle of water with you!
GO GREEN AND PLANT TREES
You know that trees can give you some shade to help you cool off during the summer, but did you know it's easy to plant trees that will also FEED you? If you have space in your backyard, plant some dwarf fruit trees!
While this option might take awhile (i.e. years) eventually this will help you stay cool in summer without power for the many years to come.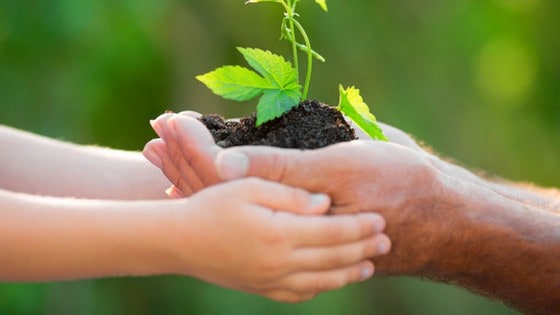 GO SOLAR
Going solar is probably the most energy-efficient way to keep from sweating this summer. You can keep cool without power, but you can still turn on the AC, a fan, or any other appliance through solar power.
Check out this article about pros and cons of solar air conditioning, and if you're curious about how to make your own solar panels, check out our tutorial here!
ENJOY THE OUTDOORS
Summer is the time to enjoy the outdoors. Get your hammock from out of the garage and enjoy the cool breeze in the afternoon.
When you're inside, you can also take advantage of the wind by trying to sleep in a cross breeze in between two open windows.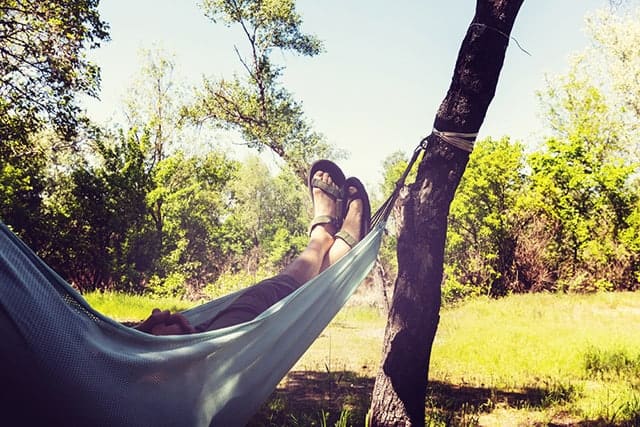 GET TECHY
If all else fails, take advantage of technology and make use of battery-operated fans to relieve the heat. They are not 100% environmentally friendly, but they have a smaller impact on the environment than running the AC all day.
They may be a costly investment, especially with the rechargeable batteries, but a fan can be your lifesaver in the scorching heat.
REMEMBER THESE DON'Ts
If there are things to do to beat the heat, there are also things you CAN'T DO. Make a note of these DON'Ts this summer:
Don't cook inside the house or in your camper. The heat from the stove will be absorbed and will take until nightfall to cool down.

Don't eat during the hottest hours of the day. Eating burns energy which will make you sweat more.

Don't move around as much in the heat to avoid burning energy. If it helps, organize your work schedule and find ways to keep your activities to a minimum during the heat of the day.

Don't sleep upstairs. Warm air rises and cold air sinks. I'm sure you've all experienced this if your house is a 2-story.
It's not just about beating the summer heat with less carbon footprint.
This is also a survival guide to prevent heat stroke in times of a widespread disaster when power blacks out. Or simply, use these tips to adapt to changing temperatures without relying too much on electricity and help save the environment.
Do you have tips on how to stay cool in summer without power? Share it with us! Let's help send some blissful Zzzs into everyone's night.
Maat van Uitert is a backyard chicken and sustainable living expert. She is also the author of Chickens: Naturally Raising A Sustainable Flock, which was a best seller in it's Amazon category. Maat has been featured on NBC, CBS, AOL Finance, Community Chickens, the Huffington Post, Chickens magazine, Backyard Poultry, and Countryside Magazine. She lives on her farm in Southeast Missouri with her husband, two children, and about a million chickens and ducks. You can follow Maat on Facebook here and Instagram here.