Table of Contents (Quickly Jump To Information)
When it comes to skincare, I like it to be as simple as possible, and I promise you that you'll love this Organic Homemade Coffee Scrub Mask recipe.
Even though we live on a farm in the country (and especially if we're out in the sun all day!), taking care of our bodies is still important, which is why I love this homemade coffee scrub.
It only requires 2 ingredients (although I have included variations with honey and Myrrh essential oil at the end of this article.)
(A lot of you ask where I get the oils I personally use. Here's everything you need to know!)
And I (almost) guarantee you have the ingredients in your cupboard (spoiler alert: it's just coffee & coconut oil!)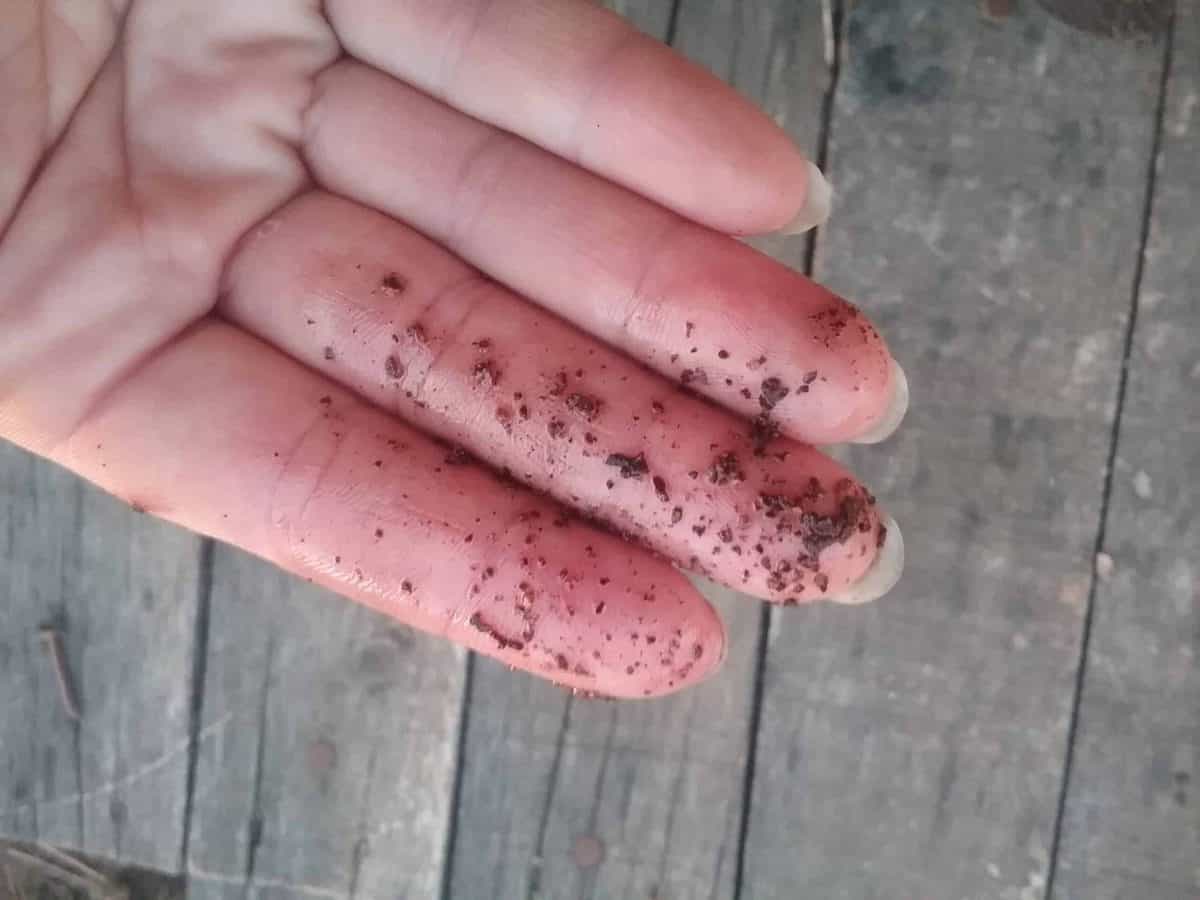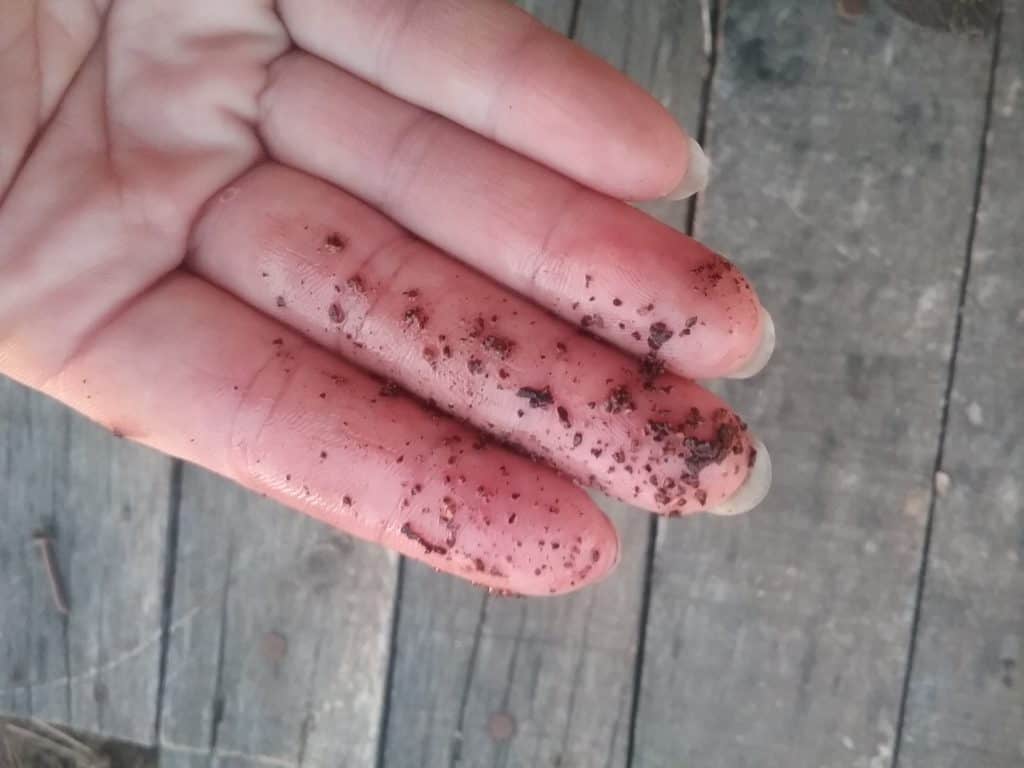 Because coffee beans are usually treated with chemicals, you should go for organically grown beans if possible, like these here.
I get great results from this super simple homemade coffee scrub mask, and it's soothing and nourishing for your skin! I know you'll love it!
(Especially now that I'm hitting middle age and I'm starting to get those lines….this homemade coffee scrub mask helps minimize them!)
So why is coffee so great for skin care in the first place?
I'm glad you asked!
Coffee is a rich source of antioxidants that protects our skin against free radicals that can possibly damage and age our skin. Caffeine found in coffee beans can stimulate the skin and possibly improve blood flow to the face.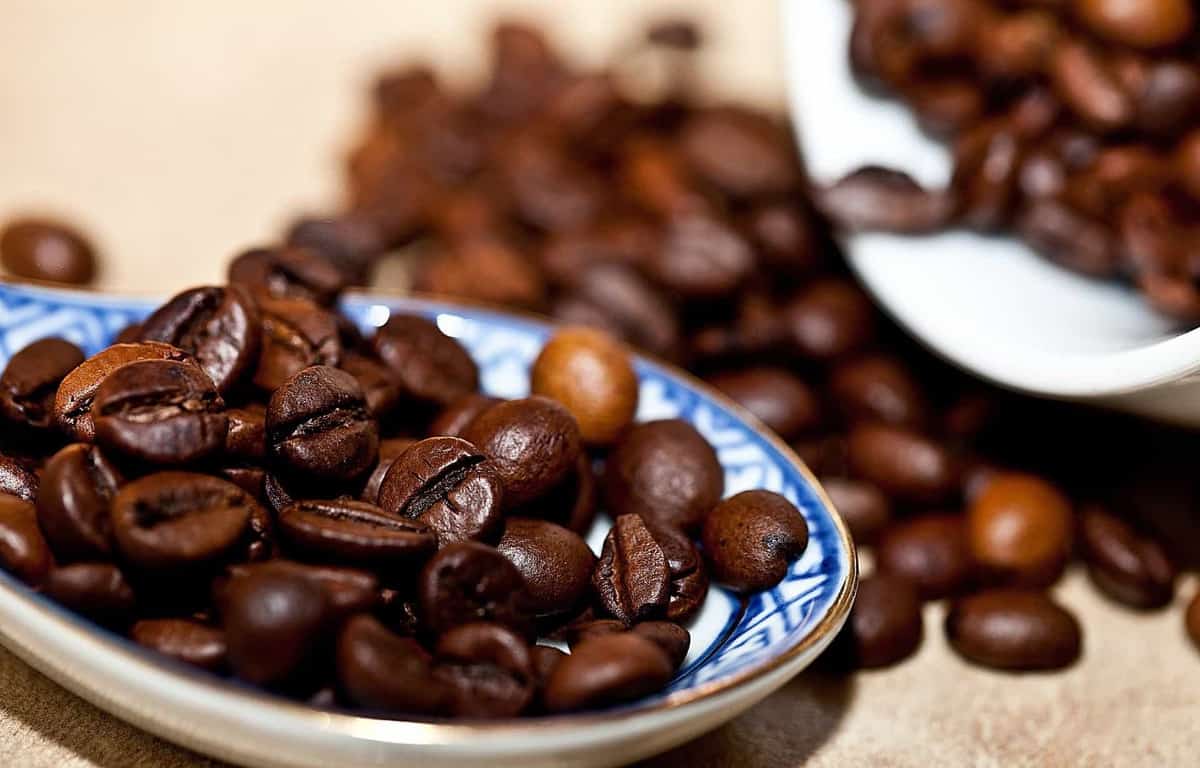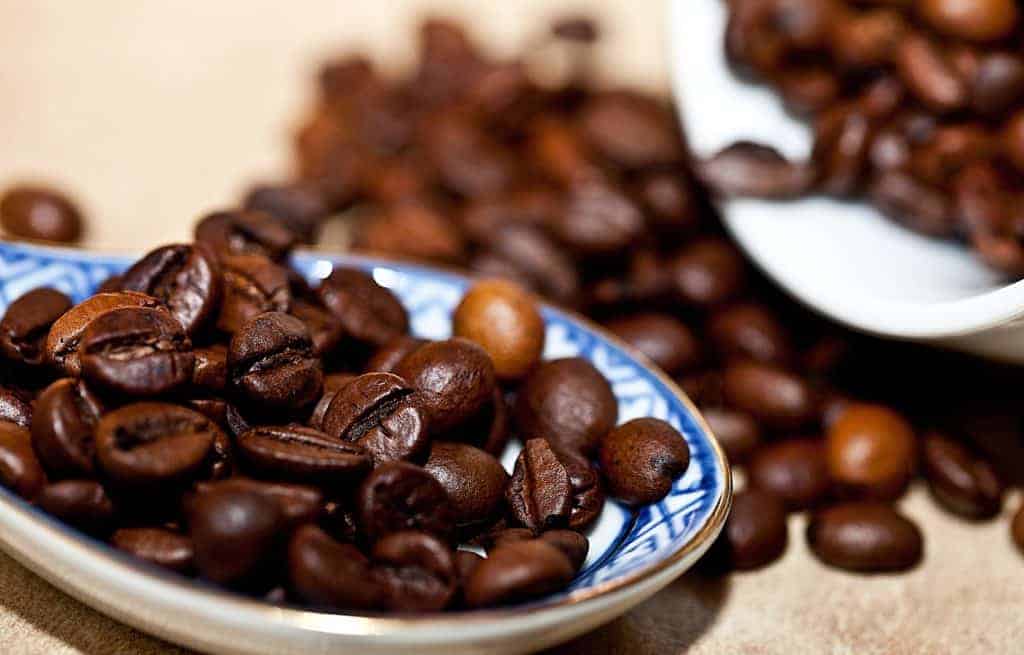 Coffee, when used in a homemade coffee scrub mask like this one, can also increase the production of collagen and elastin while minimizing age lines.
According to one study like these here, caffeine also might help reverse any damage ultraviolet rays may have caused as you've been out and about in your garden.
How to make my favorite Organic Homemade Coffee Scrub Mask recipe:
Now that we've established why coffee and coconut are so great for your skin, here's how you actually make this Organic Homemade Coffee Scrub Mask!
This recipe makes about 3 ounces of scrub – it lasts me about 4-5 weeks if I use it once a week.
It's also shelf stable, so you can put it in a small cosmetic jar and keep it on a cool shelf out of the sun.
Ingredients
Instructions
In a microwave, melt the coconut oil so it's soft.
In a bowl, combine the coconut oil with the coffee by smashing the ingredients together until thoroughly mixed (it helps to totally melt the coconut oil before combining).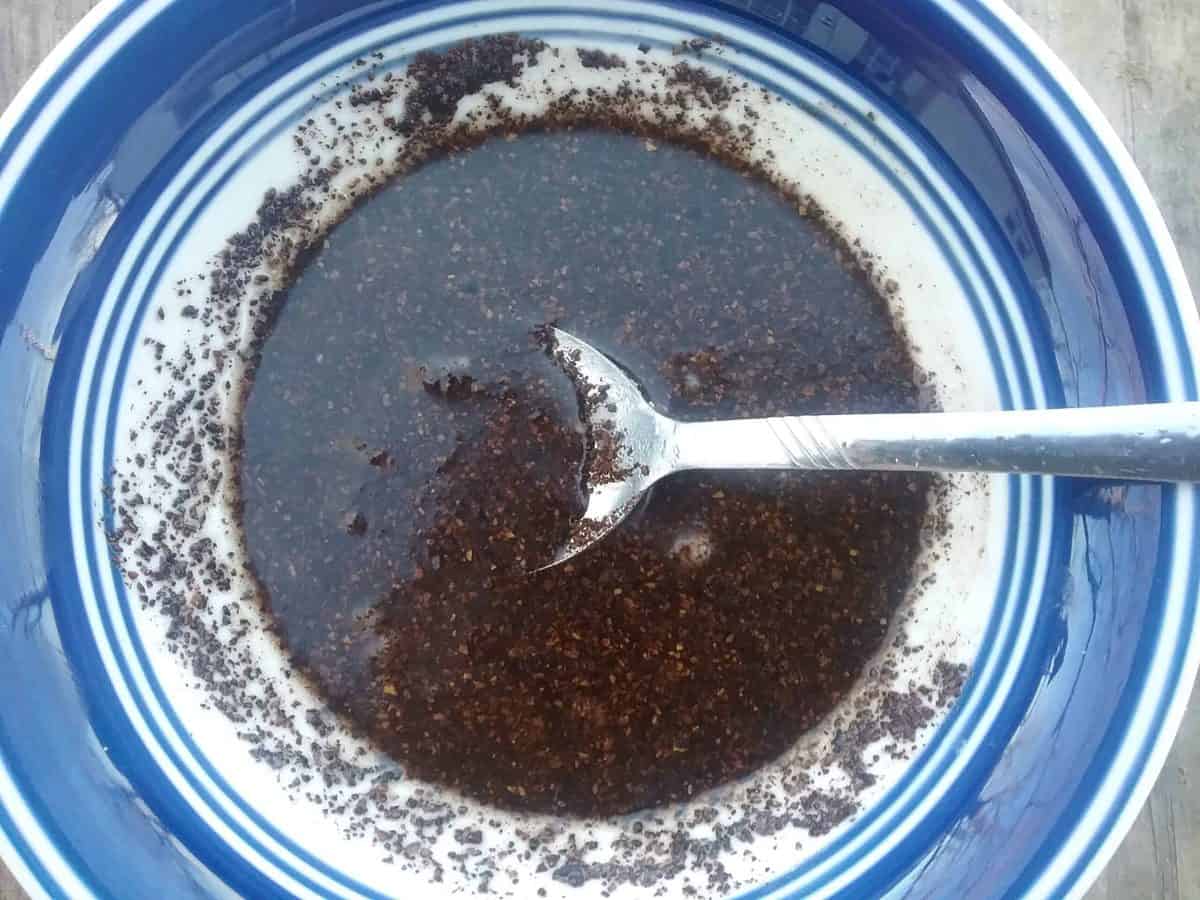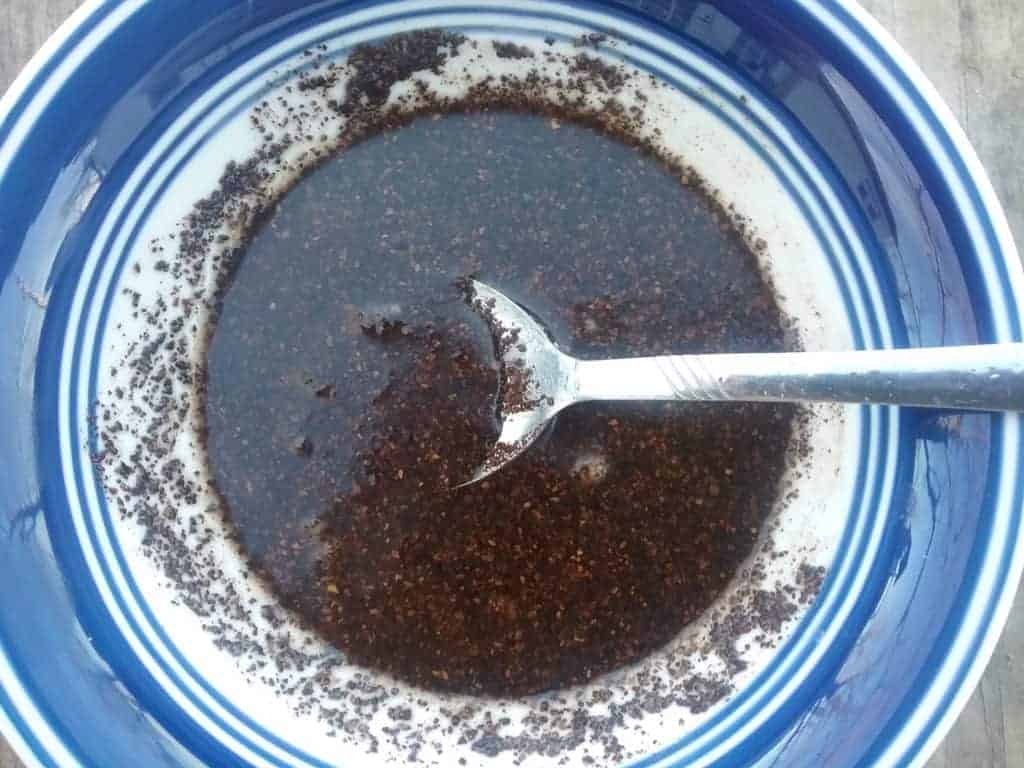 Store in an airtight container in a cool area until ready to use. You can also store it in the fridge, although you will have to melt it slightly before use.
Avoid getting the homemade mask in your eyes, nose and mouth.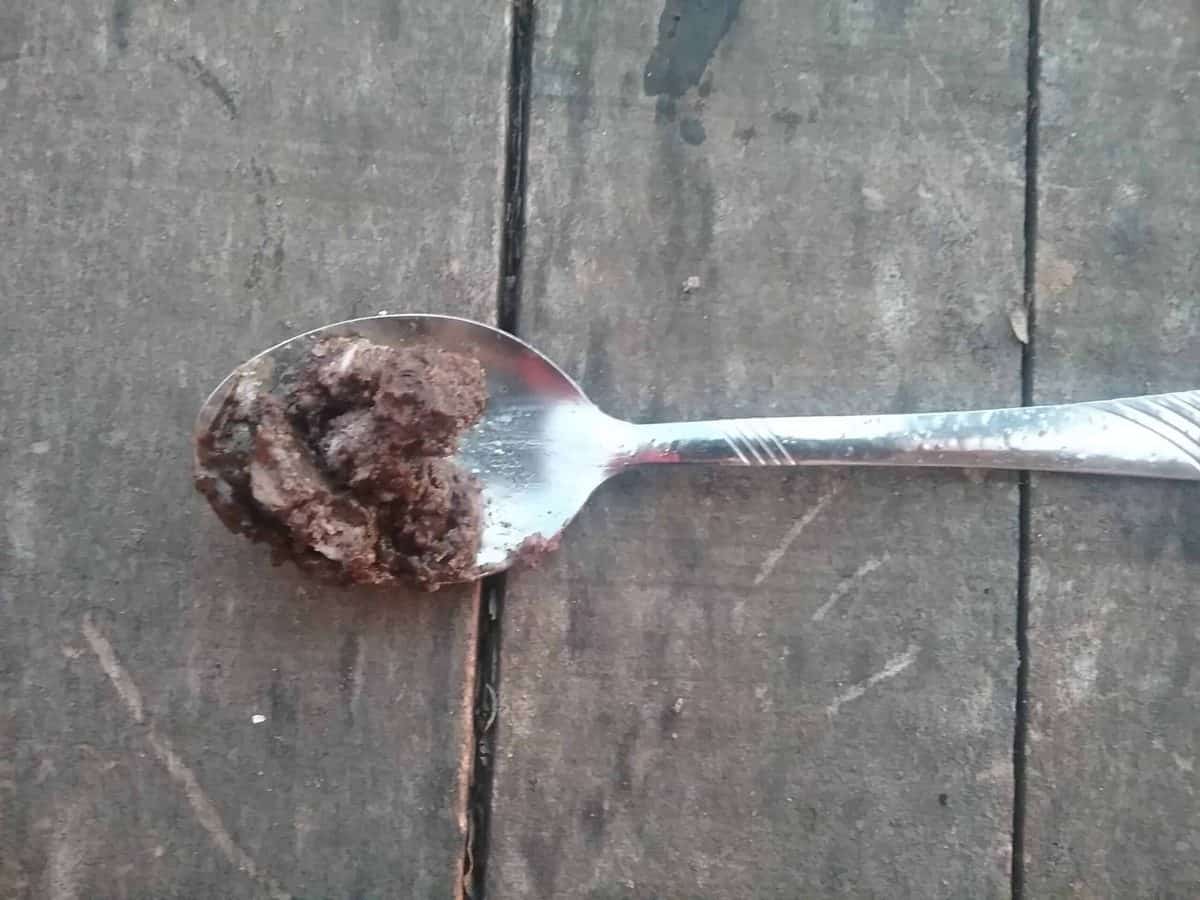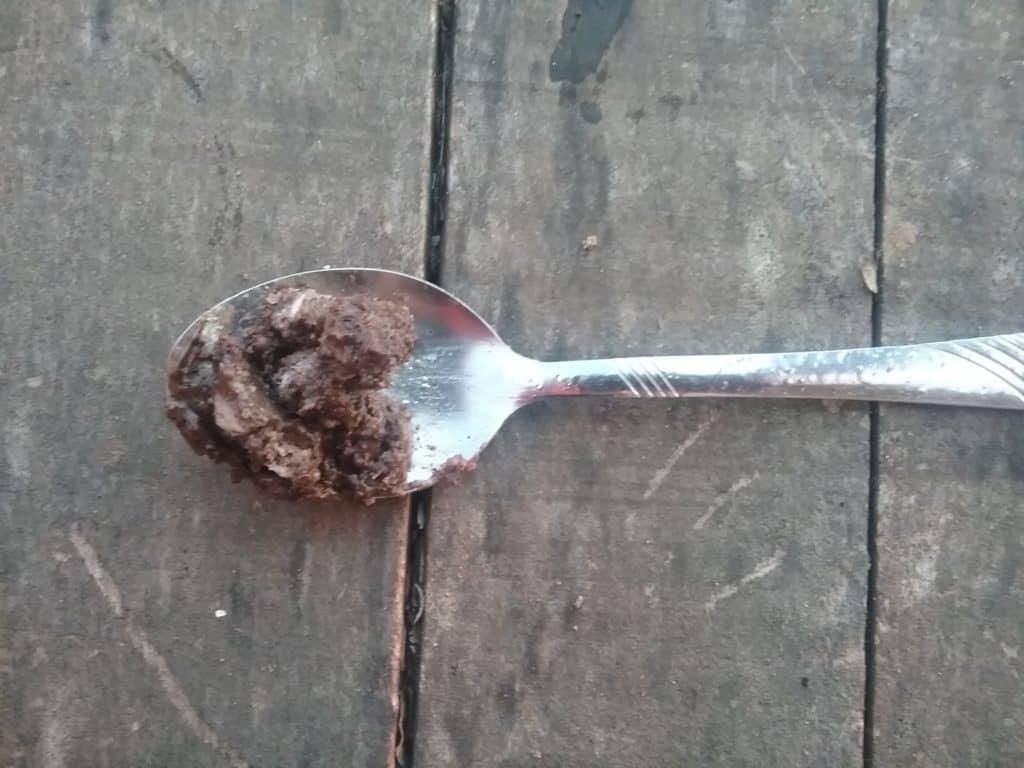 To use:
Apply to your skin in a circular motion, making sure to hit any dry areas. Rinse off when done.
Variations:
** If you like, you can add 2 tablespoons of honey. Honey has excellent antibacterial properties making it ideal for acne-prone skin. In addition, it's nourishing and can give your skin a healthy glow.
** Another option is to add 3-4 drops of Myrrh essential oil. Myrrh essential oils is soothing to the skin, and promotes a smooth, youthful-looking complexion. You can add it to this recipe to help reduce the appearance of fine lines and wrinkles.
(Ready to grab some essential oils so you can get bugs out of your life for good? Here's everything you need to know!)
Maat van Uitert is a backyard chicken and sustainable living expert. She is also the author of Chickens: Naturally Raising A Sustainable Flock, which was a best seller in it's Amazon category. Maat has been featured on NBC, CBS, AOL Finance, Community Chickens, the Huffington Post, Chickens magazine, Backyard Poultry, and Countryside Magazine. She lives on her farm in Southeast Missouri with her husband, two children, and about a million chickens and ducks. You can follow Maat on Facebook here and Instagram here.