Table of Contents (Quickly Jump To Information)
Baby wipes that are natural and organic are so simple to make, you'd be mad not to try.
I'll confess, even after working for the Food and Drug Administration for 10 years, I still don't understand those ingredients in store-bought baby wipes.
Do you?
Thought so.
Besides containing who knows what ingredients, I've found that a lot of baby wipes can be kind of painful for small children if they have diaper rash (read: broken skin), or worse, they can even cause chapped skin.
Red, angry skin is something no child should have to contend with, and I've noticed a lot of baby wipes clean well, but leave skin dry.
And that raw skin turns a simple task like diaper changing into a fight – but you can easily avoid it.
So, I've tested different homemade organic formulas for baby wipes – and developed a recipe that's effective for my family without being harsh.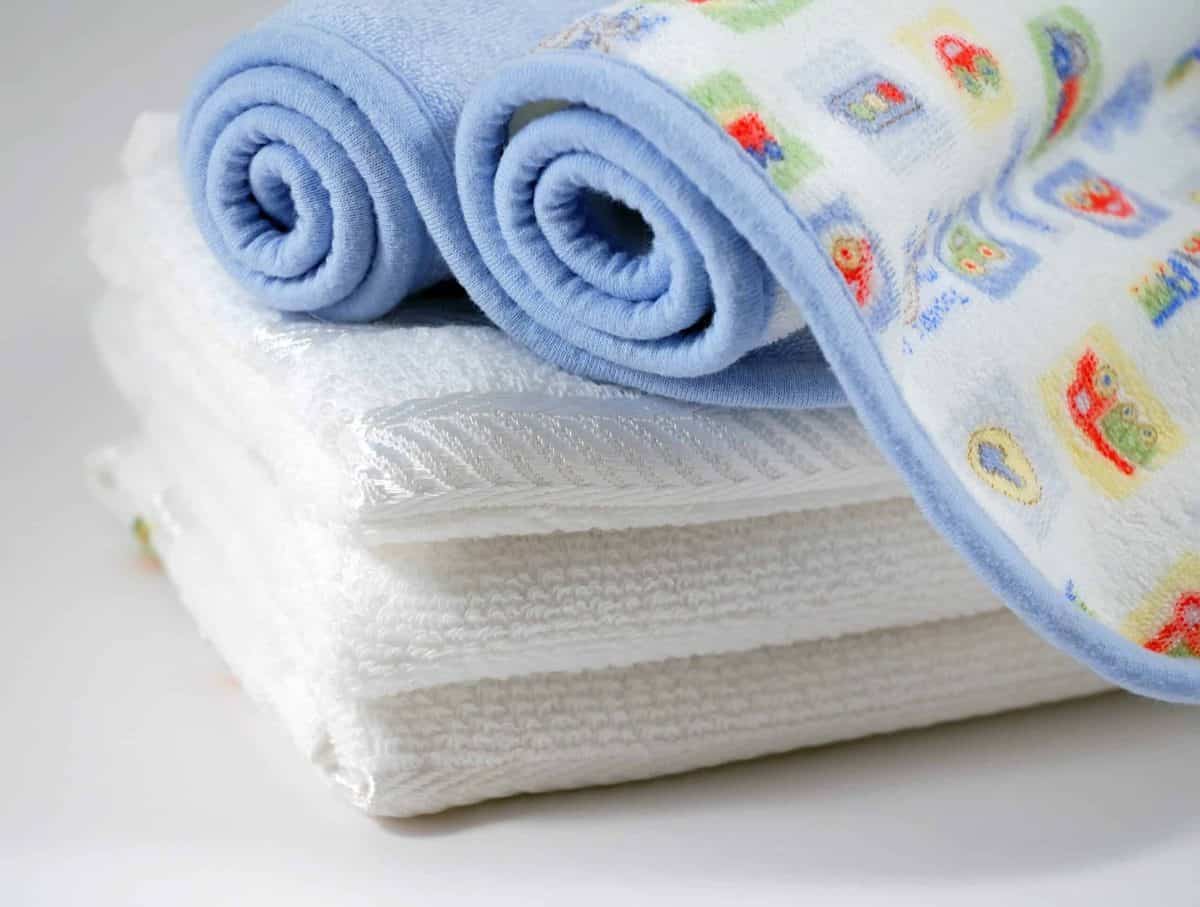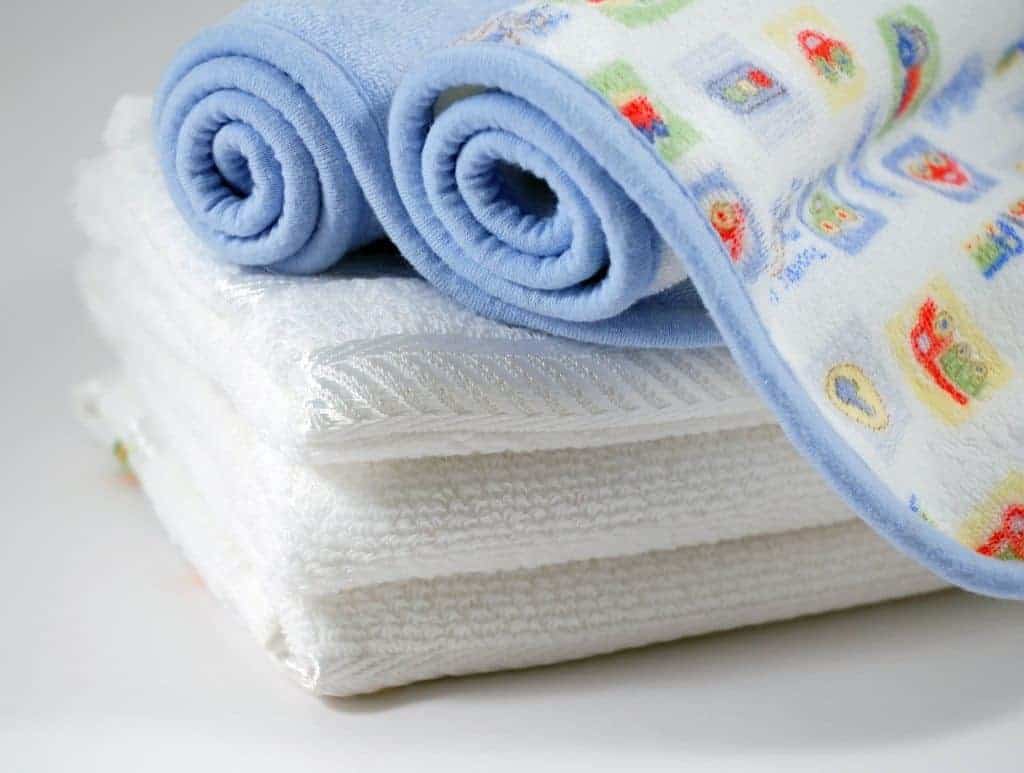 My recipe for organic, natural baby wipes contains 2 ingredients (and one optional one).
My personal experience is we're left with clean but moisturized skin. And all the ingredients are organic.
And that's something worth trying.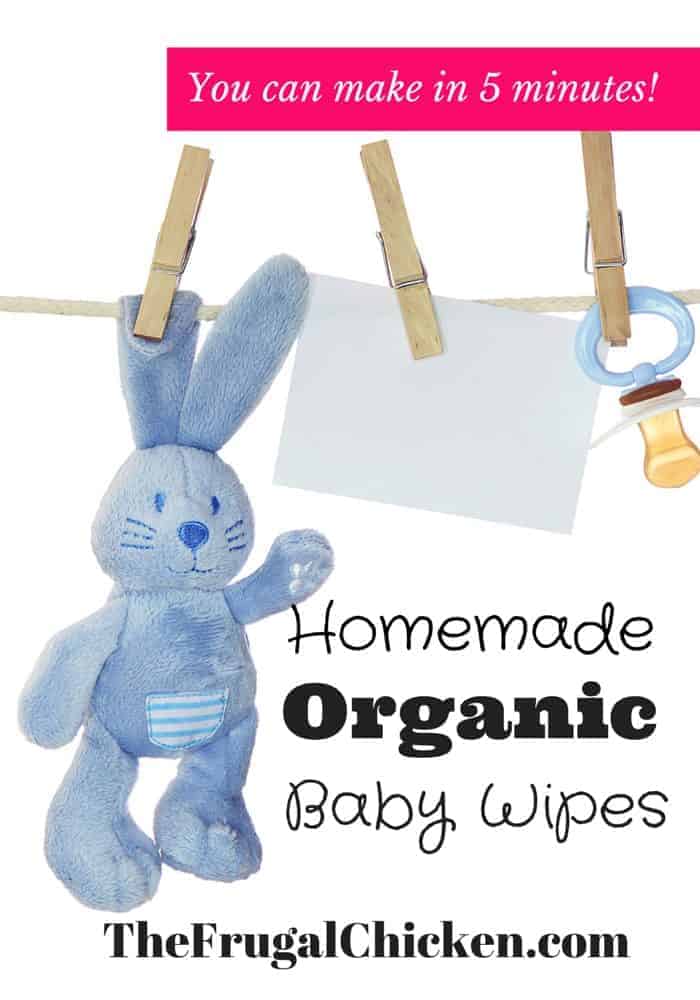 1. Ingredients
For this recipe, I use the following:
1.5 cups of water
1 tablespoon organic witch hazel
1 teaspoon avocado oil (optional, but recommended)
Essential oils (optional, see my note below)
Organic cotton reusable wipes (or 2 ply paper towels if you want disposable wipes)
Container for your wipes
Here's all the ingredients and where you can buy them:
The organic witch hazel is known as being great for skin, but did you know it's reported to help with diaper rash?
I've personally noticed after using organic witch hazel on myself (like in my natural fly repellent recipe, which is also kid-safe), my skin is softer.
Although the avocado oil is optional, I recommend it because avocado oil contains phytosterols, which might help repair your baby's skin, and at a minimum, the oil will provide a natural barrier against wetness.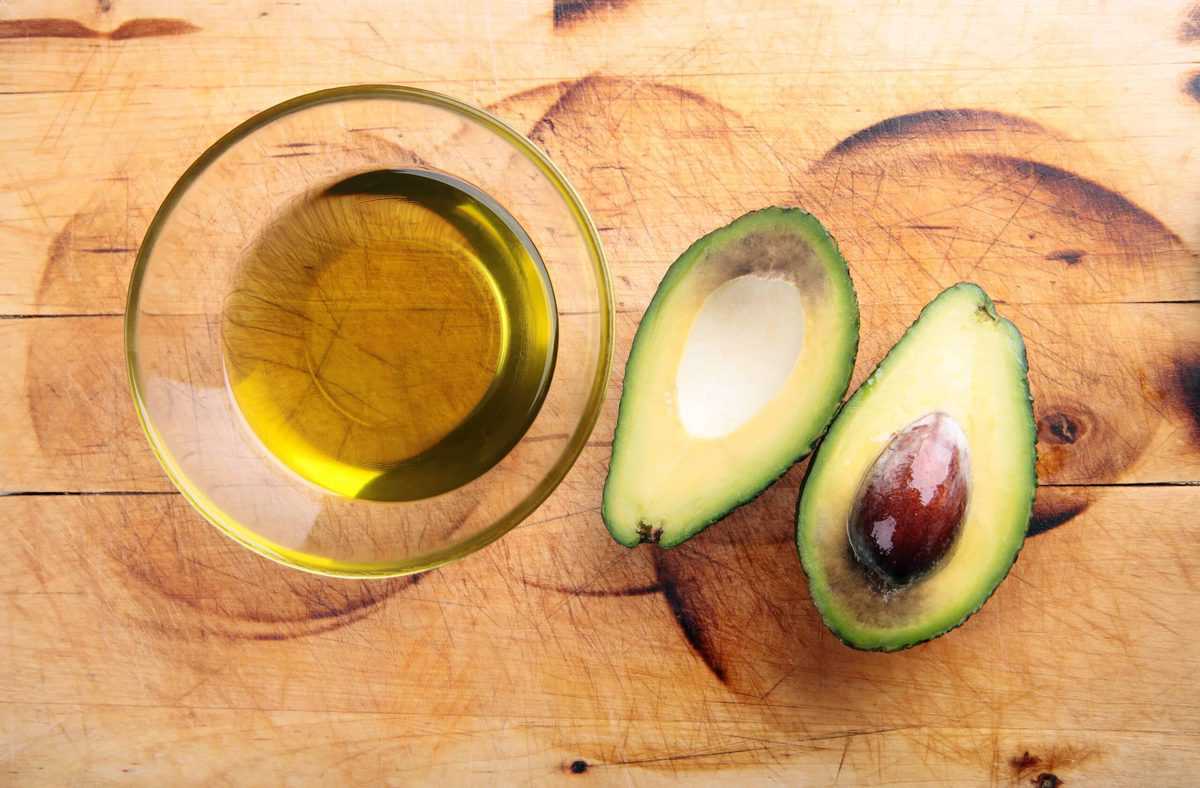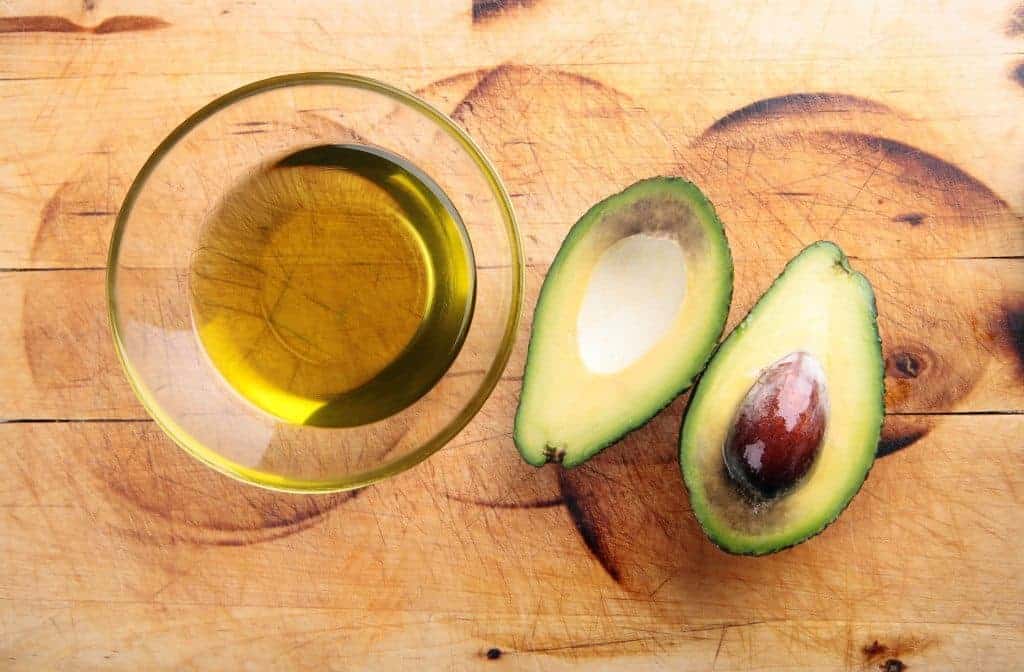 2. How to make organic, natural baby wipes
1. Pour the water into a non-reactive pot and bring just to a boil (but not a rolling boil). When the bubbles appear, remove the water from the heat.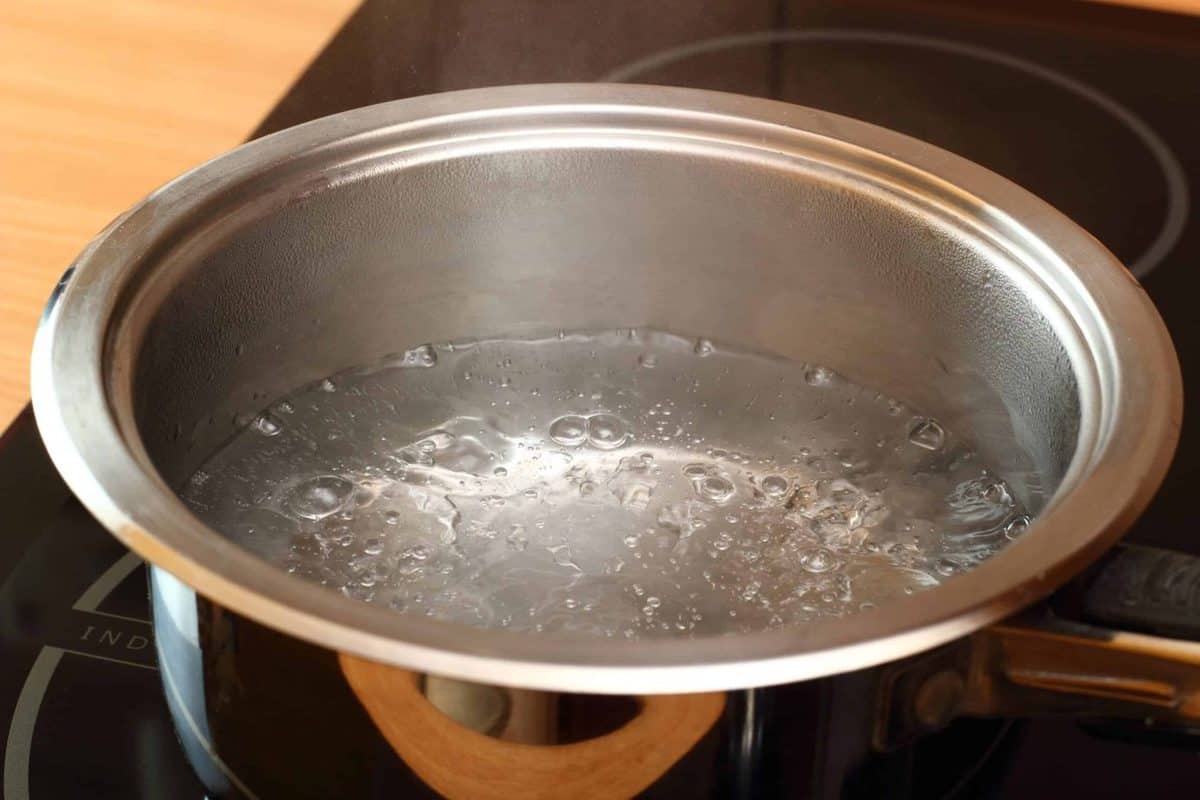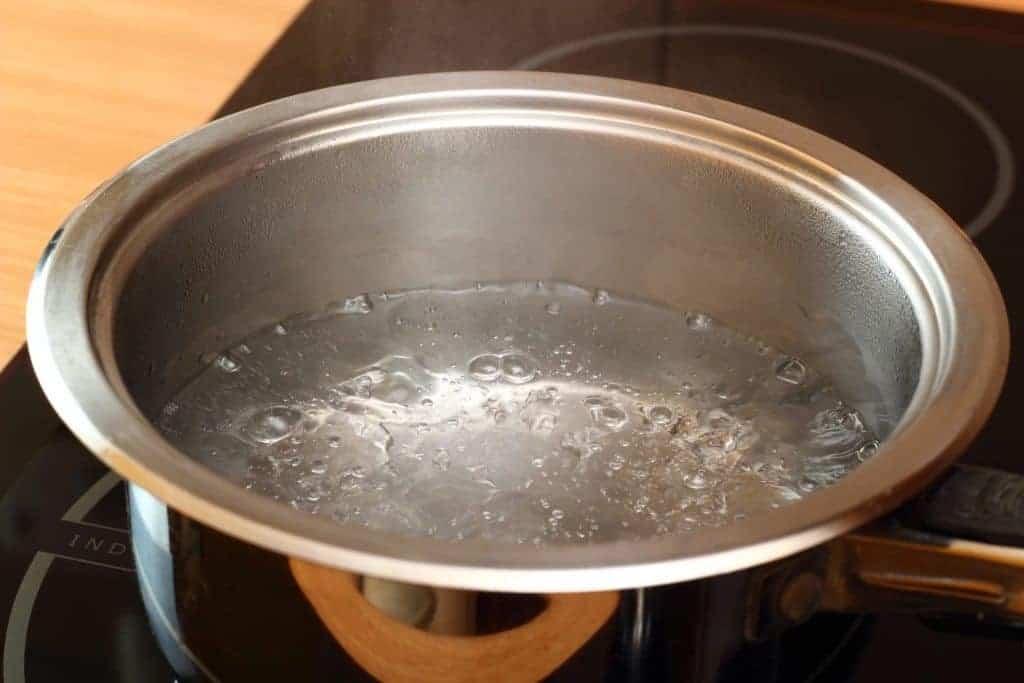 2. Allow the water to cool, then add the witch hazel
3. If using avocado oil, add and use a whisk to combine ingredients
4. If using organic cotton for reusable wipes, cut them to an appropriate size (like 6″ by 6″) or customize them to your container. (If you're creating disposable wipes, do the same).
5. Pour your solution onto the wipes, and close the container. Swish it around a few times to make sure the wipes are saturated.
6. Store the wipes in the container for use.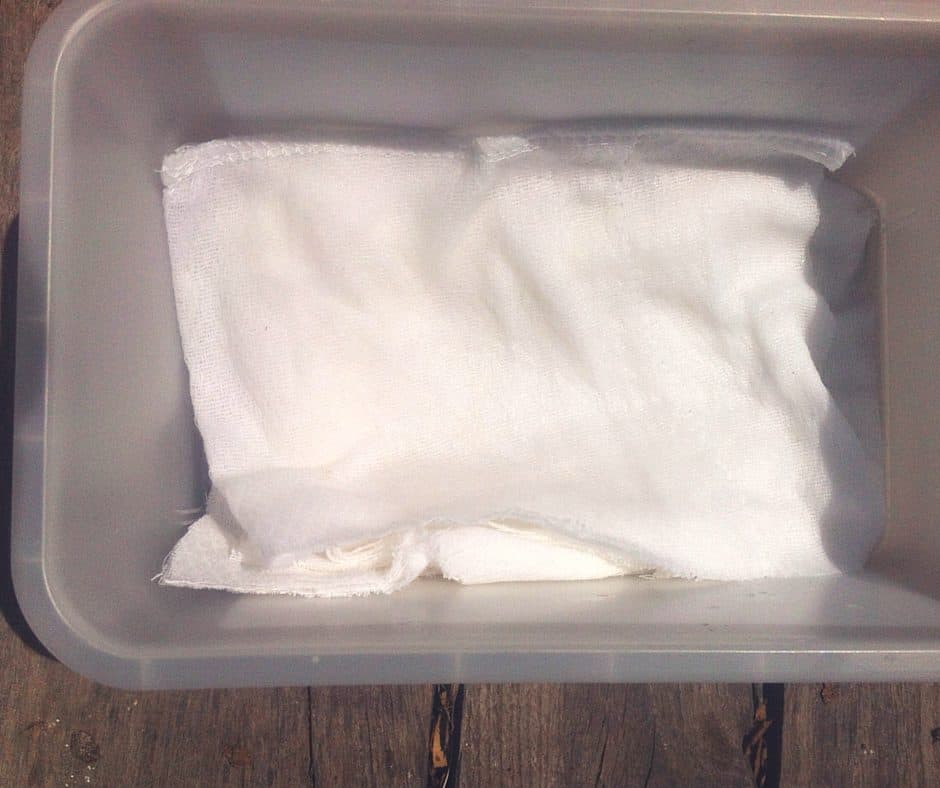 3. Options for wipes
For reusable baby wipes, I've found success using cut up cloth diapers (see below). Tea towels will also work.
When I used cloth diapers, I was able to get 6 wipes from a diaper.
Old receiving blankets would work also.
I would shy away from using towels – they're too bulky and will soak up too much of the solution.
4. Why bother?
I don't think I really need to tell this crowd why it's a good idea to formulate your own natural skin care products, but here's reasons why organic, natural baby wipes might fit into your lifestyle:
Control over ingredients
The ingredients in these wipes are simple – they're organic, from natural resources, and civilizations have been using them for thousands of years successfully.
You know what the ingredients are, where they came from, how their grown – and you have the peace of mind of knowing and all natural product is going on your children's body.
It's cheaper
While it's a little bit more of an expense to start using natural ingredients, a bottle of witch hazel and avocado oil will last you a while – and since baby wipes are an ongoing expense, you can save a bundle by making your own.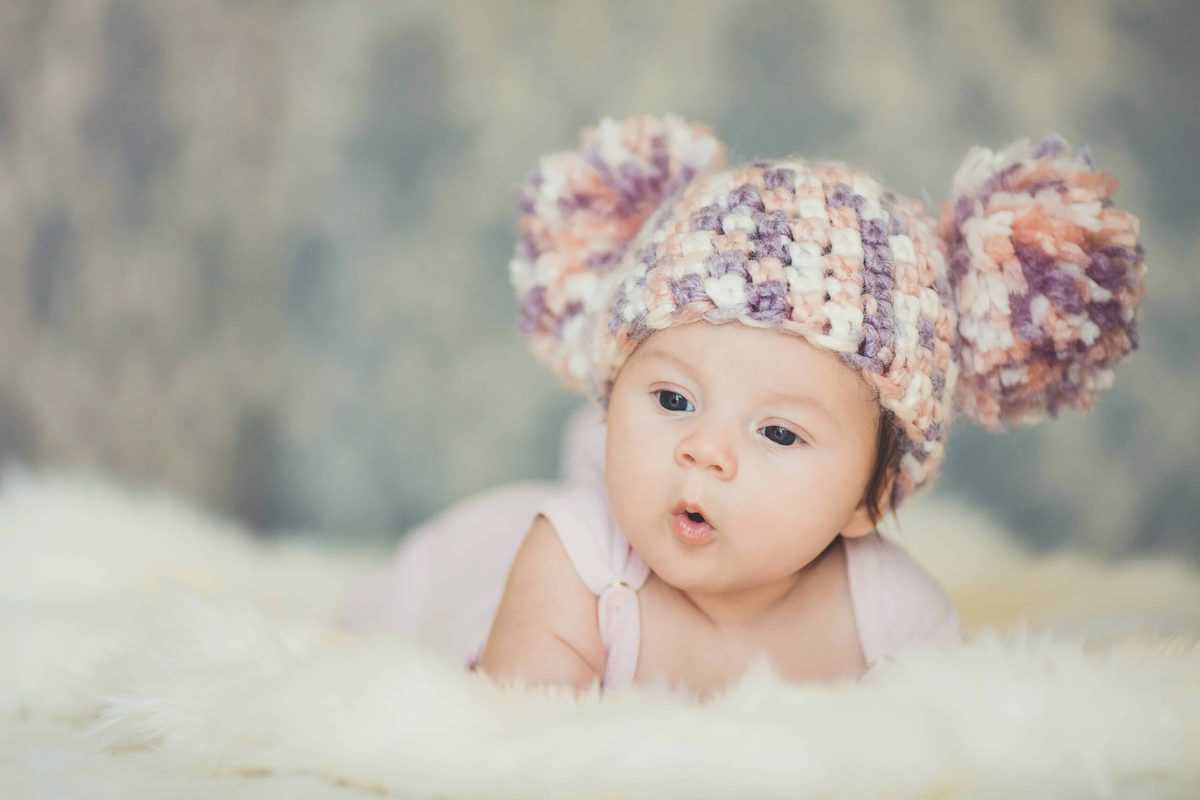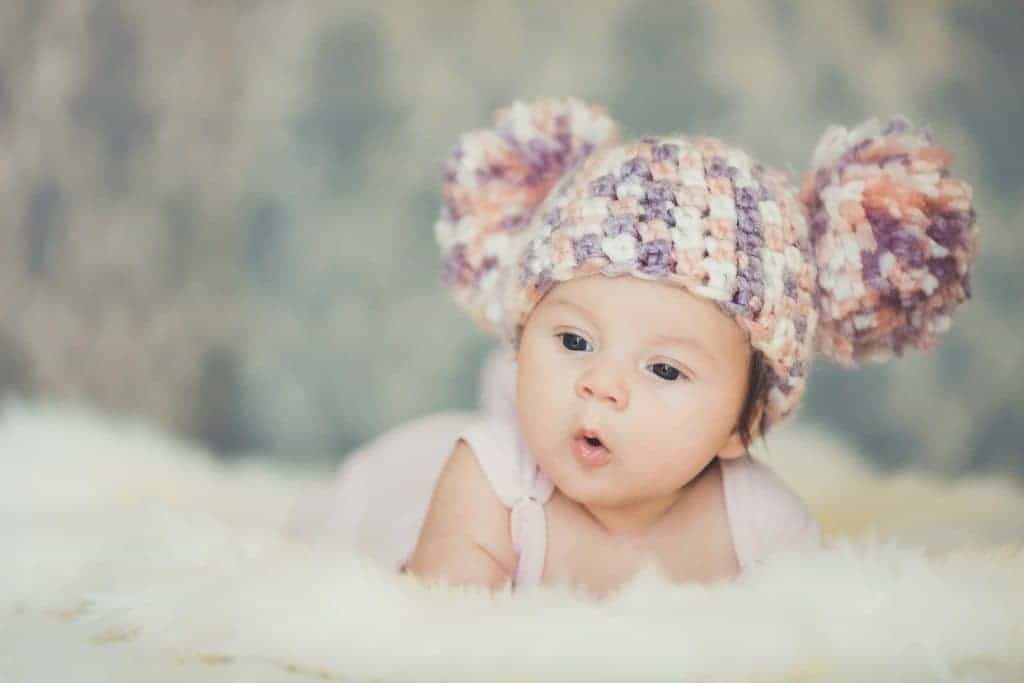 Some notes:
You might have to play with the recipe a little bit to ensure you have enough of the mixture for the amount of wipes you want to create.
Unfortunately, it's hard to give an exact amount of wipes this recipe will produce because everyone has a different idea of how wet a wipe should be, and the amount of the mixture absorbed is different whether you're using cotton wipes or disposable ones.
With this recipe, I'm able to get one cup of the solution, which includes the avocado oil.
While I recommend using the avocado oil, it doesn't mix well with the water and witch hazel – which is great, because it won't dissolve, but it can look unattractive. I personally don't have a problem with it.
A note about essential oils
If you want to include natural essential oils in this recipe, I recommend only a few drops. I'm a fan of lavender and frankincense – both are great.
You can, of course, use which ever ones you want, although I would steer clear of harsher ones such as oregano and peppermint.
Maat van Uitert is a backyard chicken and sustainable living expert. She is also the author of Chickens: Naturally Raising A Sustainable Flock, which was a best seller in it's Amazon category. Maat has been featured on NBC, CBS, AOL Finance, Community Chickens, the Huffington Post, Chickens magazine, Backyard Poultry, and Countryside Magazine. She lives on her farm in Southeast Missouri with her husband, two children, and about a million chickens and ducks. You can follow Maat on Facebook here and Instagram here.