Getting started with gardening this year? Feeling overwhelmed? (Or just want to get it right the first time?) You need help in choosing the right organic gardening supplies.
You can choose to grow organic for life and you can start today.
With the right tools, gardening becomes easy, enjoyable, and successful. Let's do a quick rundown of the most basic organic farming supplies you need to have.
Basic Organic Gardening Supplies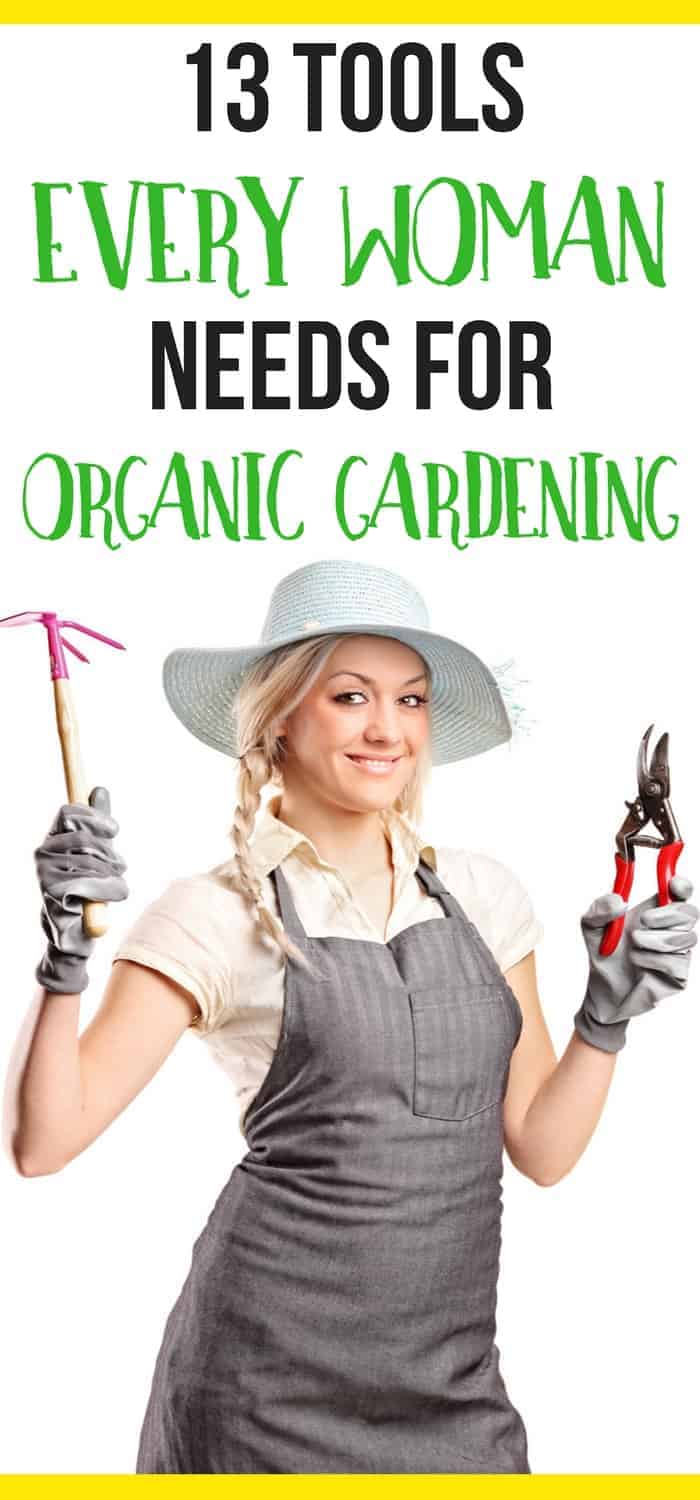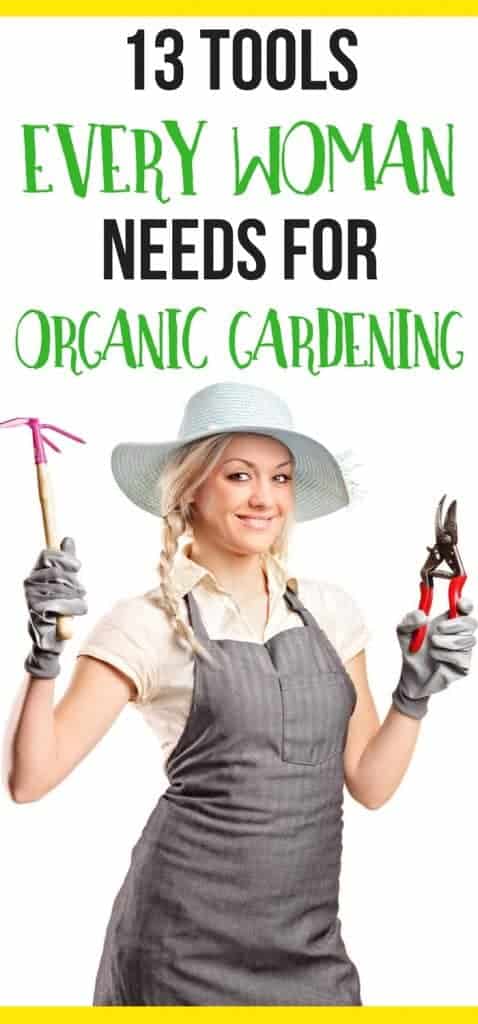 Classic Organic Gardening Tools
In planning every garden, you need to have the basic supplies to be able to fill your pots, till the soil, and maintain the growth of your crops.
Must have gear includes tillers, rakes, hoes (not that kind…the kind that help dig out naughty weeds that have sprung up where they shouldn't).
When looking for rakes and hoes, be sure they're the right height for you. I've purchased some supplies in the past that were too short; I ended up hunching over. Not fun.
Apparel
You don't want to get sunburned trying to grow fresh tomatoes or bummed because your toes are soaking wet, do you?
Essential organic gardening supplies include a hat and waterproof boots. Muck boots are great to keep your socks from getting soaked, and a hat will not only provide shade for your eyes, it'll also catch sweat and keep you cooler when the temperature rises.
Gloves are another organic gardening supplies must-have. After a while, you'll start to get blisters. Definitely not fun!
Any gloves you buy should be comfortable to wear and not rub you anywhere. These are your protection against cuts, blisters, prickers, and sunburns.
Pots & Other Containers
Some crops need a little extra time or babying before they can be transplanted. Pots are one of those organic gardening supplies you should always have on hand.
If you plan to grow herbs, then putting them in pots is a good idea; you can put them out when the weather is better (a lot of herbs are heat-loving) and bring them inside so you can still enjoy them when the weather turns cool again.
Starter Mixes
Starter mixes are part of the organic gardening supplies you need for seed starting. The nutrients support healthy seedling growth, and the right starter mix can make or break you.
You can also make your own starter mix (there's a great recipe in my book, Organic By Choice: The (Secret) Rebel's Guide To Backyard Gardening.)
Heat Mats
Successful gardening starts with successful germination. Any kind of vegetable seed will only take root when the soil temperature remains within that particular plant's requirement. Some will need more warmth and in such cases, you should use a seedling heat mat.
Compost
If you want to grow organic for life, you need to fertilize your soil. The easiest and least expensive (and pretty much the best) way to do that is with compost.
It's one of those must-have supplies, and you can either buy compost from a reliable supplier who you trust or make your own.
Row covers
As your organic garden grows, you need to provide extra care for your seedlings, especially in the early spring when your plants deal with a lot of temperature and weather changes. The plants are also at risk of being destroyed by pesky insects and animals.
Row covers will protect them, keep pests at bay, and overall are one of the best tools you can use to protect your babies from harsh conditions. Look for supplies from brands that feature UV resistant material with screened ventilation.
Netting
Nets act as temporary fences to protect your plants from thieving pests and other destructive elements. Deer or rabbits, for example, might try to snack on your young, tender, vegetable plants.
Netting will keep them away and snacking on something else. Keep calm and protect thy plants!
Twine
Garden twine help keep things under control in your garden, particularly tomato plants, if you plant to stake them (I didn't do that last year trying to save a buck on cages. Very bad idea – my garden was a mess of tomato vines come August). Hemp twine is a good, all-natural twine.
Burlap
Something else to keep on hand, that most people overlook, is burlap. It can be used to wrap your plants (VERY handy if you need a quick row cover when the temperature suddenly drops), protect and screen your plants from harmful pests, prevent soil erosion, germinate seeds (great for lettuce and carrot seeds), among other ideas.
It is inexpensive and biodegradable, perfect to lay in your garden bed anytime.
Organic Insect Sprays
— And sprayers, of course. Experts say that what you spray and how you spray it creates a big difference in the outcome of your garden. Insecticides and herbicides should come from safe and natural ingredients. Look for high-quality garden sprays for better performance and good results.
You can learn how to make your own organic insect sprays in my book, Organic By Choice: The (Secret) Rebel's Guide To Backyard Gardening.
Moisture Meter
Nothing is worse than either overwatering or underwatering your plants. These risks can be avoided with supplies like a moisture meter. It is one of the powerful gardening tools that measure the water in plants at the root level.
This list should give you the perfect head start in growing your first garden. The next you can do is to look for brand-specific organic gardening supplies that will match your expectations and budget. If you have other great gardening tools and tips that you can share, we encourage you to share them to help fellow gardeners to start going organic today!
Maat van Uitert is a backyard chicken and sustainable living expert. She is also the author of Chickens: Naturally Raising A Sustainable Flock, which was a best seller in it's Amazon category. Maat has been featured on NBC, CBS, AOL Finance, Community Chickens, the Huffington Post, Chickens magazine, Backyard Poultry, and Countryside Magazine. She lives on her farm in Southeast Missouri with her husband, two children, and about a million chickens and ducks. You can follow Maat on Facebook here and Instagram here.