Table of Contents (Quickly Jump To Information)
I started making lavender syrup because I got bored with regular sugar syrup and I wanted a new way to use essential oils in my life.
You can diffuse oils, use them on your skin, or consume them – and lavender syrup takes cuisine to the next level.
It takes less than 10 minutes to make, and you likely have all the ingredients at home.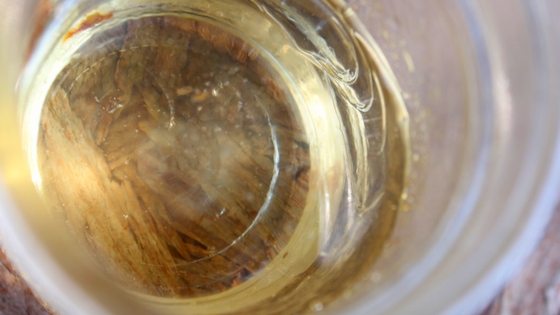 You can use lavender syrup in lemonade (just replace some of the sugar for equal parts syrup) for a refreshing floral flavor and on ice cream or other desserts (I've never tried it, but it might be interesting in baklava).
It's also a great way to get the benefits of lavender essential oil! Lavender essential oil is great for healthy skin and for relaxing.
Be sure you only use therapeutic grade oil – I've done a lot of research and this is the brand I recommend and that I personally use.
Please don't buy oil off Amazon, because you can't be sure the oil will be pure. I always buy direct from the manufacturer, which is why I recommend this brand.
Trust me when I say that this will probably be the easiest thing you do all day, and the recipe is so simple, you'll never forget it (and you'll always have a go-to recipe to impress company).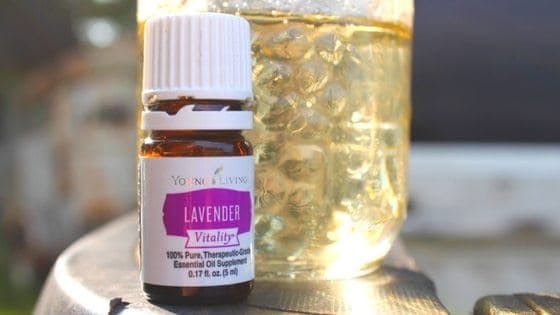 Making Lavender Syrup
Ingredients
1 cup sugar
1 cup water
1 drop lavender essential oil
In a small sauce pan, combine the water and sugar. Heat until the sugar is dissolved. Remove from heat and cool for 1 minute, then add 1 drop lavender essential oil. You can play with the strength of the lavender flavoring but I've found that more than 1 drop is a bit overwhelming.
If you find 1 drop of oil overwhelming, then dip a toothpick in the oil and swirl the toothpick in the syrup. You'll still get the flavor of lavender.
You can also try other essential oils; lavender pairs well with orange and lemon. Just use 1 drop each. Use in any recipe that includes sugar and that you want flavored with lavender.
If you're staying away from processed sugars, use 1/2 cup organic honey instead of 1 cup of sugar. The taste will be different, but still super yummy.
Maat van Uitert is a backyard chicken and sustainable living expert. She is also the author of Chickens: Naturally Raising A Sustainable Flock, which was a best seller in it's Amazon category. Maat has been featured on NBC, CBS, AOL Finance, Community Chickens, the Huffington Post, Chickens magazine, Backyard Poultry, and Countryside Magazine. She lives on her farm in Southeast Missouri with her husband, two children, and about a million chickens and ducks. You can follow Maat on Facebook here and Instagram here.