Here on the farm, winter is the best time to start some of our larger building projects.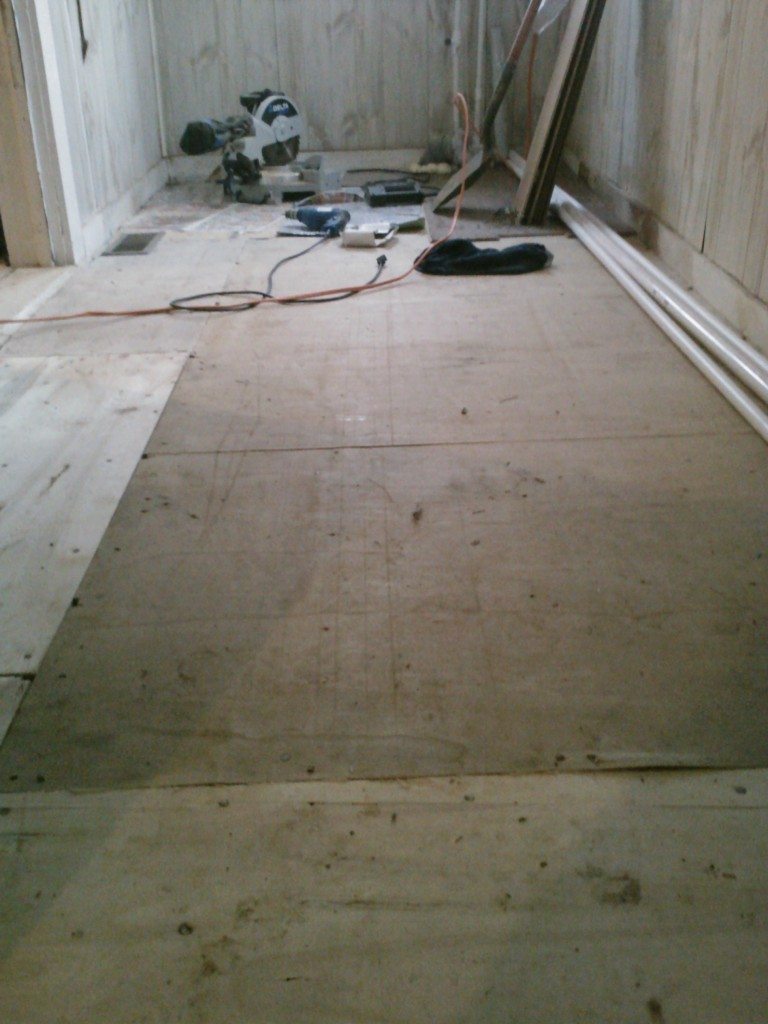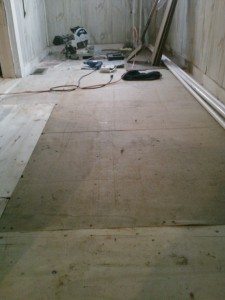 It's also when we focus on indoor projects. When we bought this homestead, to say the house was a mess as an understatement. The kitchen floors from the 1950's badly needed updating, and newspapers accrued from the 1940's through present day were stacked in the attic.
There was no shower, just an old iron-cast tub that clearly hadn't been cleaned in years, and ancient plumbing that only allowed a trickle of water. The washer and dryer were kept in the bathroom. Everything was D-I-R-T-Y! The barns weren't any better, having been neglected for years, filled with ancient corn cobs and fertilizer bags from the 1950's. (The roof is in great condition, though!)
So, what's a girl to do when there are projects galore and little money for improvements?
Pallets, my friend.
We're lucky – there's a factory about 30 minutes away that gives away pallets, and a lot of the wood is high quality. From these pallets, we've been able to redo sub-flooring, build horse stalls, a pig pen, raised beds, and a chicken coop, among other projects.
Pallets are our #1 go-to source when we need to complete a project.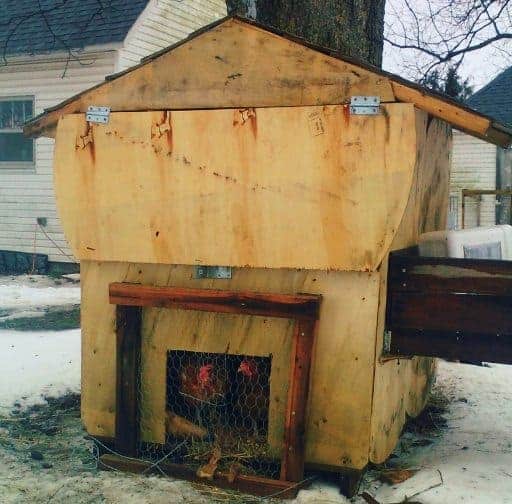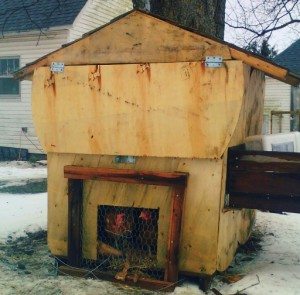 In most cases, we disassemble the pallets using a crowbar and a hammer. We stack the wood by size, and use a miscellaneous pile for any odd-sized pieces so we can quickly identify which boards will work for our project and how much we have. It makes the work seamless, and we're not starting projects if we can't finish them. We hold onto every piece of wood, no matter how useless it seems (unless it's super broken) because even the oddest piece has come in handy.
We use a table saw, a miter saw, and a circular saw, among other tools to cut the wood so it's the perfect fit. We acquired these tools by bartering with a friend of ours who admired one of my husband's extra race cars (that my husband also bartered for). (Remember 3 of my frugal rockstar secrets? #3, baby!)
We do have to buy screws and nails (I highly recommend screws over nails. You WILL make mistakes, or you'll want to reuse wood for a different project, and you'll save yourself a lot of time, hassle, and broken boards if you use screws).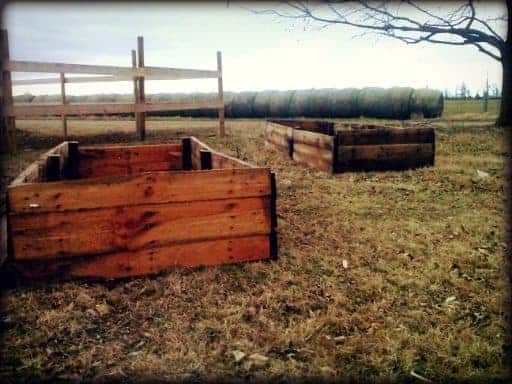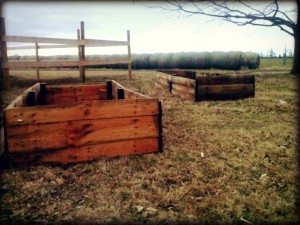 Be sure to buy the correct length screws. When I built my raised beds, the screws were too short. When we moved them, they fell apart. Lesson learned.
Learn from my mistake. Repeating work stinks.
After only a few months, we have a lot to show for our efforts, and it's satisfying knowing we're caring for our animals and improving our home at the same time.
How do you use pallets at your home?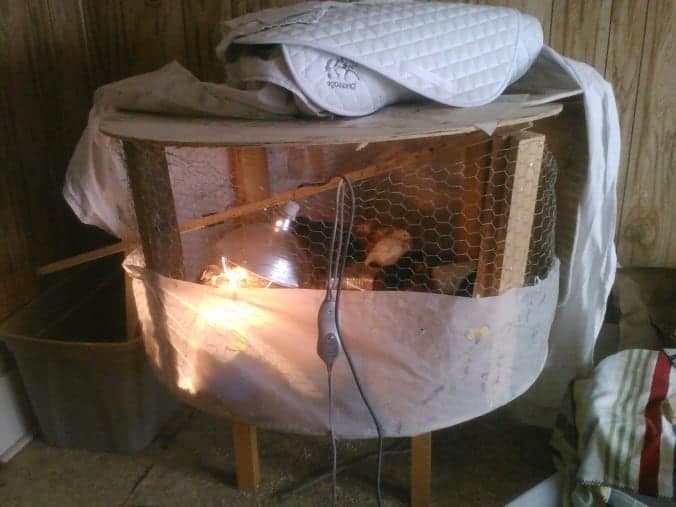 I participated in The Sunday Social blog hop and Simple Saturdays Blog Hop!
Maat van Uitert is a backyard chicken and sustainable living expert. She is also the author of Chickens: Naturally Raising A Sustainable Flock, which was a best seller in it's Amazon category. Maat has been featured on NBC, CBS, AOL Finance, Community Chickens, the Huffington Post, Chickens magazine, Backyard Poultry, and Countryside Magazine. She lives on her farm in Southeast Missouri with her husband, two children, and about a million chickens and ducks. You can follow Maat on Facebook here and Instagram here.