Can y'all believe it's back to school season already? I can't believe that kids are starting to go back to school and that fall is almost here!
One thing that I've always noticed especially as school gets started again is that it can be SO HARD to find healthy snacks to feed your kids. They always come home starving and honestly they normally want junk food! And whether you're a working parent or a stay at home parent it can be stressful to try and think of healthy snacks your kids will actually like.
So let me help you out. Here's my list of some of my favorite after school snacks that are simple and healthy!
Apples and Peanut Butter
This one is a classic. I'm a huge fan of apples dipped in peanut butter and you kids definitely will be too! I prefer to use all natural peanut butter like the one below because it has only one ingredient! Peanuts! If your kids have peanut allergies you can try out sun butter! It's made with sunflower seeds so it's a great alternative if there are any nut allergies in your home!
Homemade Popsicles
I love homemade popsicles! They are SO GOOD! I love to make them with fresh or frozen fruit and yogurt. Two of my favorite recipes are these pineapple popsicles and these berry popsicles. They only take five minutes to make and they're a great healthy snack for your kids!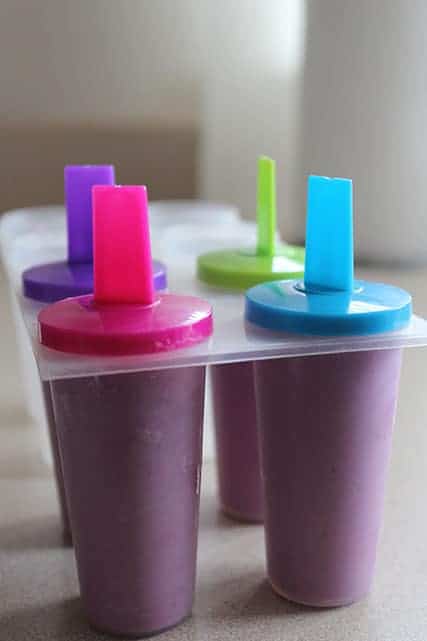 Homemade Goldfish
Yummy! Who doesn't love goldfish? Especially when they're homemade with ingredients you can trust. Check out this recipe for some homemade goldfish right here! They're a great snack and your kids will love helping you make them!
Veggies and Hummus
This is definitely one of my favorite snacks and it's so easy to make! All you need to do is chop up some veggies and let your kids dip them in hummus. You can buy hummus here or you can make your own! Hummus is super simple to make (this recipe takes less than 5 minutes!) and your kids will love it!
https://www.instagram.com/p/Bl8HbFvHpSj/?tagged=veggiesandhummus
Cucumber Cups
How fun are these cucumber cups! They're super yummy and packed full of nutrients and the filling is made with eggs! This recipe is a great way to feed your kids a healthy snack and use up all of your extra eggs! Check out the recipe here!
https://www.instagram.com/p/BkiBVj3ACr6/?taken-by=superhealthykids
Homemade Granola Bars
Granola bars are the perfect snack for after school, especially when they're homemade. This recipe is quick and easy and they're no bake!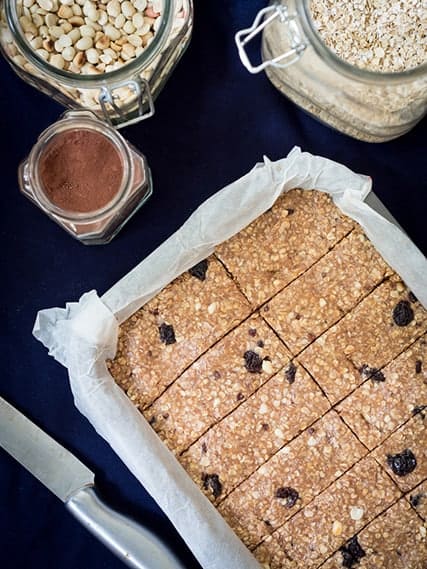 Greek Yogurt Covered Fruit
I love this idea! It's a super simple snack and it will taste so good! All you have to do is dip the fruit of your choice in Greek Yogurt and freeze them for 15-30 minutes! It's a quick and easy snack you can make for your kids!
https://www.instagram.com/p/Bm34mCInTNS/?tagged=afterschoolsnack
Baked Sweet Potato Chips
I'll admit it, I love chips! They're one of my favorite snacks, but they're definitely not a healthy snack choice. Which is why I love this recipe for baked sweet potato chips! These will only take about 10-15 minutes of prep time and then you just let them cook in the oven for a couple of hours! Simple!
Get the recipe here: Baked Sweet Potato Chips
https://www.instagram.com/p/Bmuk1JDHCfs/?tagged=sweetpotatochips
Egg Snowmen
I LOVE THIS! I know it's not winter yet (I'm already counting down the days until Christmas!) but I love these adorable egg snowmen! It's a great way to use up those extra eggs you might have and your kids will love the creative and fun snack!
https://www.instagram.com/p/_cbHLHDqYQ/?tagged=eggsnowmen
Banana Pancakes
Ok so sometimes your kids come home starving and want more than just a simple snack. That's where these yummy 3 ingredient banana pancakes come in handy! You just need bananas, eggs, and baking powder and then you have a super quick and easy snack for your kids!
Get the recipe here: 3 Ingredient Banana Pancakes
https://www.instagram.com/p/Bm4zBBUnyRT/?tagged=bananapancakes
What healthy snacks do your kids love? Tell me what snacks are your go to for after school in the comments below!
Maat van Uitert is a backyard chicken and sustainable living expert. She is also the author of Chickens: Naturally Raising A Sustainable Flock, which was a best seller in it's Amazon category. Maat has been featured on NBC, CBS, AOL Finance, Community Chickens, the Huffington Post, Chickens magazine, Backyard Poultry, and Countryside Magazine. She lives on her farm in Southeast Missouri with her husband, two children, and about a million chickens and ducks. You can follow Maat on Facebook here and Instagram here.