Table of Contents (Quickly Jump To Information)
Go west, young homesteader to find free land for a homestead. Or East. Or North. Or South.
While the US government doesn't give away free land for a homestead any more, there are states and cities that do give away free land to encourage declining economies and to encourage population growth.
I've done some research for you, and found a number of locales that offer free land.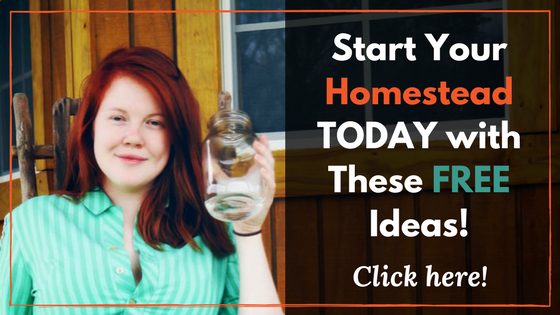 (Want to check out more land opportunities? I can help! Check out my resource, Homestead On! here.)
As you read this, remember that you can homestead anywhere, even in Brooklyn, NY, so don't be discouraged by some of the locations.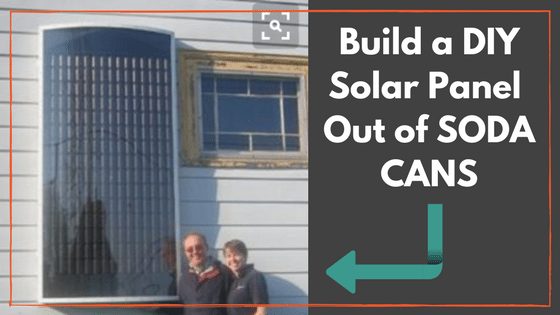 These plots of land are free for those who qualify, and some come with restrictions or covenants.
READ NEXT: HOW TO START HOMESTEADING WITH NO MONEY
If you are willing to make some concessions on your homestead, there's a lot of opportunities out there!
If you're looking to purchase inexpensive land for a homestead, there's an alternative at the end of this article.
If you can handle the very cold winters, there's a free lot up for grabs in New Richland, MN that might make a perfect homestead.
In New Richland, you must build your homestead within 1 year, and you will be assessed the costs to develop the land with streets, curb, gutter, water and sewer.
There are additional requirements, and the city of New Richland encourages you to contact them directly.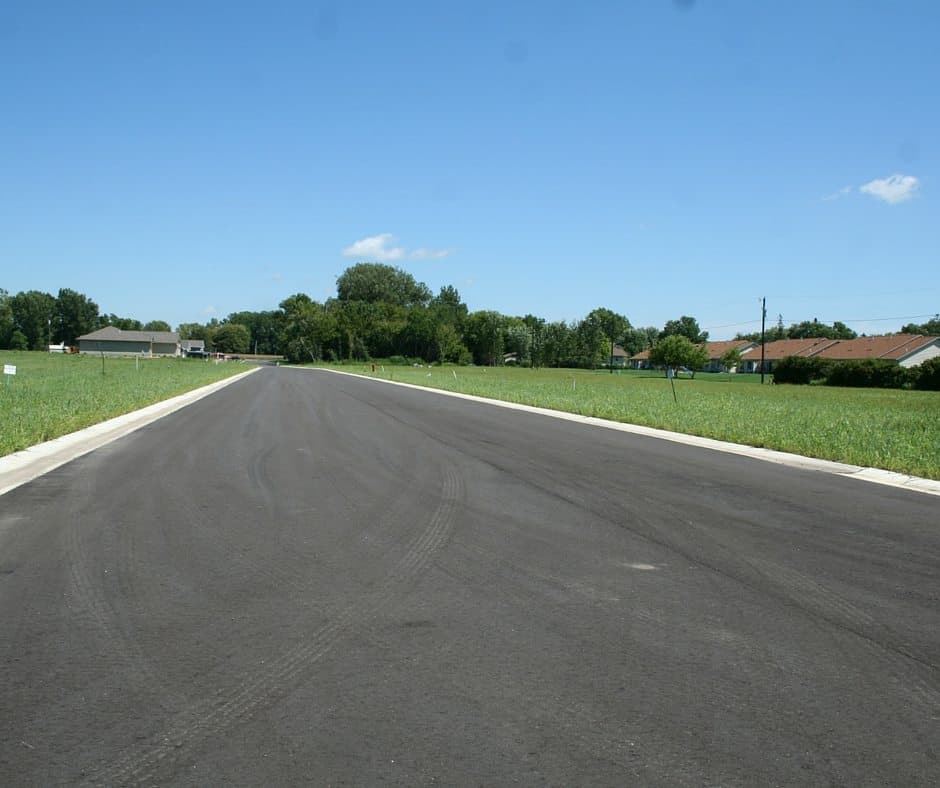 Mankato, KS
In Mankato, KS you can qualify for free land for a homestead as long as you meet the minimum requirements.
Mankato is a city of around 900 people in a county that has a population of around 3000 people, and the major industries in the area is agriculture, health care, and outdoor hunting and fishing.
There are currently 20 free lots available in this Kansas town (current as of 4/17/18), and there are no assessments against the lots at this time.
You will have to have your homestead completed within 2 years, and your home will need to be a minimum of 1200 sq. ft.
You can contact the City of Mankato at 785-378-3141 for additional requirements.

UPDATE: As of 4/17/18, the City of Mankato does not allow livestock such as goats and chickens in their town limits. However, you can still homestead by finding local farms that sell goat milk and free range organic eggs, and preserve them by making cheese and preserving eggs in lime water – you might even be able to barter for those goods.
The city administrator did not mention any limitations against gardening so you can likely still grow as many fruits and vegetables as your plot allows and can your harvest or preserve your vegetables and herbs in another way.
Marne, Iowa
In Marne, Iowa, there's 3 lots of land left for homesteaders that meet their requirements. You must build a house that's at least 1200 square feet, and your house must be completed within 18 months of acquiring the lot.
If you want chickens or goats, though, this one's not for you – they strictly forbid livestock of any kind. They don't restrict gardens, however.
View the details and additional requirements here.
READ NEXT: 40 HOMESTEADING SKILLS YOU CAN LEARN BY VIDEO TODAY
Marquette, Kansas
The town of Marquette in Kansas has several free lots available for a homestead.
Marquette is known for its family-oriented, small town community.
If you're selected to have a free lot, you will be expected to build a home on the land, and become a permanent member of the community.
If your free plot of land doesn't have room for a garden, don't worry: the town has established and fully supports community gardens!
It's rare to find a town so actively involved in community gardens, making this small Kansas town really stand out.
Curtis, Nebraska
If Kansas isn't your thing, Curtis, NE boasts 2 separate subdivisions with free plots available to would-be residents who qualify and build their homestead within a specified period of time.
Although their website doesn't have much information about the free land up for grabs, you can view plenty of photos and contact the town at rollnhills@nebnet.net for more information.
Lincoln, Kansas
Lincoln has 3500 residents and no serious crime.
Lot sizes vary between 12,000 square feet to 36,000 square feet (that's almost an acre), and all lots qualify for their 10 year tax rebate program.
Keep in mind, too, you cannot keep livestock on your property, so gardens only.
Looking for inexpensive land?
Free is great, but what if you want to move to a more exotic locale or object to restrictions on your land?
The great state of Alaska routinely offers land for sale.
READ NEXT: 4 HOMESTEADING PODCASTS YOUR FAMILY NEEDS TO HEAR
You can make a sealed bid on an Alaskan homestead (there's one going on right now!!), join a remote cabin stake drawing where you can homestead, or buy land over the counter.
While these plots aren't free, there are less restrictions and requirements once you do own the land.
You will probably be able to have livestock, and there are fewer (if any) building requirements.
Plus, you might get to look at this all day: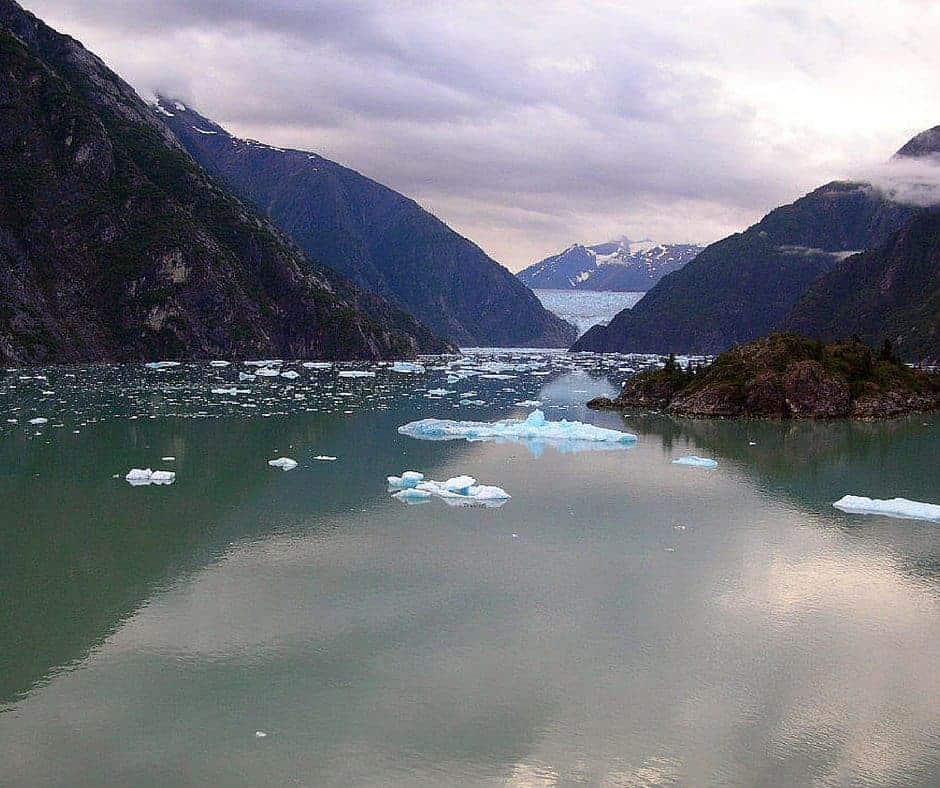 Pretty awesome, right? Now go forth, homesteader. A lifetime of growing tomatoes and tending fruit trees awaits.
I'd love to hear from you!
Where would you like to start a homestead?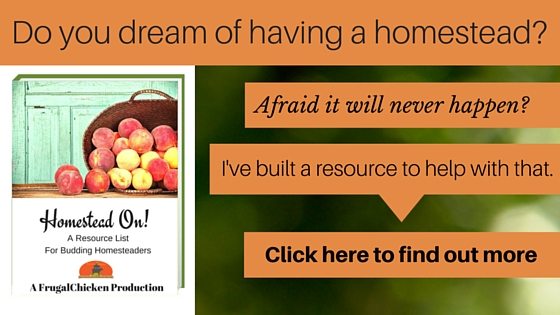 Help me improve this resource by taking my homesteader's survey (only 2 questions!)!
https://plus.google.com/+MaatvanUitert/posts/f3LHM1E7zNh
Maat van Uitert is a backyard chicken and sustainable living expert. She is also the author of Chickens: Naturally Raising A Sustainable Flock, which was a best seller in it's Amazon category. Maat has been featured on NBC, CBS, AOL Finance, Community Chickens, the Huffington Post, Chickens magazine, Backyard Poultry, and Countryside Magazine. She lives on her farm in Southeast Missouri with her husband, two children, and about a million chickens and ducks. You can follow Maat on Facebook here and Instagram here.