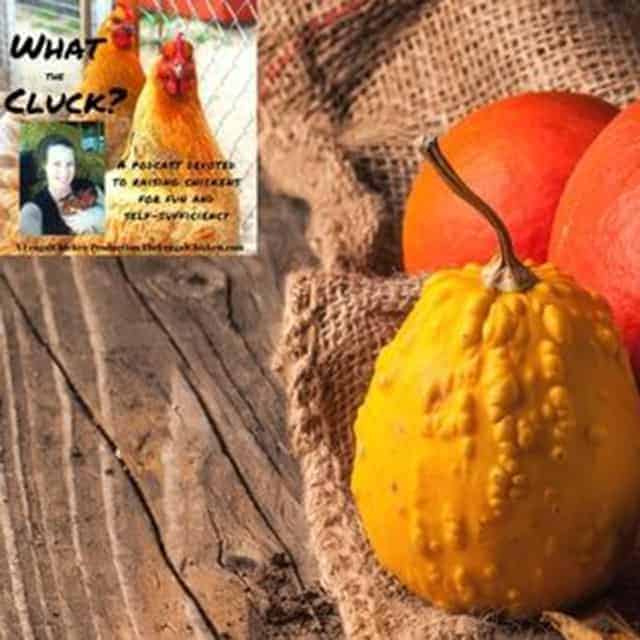 T'is the season for pumpkins…but do you know why they're so healthy for chickens?
Do you know how to safely feed them? How about how to get them for next to nothing?
Well, get ready and get on the edge of your seat, because you're about to discover just how beneficial pumpkin can be to your coop AND your wallet this season.
In this podcast, you'll learn:
Why pumpkins are a great addition to your flock's diet (but why they shouldn't REPLACE their diet)

How to safely feed pumpkin so your flock gets the most benefit

Where to find pumpkins for free and how to ask for them

My recipe for a fall spray to help keep your coop clean and smelling fresh
Links we discuss:
These are the essential oils I use