One frequent question I get is about feeding a flock of chickens that are different ages.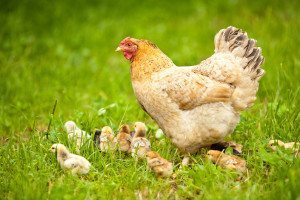 It can be confusing since chicks have different requirements than laying hens.
On our farm, we keep chicks and laying hens separate because both are precious commodities. The hens produce eggs, but the chicks will be our future egg layers (and they're oh so adorable).
We want to make sure every chickens has exactly what she needs.
But not everyone has that option – and it can be confusing to know what's best to feed in a flock of mixed ages.
In fact, it's such a common question for chicken owners that I'm not the only blog that gets queried.
I was recently tapped by feed manufacturer Manna Pro for an answer – so I wrote an article for their Hearty Homestead blog.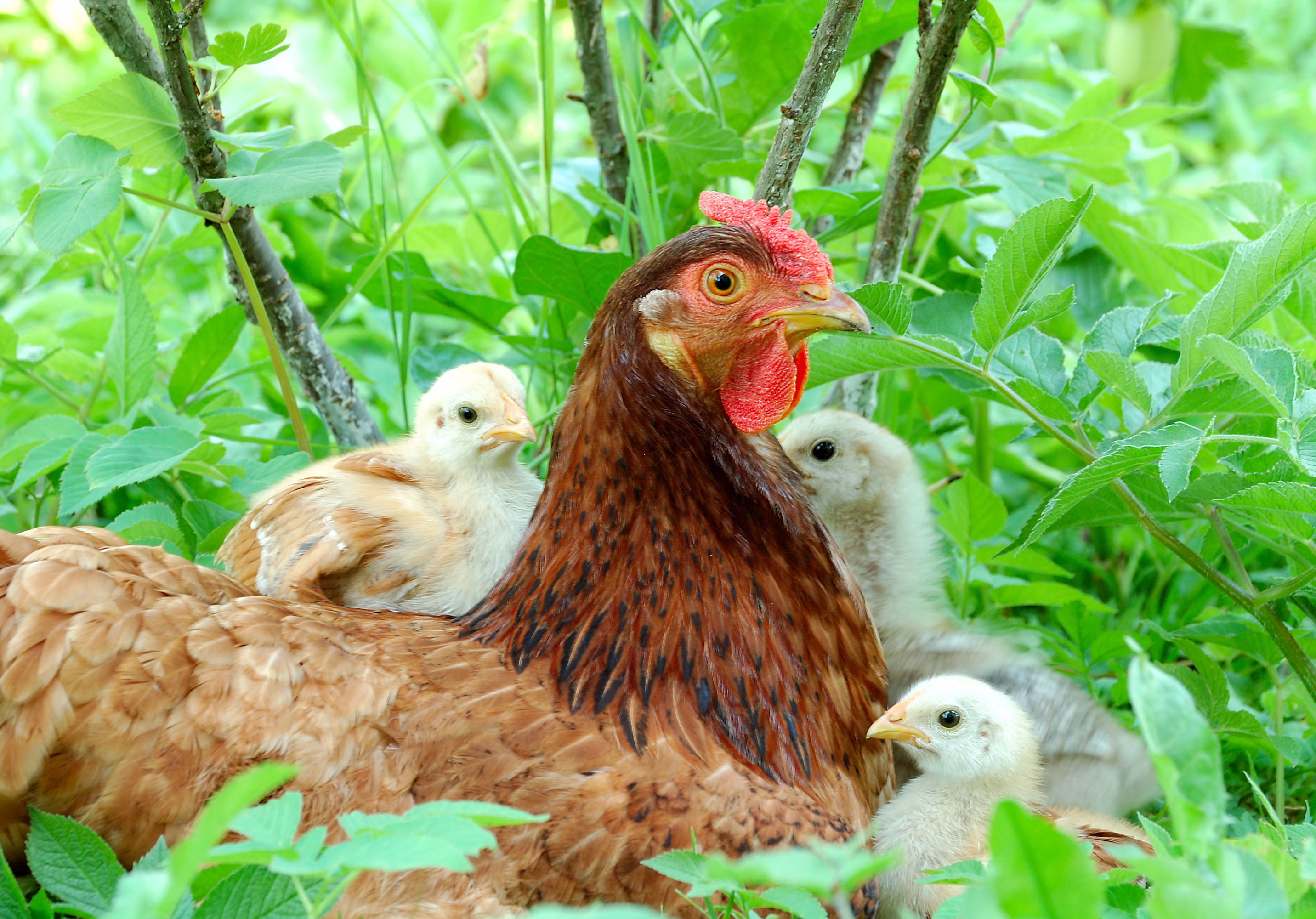 If you're going to keep your whole flock in the same coop, it's important to provide the basic nutritional needs of everyone, from chick to laying hen.
Since chicks require a 18 – 20% feed, but hens require a layer feed (which has extra calcium), and growing pullets require a third feed altogether, it can get confusing.
For the answer, you can read my entire article on Manna Pro's Hearty Homestead blog!
Be sure to check out my free guide, Chicken Nutrition: A Step-By-Step System To Feeding Your Hen From Chick To Layer! Get Instant Access!
Maat van Uitert is a backyard chicken and sustainable living expert. She is also the author of Chickens: Naturally Raising A Sustainable Flock, which was a best seller in it's Amazon category. Maat has been featured on NBC, CBS, AOL Finance, Community Chickens, the Huffington Post, Chickens magazine, Backyard Poultry, and Countryside Magazine. She lives on her farm in Southeast Missouri with her husband, two children, and about a million chickens and ducks. You can follow Maat on Facebook here and Instagram here.