Don't let the mini size fool you! Orange Cherry Olive Oil Cakes are bursting with fresh citrus flavor and the tang of dried cherries. Olive oil makes the texture moist and tender. These little cakes are the perfect size for gifting, but you will want to save a few for yourself!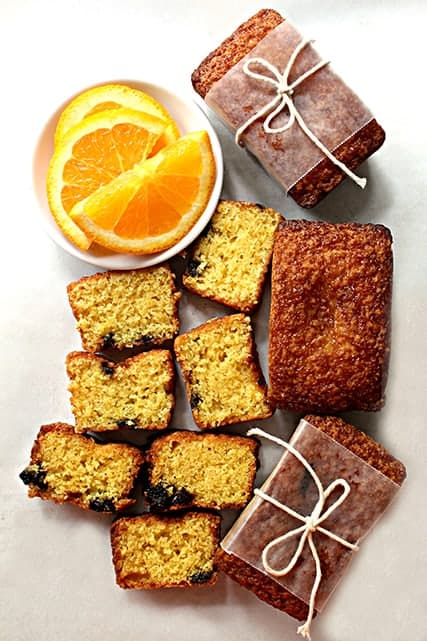 Hi, I'm Wendy from The Monday Box here to share another Read-and-Bake recipe. This series links children's picture books and baking. The books are a fun way to connect with the children in your life and the baked goods make everyone smile regardless of age!
This month's featured book is "You Can Do It Sam" by Amy Hest. Delightful, brightly colored illustrations and a simple text tell the story of Sam baking cherry cakes with his mom.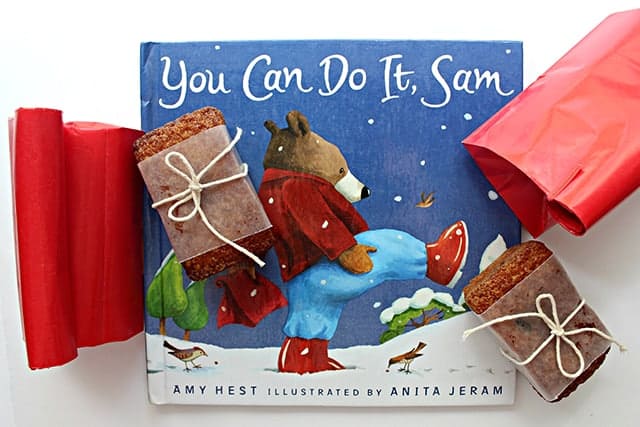 Sam is especially excited about these particular cakes because, once packaged in their cheery, red bags, the cakes will be shared as a surprise for his sleeping neighbors.
As they drive from door to door, Sam's mom encourages him to make each cake delivery, ensuring him that, "You can do it, Sam!"
Sam is pleased to find that he is quite capable of delivering the cakes! He is also pleased to find that at the end of the deliveries, there are two cakes left; one for his mom and one for him!
This story teaches about building self-confidence and the joy of sharing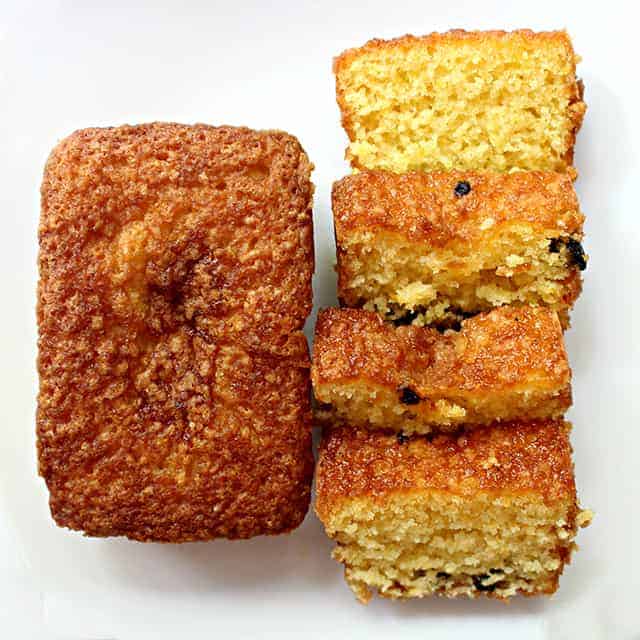 Fabulous Orange Cherry Olive Oil Cakes are dotted with chopped dried cherries just like the cherries that Sam and his mom used in their cakes. For this light, fluffy batter, the dried cherries are chopped and tossed with a teaspoon of flour to help keep the cherries from all sinking to the bottom of the loaves while baking.
I don't know if Sam's mom knows about olive oil cake, but she should! Olive oil produces cakes that are light, fluffy, and incredibly moist. For this cake, you can use any light or extra light olive oil, which don't add any flavor to the cake.
If you happen to have an orange infused olive oil, that's even better. Though orange zest and juice bring plenty of citrus flavor to the cake, orange infused olive oil adds just a touch more.
This recipe is written for an electric mixer, however, the batter is so easy to mix, the ingredients can easily be combined with a wooden spoon or spatula in a mixing bowl if you prefer.
Orange Cherry Olive Oil Cakes, baked in a mini loaf pan, produces 8 little cakes (3 ¼"x 2 ½") for sharing and snacking. The cakes stay deliciously moist for up to 5 days.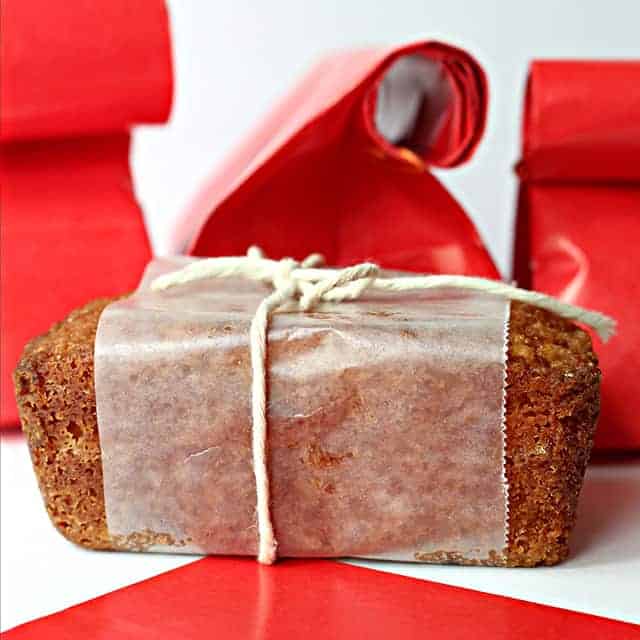 To encourage confidence and sharing in your own little one, red paper party favor bags, just like Sam uses, are readily available online at Amazon.com and at party supply stores, like Party City. Wrap your cakes in plastic wrap or wax paper, then pop one or two in a bag for gifting.
Don't forget to save a few Orange Cherry Olive Oil Cakes to enjoy for yourself!
Other Monday Box recipes that would work well with "You Can Do It Sam"
If you like this recipe, be sure to check out my other Read-and-Bake recipes here on Pampered Chicken Mama and many more care package recipes on The Monday Box.
Orange Cherry Olive Oil Cakes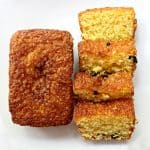 Adapted from "American Cake" by Anne Byrn
Makes 8 mini loaves (3.25" x 2.5")
1 1/2 cups all-purpose flour
1 1/2 cups granulated sugar
1 teaspoon baking powder
1/4 teaspoon baking soda
Pinch of salt
2 large eggs
2/3 cup orange juice*** (see warm weather shipping notes)
2 teaspoons grated orange zest*** (see warm weather shipping notes)
2/3 cup light olive oil or orange infused olive oil
1/2 cup dried cherries, chopped and tossed with 1 teaspoon flour to coat
To prepare the mini loaf pan, grease and flour the short sides of each loaf mold. Cut a strip of parchment paper to line the bottom and long sides of each mold. The parchment strip should extend above each mold to use as handles when removing the loaves from the pan.

Preheat the oven to 375°F.

In the bowl of an electric mixer, combine the flour, sugar, baking powder, baking soda, and salt.

Mix in the eggs, orange juice, orange zest, and olive oil until combined.

Fold in the chopped dried cherries.

Place ½ cup of the batter into each of the mini loaf cavities in the prepared pan.

Bake for about 20 minutes, until the tops are deep golden brown and a toothpick inserted in the center of a loaf comes out clean.

Allow the loaves to cool completely in the pan (about 20 minutes).

To remove the cakes from the pan, lift up using the parchment paper strip overhang as handles. If the loaf doesn't come up easily, use a knife between the short ends of the loaf and the pan to loosen, then lift.

Store in an airtight container at room temperature for up to 5 days.
***Warm Weather Shipping Notes: Orange juice and zest may not travel well in warm weather. If shipping these cakes in warm weather substitute 2/3 cup water and 2 teaspoons natural orange flavoring.
Maat van Uitert is a backyard chicken and sustainable living expert. She is also the author of Chickens: Naturally Raising A Sustainable Flock, which was a best seller in it's Amazon category. Maat has been featured on NBC, CBS, AOL Finance, Community Chickens, the Huffington Post, Chickens magazine, Backyard Poultry, and Countryside Magazine. She lives on her farm in Southeast Missouri with her husband, two children, and about a million chickens and ducks. You can follow Maat on Facebook here and Instagram here.