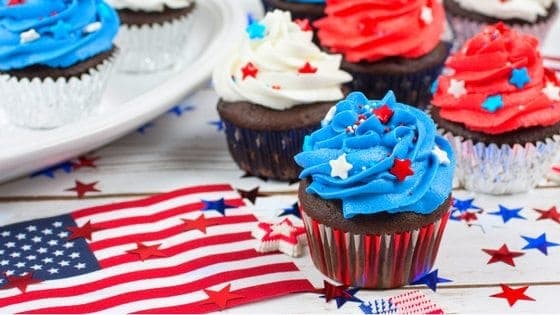 4th Of July is almost here…and you're probably looking for all-natural, organic solutions to cookout staples!
It's really easy to slip during this patriotic holiday, but this article will keep you on track. This is a collection of over 50 recipes for desserts, fruit salads, appetizers, and snacks that you can alter with all-natural, organic ingredients.
Particularly with the 4th of July, we want our food to be red, white, and blue….which means dying our food with potentially questionable dyes.
If you order them now, they will be at your home before you get busy preparing food for a star-spangled cookout.
Where appropriate, I've also provided links where you can buy all-natural, organic, and non-GMO ingredients.
50+ Recipes For the 4th of July
Cheesecakes
Red White Blue Cheesecake Salad 
Red White Blue Cheesecake Salad 
Red White Blue Cheesecake Bites 
Cheesecake Stuffed Strawberries
No Bake Red White Blue Cheesecake 
Red White Blue Cheesecake Strawberries 
Popsicles
Red White Blue Frozen Banana Pops 
Where To Buy Organic Coconut Water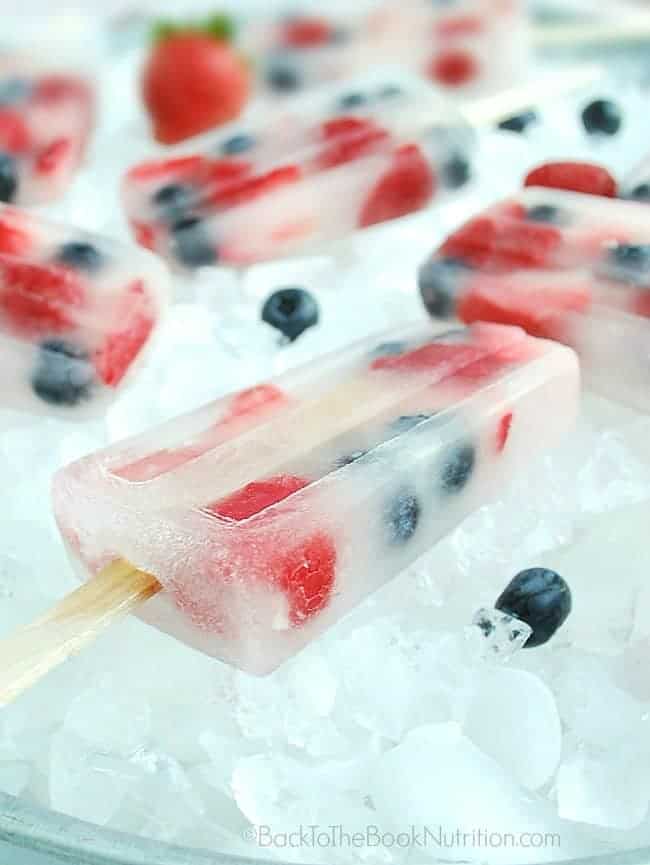 Desserts
Patriotic Strawberry Shortcake Kabobs
American Flag Marshmallow Pops
White Chocolate Strawberry Trifle
Red White Blue Cookie Dough Dip
Red White Blue White Chocolate Covered Strawberries
Red White Blue No Churn Ice Cream

Cookies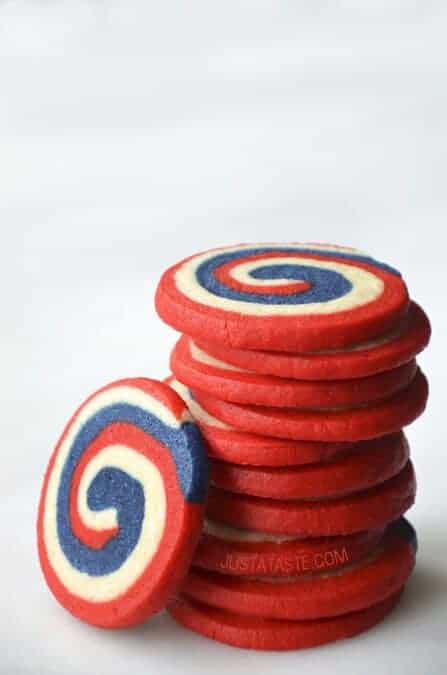 Fireworks Red White Blue Cookies
Where To Buy All Natural Sprinkles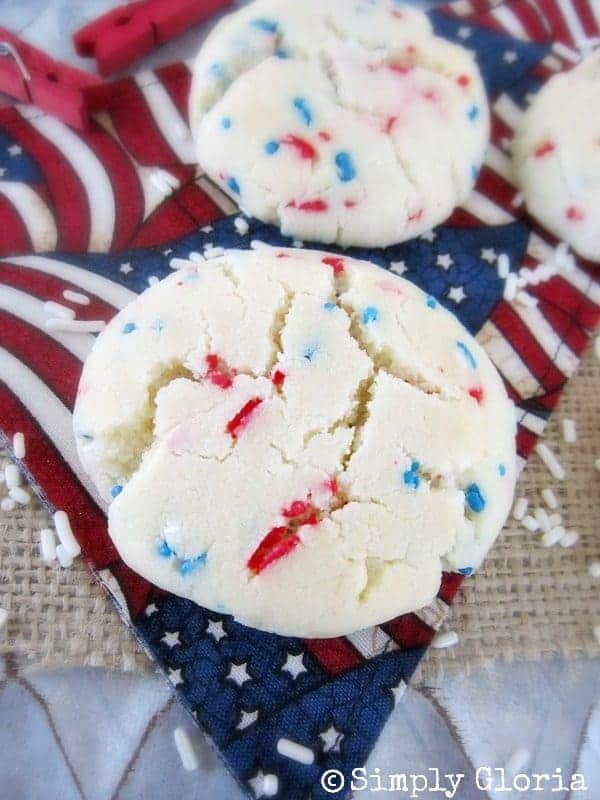 Red White Blue Chocolate Cookies
Salads
Red White Blue Patriotic Salad
Blueberry, Strawberry, & Jicama Salad
Watermelon Feta Blueberry Salad 
Appetizers
Watermelon Blueberry Fruit Sparklers
Pizza
Snacks
Where To Buy Non-GMO Gluten-Free Pretzels
Red White Blue Patriotic Popcorn
Red White Blue Patriotic Popcorn