Ok, I get it. You have no idea what to get your mom or mother-in-law for Mother's Day. It's tough. I know.
While there are tons of expensive, fancy gift ideas all across the web, here at the farm I like to keep things pretty simple.
So all of these gardening themed Mother's Day gifts are exactly what I want my family to get for me.
DIY Garden Kneeler and Seat
So this first gift might be one of my favorites. It's a DIY garden kneeler and seat that's super easy to make.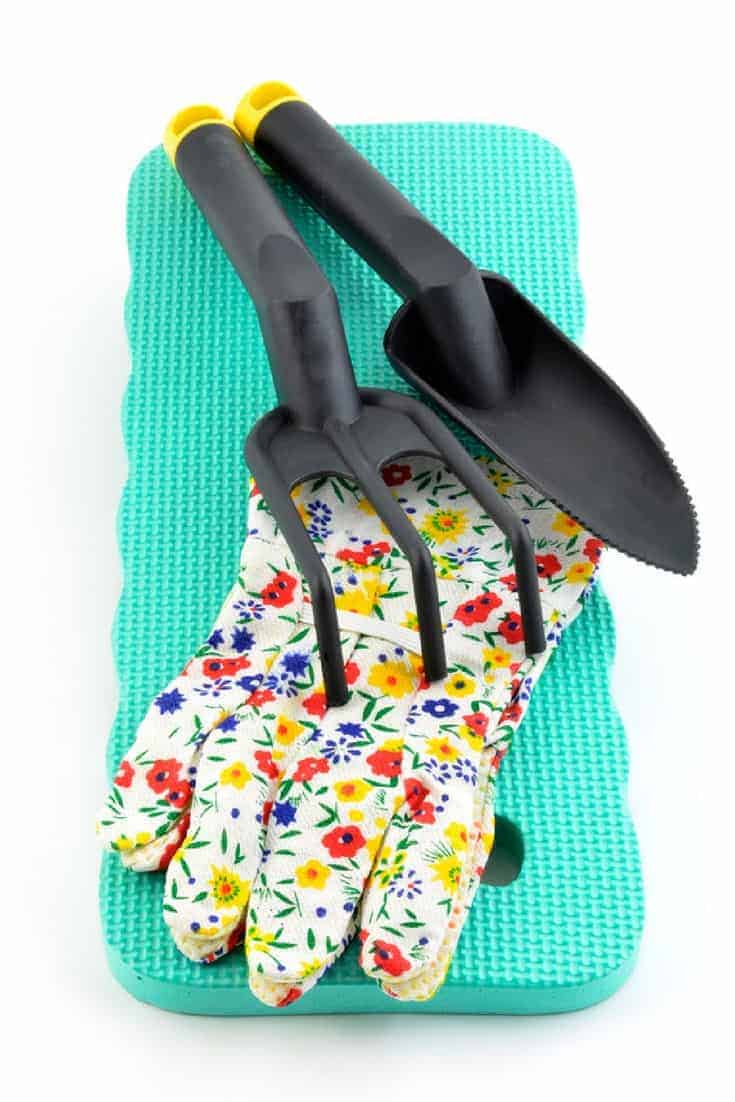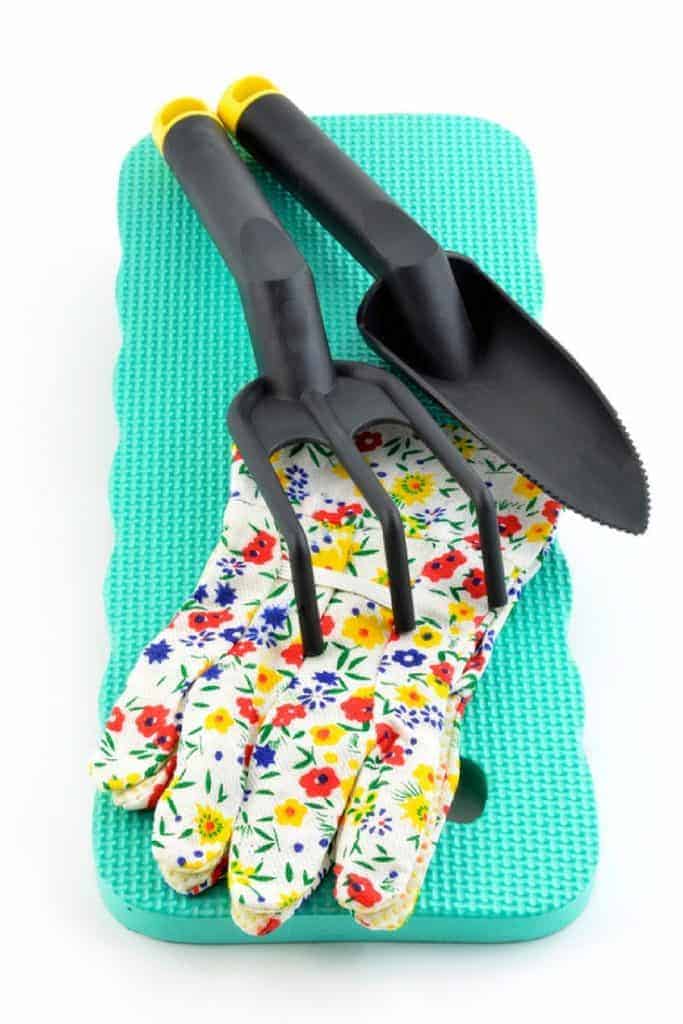 It saves your knees when you are kneeling down in the garden, and it can also be flipped over to become a bench when you're ready for a rest. This gift is multipurpose and I'm pretty sure any mom would love it!
All you need is one 1 x 10 in board that is 24 inches long and 4, 12 inch long smaller boards for the legs. You attach the legs to the 1×10 in board and then you have your bench!
Add a piece of foam covered in a pretty fabric to your bench and you're good to go! For more detailed instructions go to this link
Or if you aren't into making things yourself, here's where you can buy one. I love that it has pouches on the side for you to store tools!
Gardening Gloves with Fingertip Claws
Ok, ok! So these do look a little bit silly, but think of the benefits!
The "claws" on the end of the gloves are meant to help you dig into the dirt easier to get out those pesky weeds with deep roots!
Also, let's talk about getting dirt out from underneath your fingernails. It's the WORST.
These would make a perfect gift for a mom who loves gardening, but doesn't want to ruin her perfect manicure. Plus she'll definitely get a good laugh when she opens up these fun gloves.
DIY Mason Jar Herb Garden
Looking for a simple and easy DIY project for mom? I'm loving this cute DIY mason jar herb garden!
This project is simple and it uses mason jars! Which is amazing because I always have extra mason jars lying around.
This would be an inexpensive gift for a mom who doesn't have a backyard anymore or who love herbs! Don't forget to remind your mom not to overwater these herbs because there isn't any way for water to drain from mason jars unless you drill a hole in the bottom.
Check out this article about how to help your plants survive in planters without drainage holes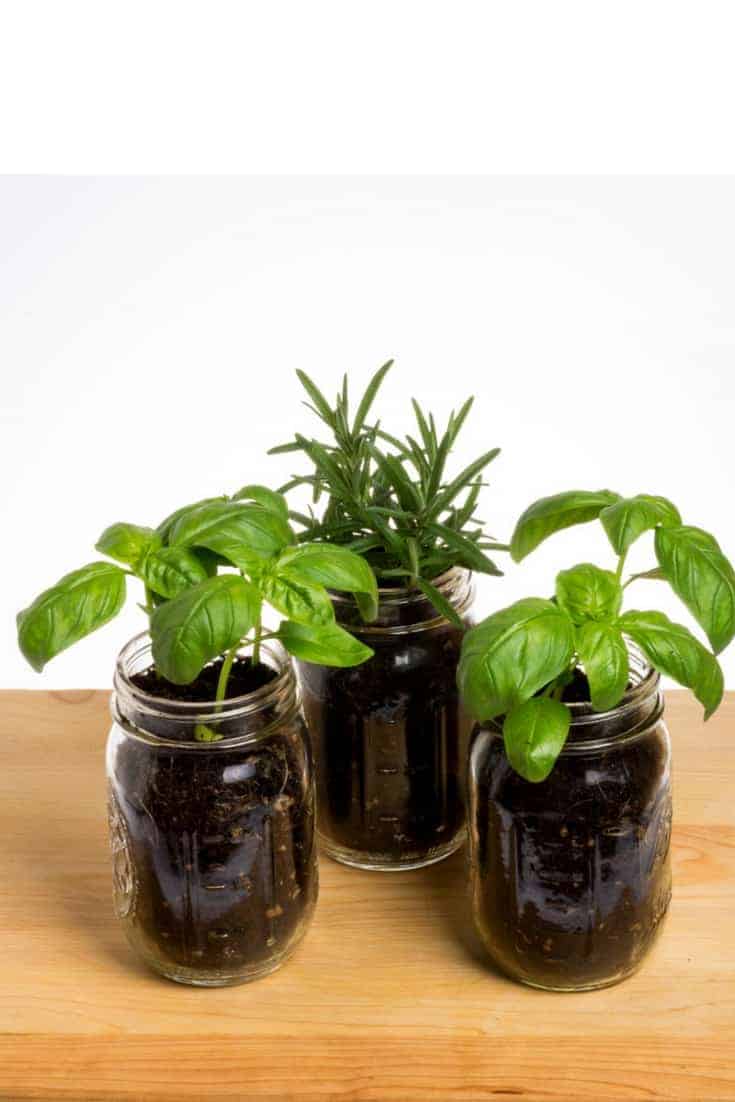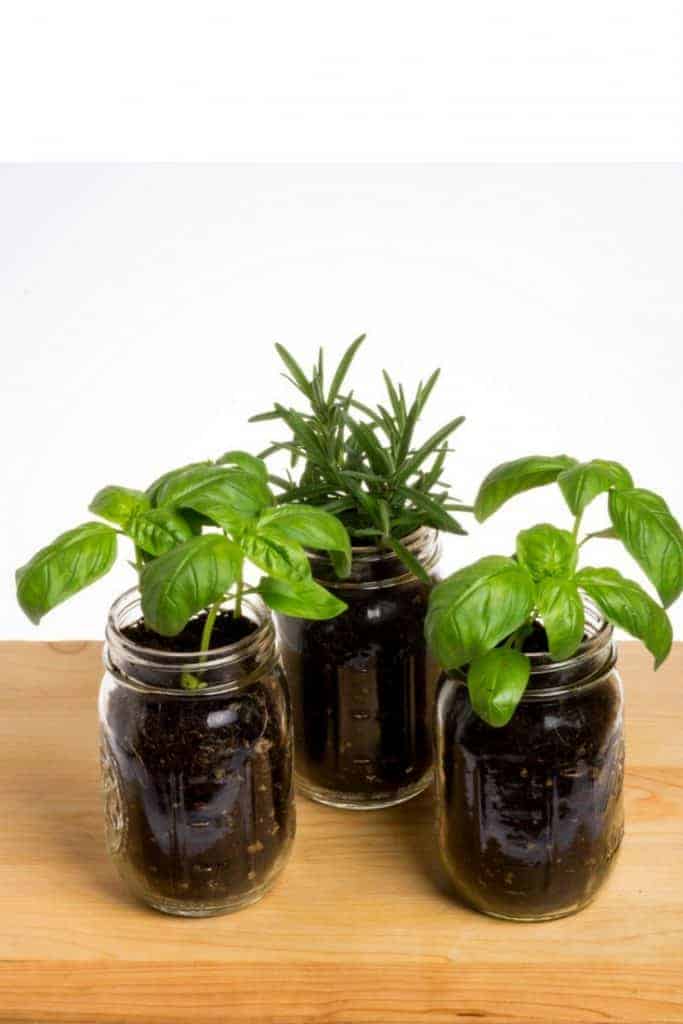 DIY Garden Stepping Stone
This next idea might be my favorite. It's a gorgeous DIY garden stepping stone.
I love the pattern and that it was made from a plastic lid (the ones that cakes or rolls come in from the bakery). It looks elegant, but doesn't require a lot of time or skill with concrete.
You can also make one with your kid's handprints in it! (This is a great gift for grandparents too!)
Homemade Gardening Soap
This last idea is so fun and unique and I'm sure any gardener would love it! Now you might be thinking there's nothing special about soap, so how did it end up on this list?
See, it's not just soap. It's GARDENING soap specifically made to help get dirt off your hands after you finish up in the garden.
This is amazing because getting dirt off your hands (and out from under your nails) after you finish has got to be one of the worst parts of gardening. At least for me.
This soap recipe is easy and it smells amazing!
Aren't sure you want to make it yourself?? No worries – grab a bar of my Organic Rebel Calendula soap for the perfect Mother's Day gift!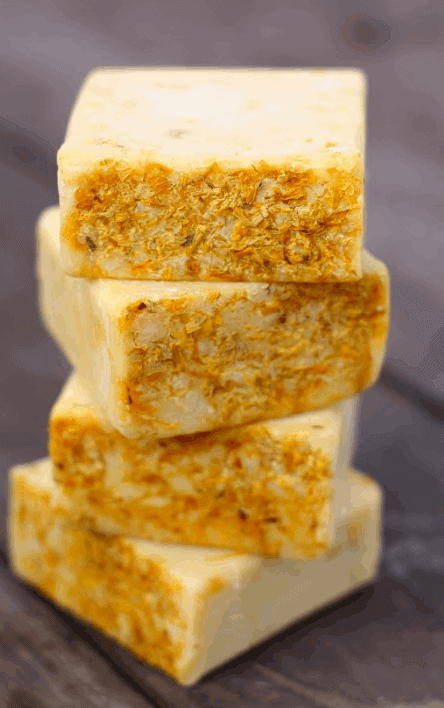 Do you have more gardening themed gifts ideas? I would love to hear them! Comment below and share your gardening gift ideas for Mother's Day!
Maat van Uitert is a backyard chicken and sustainable living expert. She is also the author of Chickens: Naturally Raising A Sustainable Flock, which was a best seller in it's Amazon category. Maat has been featured on NBC, CBS, AOL Finance, Community Chickens, the Huffington Post, Chickens magazine, Backyard Poultry, and Countryside Magazine. She lives on her farm in Southeast Missouri with her husband, two children, and about a million chickens and ducks. You can follow Maat on Facebook here and Instagram here.