What if I told you there was an all natural sunscreen out there made from the same ingredients you'll find in your own garden?
Does it sound too good to be true?
Well, no. There's a natural solution to the natural problem we all face when working outside. One that's certified organic, and full of natural, safe ingredients.
Meet Goddess Garden.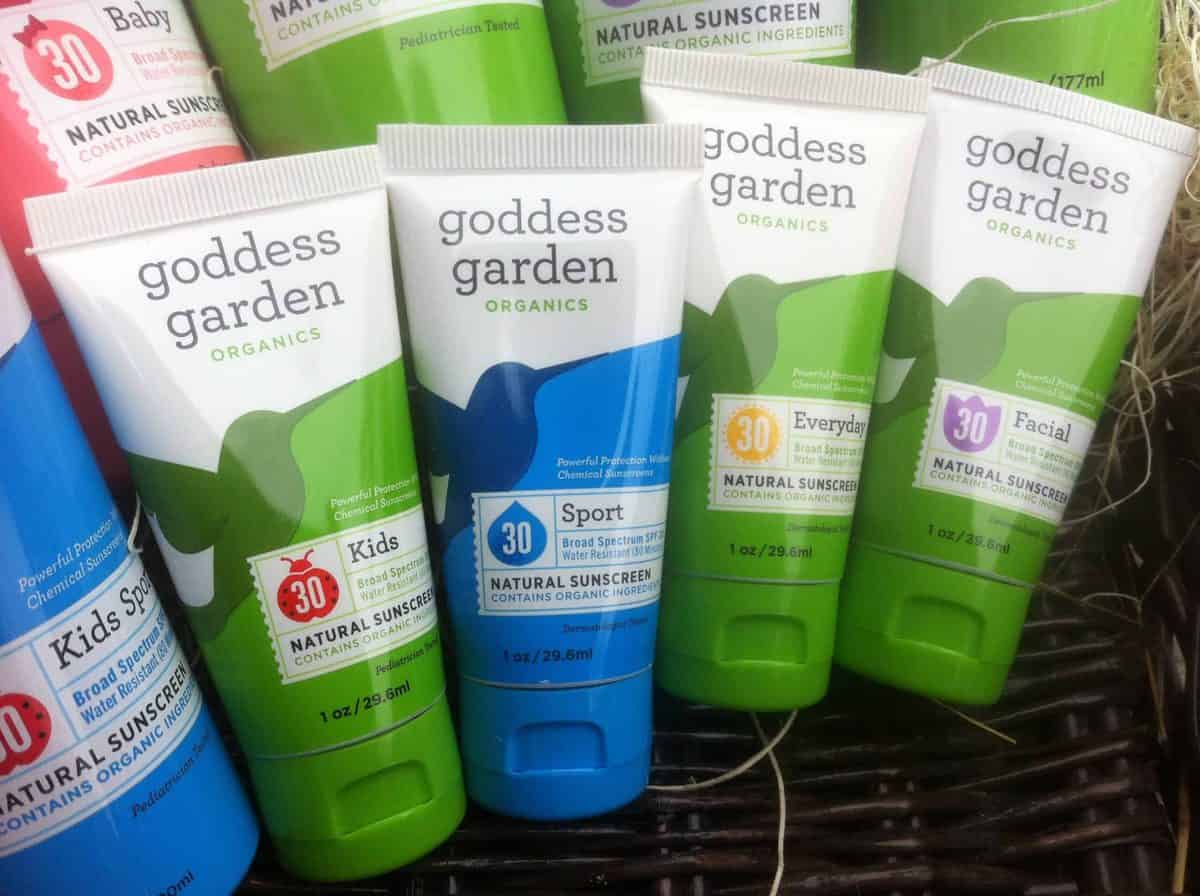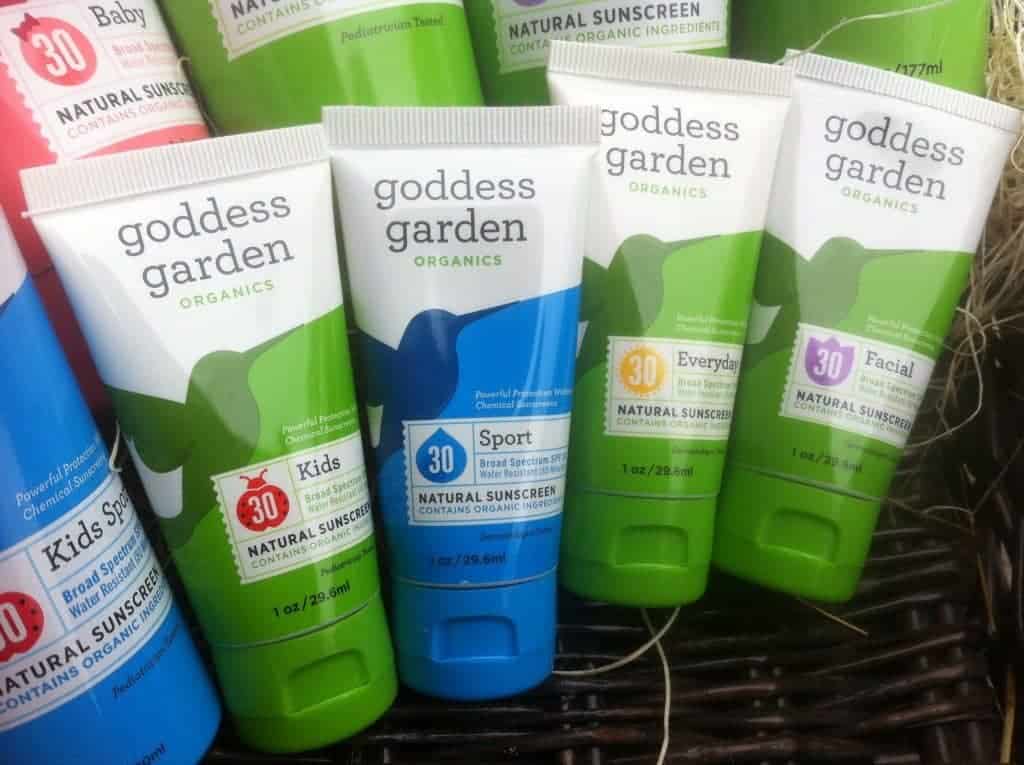 I've been working closely with Goddess Garden Organics, and I can finally let the chickens out of the bag. They've agreed to let me test drive their wonderful organic sunscreen products for the next 30 days.
I hope you join me.
Let's face it, I'm getting older. It's just that simple.
Skin care is a priority (as I seem to get less sleep, the more protecting my skin becomes a concern). I spend hours each day outside, either working in the gardens, checking on the orchards, examining hay, running down a wayward chicken, or milking a goat.
I don't really feel like getting skin cancer.
I'm sure you understand.
Sunscreen choices are limited in my rural area (let alone organic, all-natural sunscreen), so I'm thrilled Goddess Garden exists (and is available through Amazon!)
.
Table of Contents (Quickly Jump To Information)
What's the big deal?
While it's important to protect your skin when working outside, studies have found that regular sunscreens contain harmful chemicals that can lead to problems, such as hormone imbalances.
For example, oxybenzone, a popular sunscreen ingredient, has been known to cause allergic reactions, endocrine disruptions, and cellular level changes. Various studies such as this one in Toxicology and Applied Pharmacology show that oxzybenzone effects hormones and might cause endocrine disruption.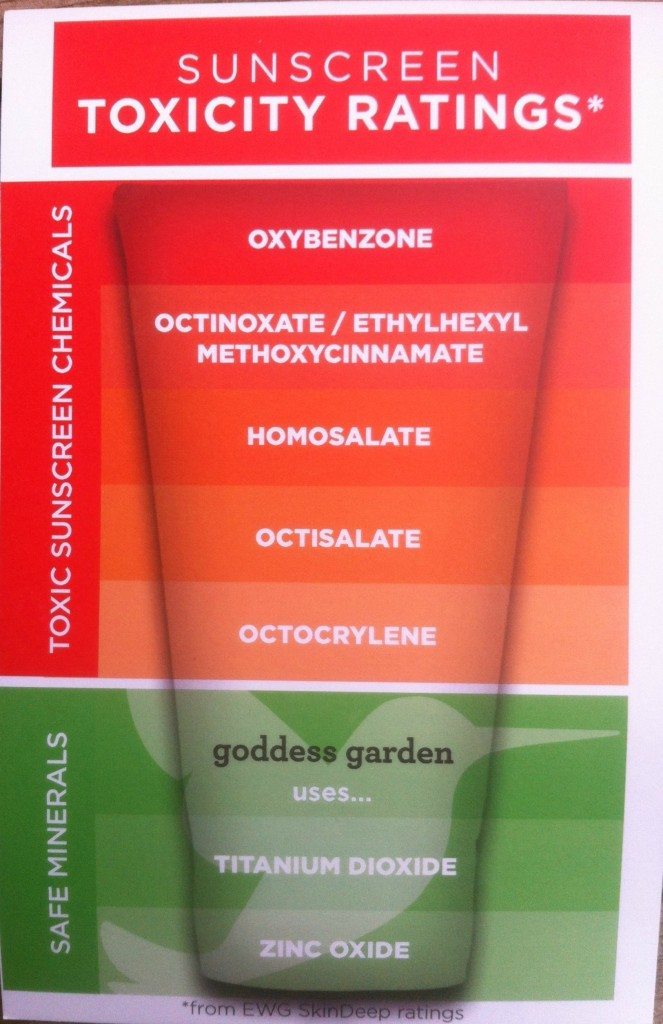 I've committed to these products because Goddess Garden's products are all-natural, and full of wonderful ingredients such as aloe, green tea, coconut oil (you know I love coconut oil), and raspberry seed oil. Their active ingredients are the safe, naturally-occurring minerals zinc oxide and titanium dioxide.
These are ingredients approved by the Environmental Working Group (a group that gathers information about products and ingredients, and ranks them for environmental and human safety). Goddess Garden received a top score for safety from the Environmental Working Group.
Here's what I like about Goddess Garden:
It's certified organic
Won't irritate sensitive skin (huge in my family!)
Biodegradable, reef-safe, vegan, gluten-free, and non-GMO (perfect, right?)
It smells AMAZING. Seriously.
One thing to remember when you look at the label —> The Food and Drug Administration requires manufacturers to put scary-looking ingredient names on labels. Luckily, Goddess Garden is a step ahead, and lists the common name of ingredients as well, so you can understand what you're putting on your (and your kid's) body.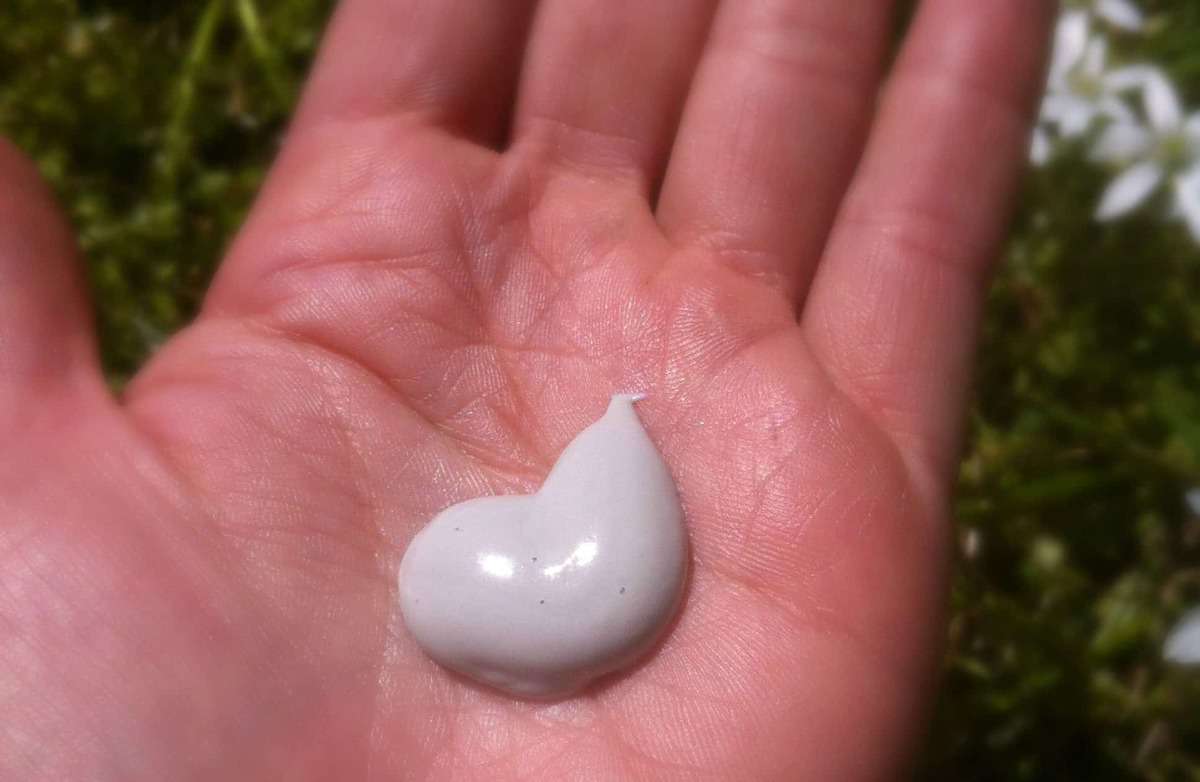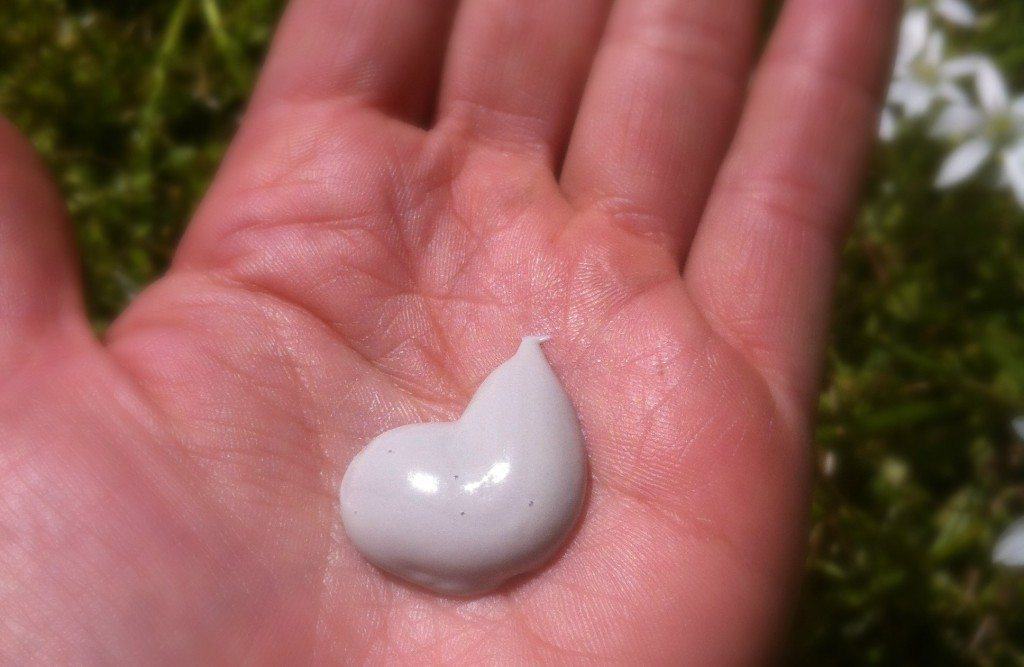 What have I been trying?
I've been testing their:
Everyday Sunscreen (and I wish you could smell it through this article – there's notes of green tea and lavender)
Facial Sunscreen
Sport Sunscreen
There's also a kid sunscreen (including a sport sunscreen for kids) and a Baby version (lots of shea butter – super important for skin!).
I've already started using it (I couldn't wait!) and for the next 30 days, I'll apply it daily and again any time I plan to spend hours outdoors. I'll update you every step of the way.
Even though I was sent these products to test, you can be sure my opinions are my own, and I truly do love this sunscreen.
How do you see organic sunscreen fitting into your lifestyle?
Maat van Uitert is a backyard chicken and sustainable living expert. She is also the author of Chickens: Naturally Raising A Sustainable Flock, which was a best seller in it's Amazon category. Maat has been featured on NBC, CBS, AOL Finance, Community Chickens, the Huffington Post, Chickens magazine, Backyard Poultry, and Countryside Magazine. She lives on her farm in Southeast Missouri with her husband, two children, and about a million chickens and ducks. You can follow Maat on Facebook here and Instagram here.