This isn't your grandmother's jam.
Bold statement, I know.
Jam is a big-time favorite in my house, and we can go through a jar in a day, no problem.
I can pretty much eat it with anything, from bread to crackers, and as an accompaniment to cheese. I'm truly addicted to pairing it with runny cheeses.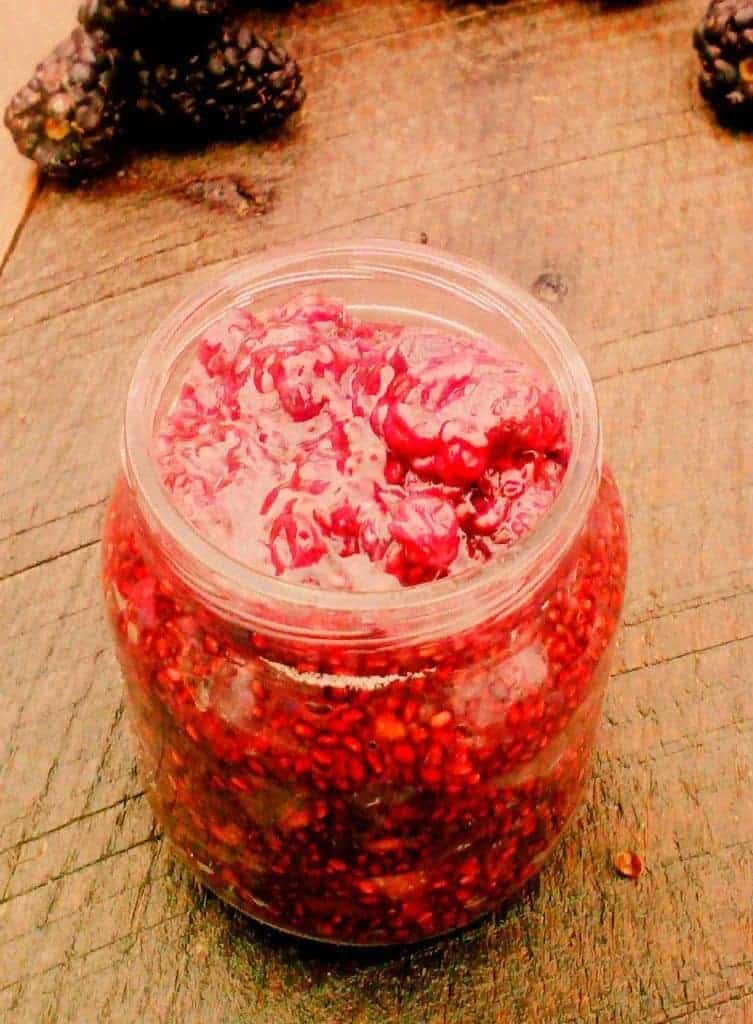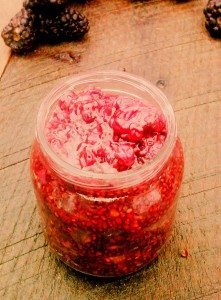 The problem with this is traditional jams are high in sugar. Once upon a time, the sugar in traditional jam didn't concern me, but I've found as I get older, I'm less interested in eating sugar, and more interested in eating healthy.
I've started cutting back on refined sugar as I've started to approach middle age. Not good for my already-ailing teeth, not good for my health. There had to be another solution.
When looking for a more whole foods-type recipe with some nutritional punch, I began researching alternatives to traditional jam, which included sugar-free jam recipes. I wanted to steer clear of alternative sweeteners, and wanted to sweeten my jam (if necessary) with something natural.
Honey is pretty natural, and with it's antibacterial properties, it seemed like a good fit. Honey is also one of those ingredients that subtly lends its flavor to recipes without being overbearing.
However, without sugar and without pectin (I'm not a fan of pectin in jam), I needed something that would gel my jam so it wasn't runny.
I was familiar with chia as a natural cleanser, and knew about its health benefits. I thought their gelling property might be a good substitute for sugar. Turns out, I was right!
The nutritional benefits of chia seeds take jam to a whole new level.
Why Chia?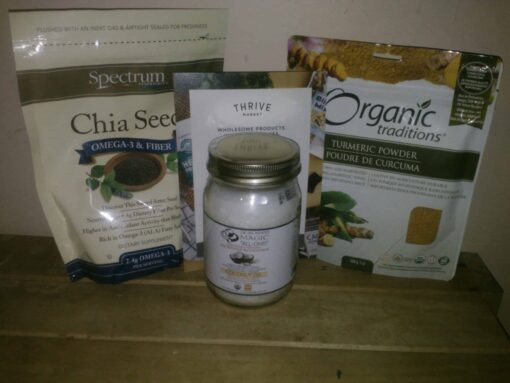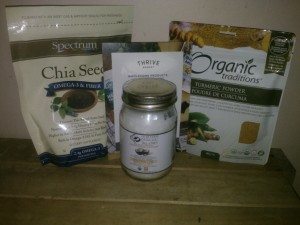 I hadn't really tried chia until I joined Thrive Market. One of the first things I ordered were chia seeds. It was time to give them a whirl, and since I can't find them in my area, I needed to buy them online. You can buy your chia seeds here (affiliate link).
I decided to try them simply because I heard so much about the nutritional benefits of chia. Turns out they also make a pretty good jam!
Chia seeds naturally gel. Some people reportedly use them as a cleanser for their intestinal system, and I know of some people who feed them to their livestock to promote healthy guts, since the nutritional benefits of chia seeds also keep livestock healthy.
This gelling property also turns out to be pretty handy for jam – no need to use pectin or sugar to gel your jam.
Boom! Jam just got a whole lot healthier.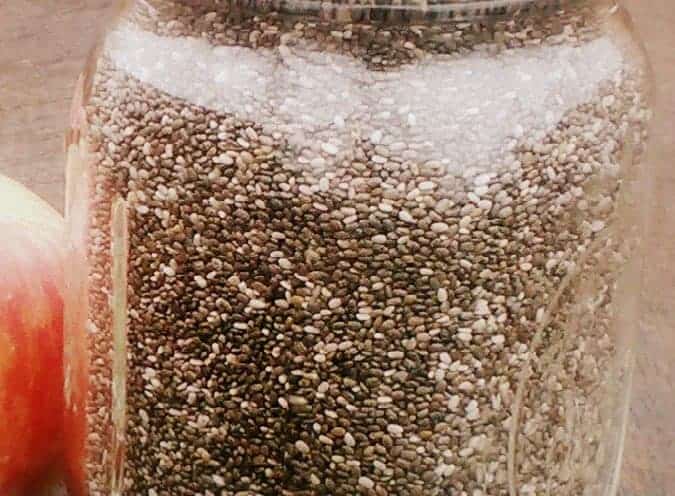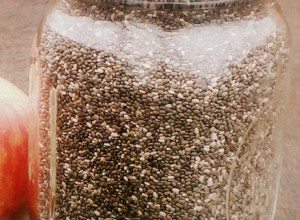 What are chia seeds?
Chia seeds are the tiny black, white, or brown seeds from the chia plant (a member of the mint family), a native of Mexico and Guatemala. Chia seeds are traditionally consumed by cultures in Mexico, Guatemala, Paraguay, Boliva, and Argentina for their health benefits.
They've been consumed by humans for centuries, and there's evidence to suggest it was grown as a sort of maize, and was a staple of Aztec diets.
What are the nutritional benefits of chia seeds?
High in omega-3 fats, their texture is similar to poppy seeds, and in fact, you can replace your poppy seeds with chia. The nutritional benefits of chia seeds is pretty solid: chia seeds contain a wealth of our daily vitamin B (thiamine and niacin) requirements, and are a rich source of our daily requirements of calcium, iron, magnesium, manganese, phosphorus, and zinc.
Unlike flax, chia seeds can be eaten whole or ground up, and are also an excellent source of fiber. They reportedly offer 5 grams of fiber per tablespoon.
They're like little tiny nutritional powerhouses.
How to use chia seeds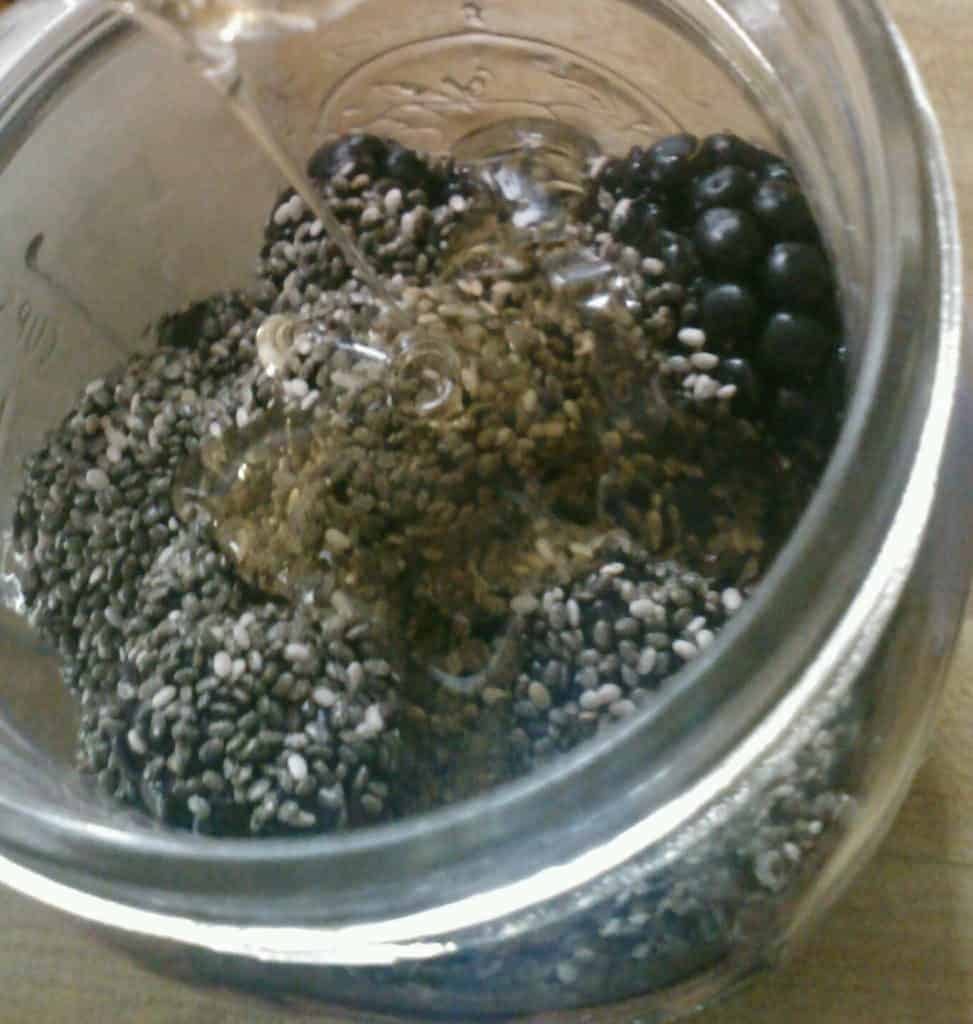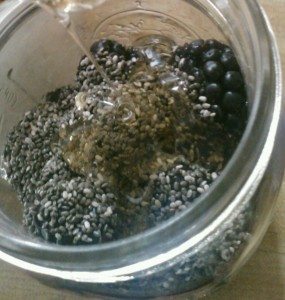 You can add chia seeds to anything if you want to incorporate them into your diet. For example, you can add them to your favorite salad dressing or use them in place of poppy seeds in lemon poppy seed muffins. Or in my case, to jam!
If you want to try something new, you can mix 1 tablespoon of chia with 6 tablespoons of water to make chia gel. Replace one egg with one tablespoon of chia gel in your recipe.
Add them to granola for an omega-3 and fiber punch. The possibilities are endless.
Adding it to my jam was easy, and when mixed with the water, they gelled as promised. The gel wasn't gooey, and I couldn't tell they had gelled, except it changed the texture of the jam so it was less runny. When heated, they softened, and were easy to chew.
Making this blackberry jam with chia seeds was easy, and instead of reducing the berries for a while in the pot, I was able to just blend them with a fork.
The best part of this jam is that it's kid friendly, while still being healthy!
Use this jam in place of traditional jam, as an accompaniment with fruit, and even, yes, with runny cheeses.
How to make Blackberry Chia Seed Jam
This recipe is simpler and takes less time than traditional jams.
Making Blackberry Chia Jam is super simple.
First, I combined all ingredients in a mason jar, then stirred with a fork until combined.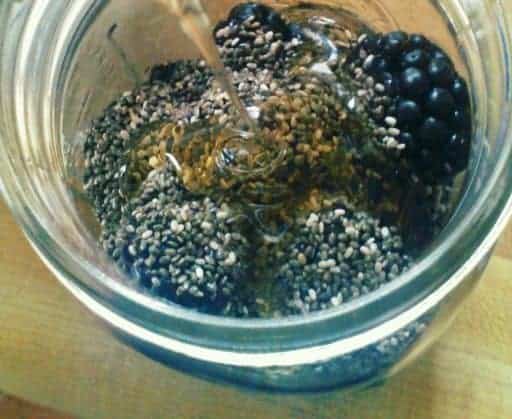 The combination of the berries, honey, seeds, and water made a thin paste. It smelled really fresh!
I then transferred the mixture a pot, and heated over medium heat until the jam started to bubble.
I let it simmer for a couple minutes, until the blackberries and the chia started to break down a little.
Once it broke down a little, I transferred to a clean mason jar and let it sit for an hour until it was cool.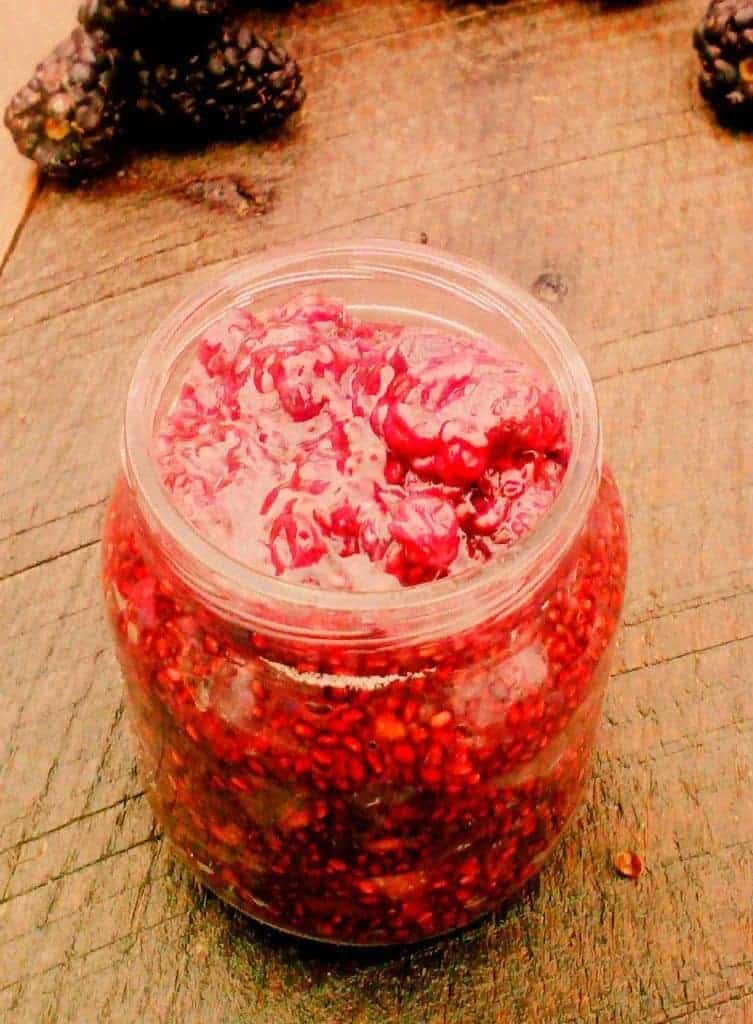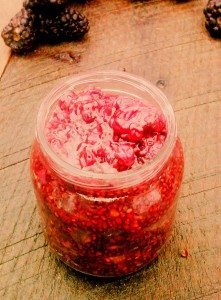 That's it!
Blackberry Chia Seed Jam isn't as sweet as traditional jam, but it tastes lighter and fresher.
How will you incorporate chia into your diet? I'm curious to know! Comment below or shoot me an email!
Maat van Uitert is a backyard chicken and sustainable living expert. She is also the author of Chickens: Naturally Raising A Sustainable Flock, which was a best seller in it's Amazon category. Maat has been featured on NBC, CBS, AOL Finance, Community Chickens, the Huffington Post, Chickens magazine, Backyard Poultry, and Countryside Magazine. She lives on her farm in Southeast Missouri with her husband, two children, and about a million chickens and ducks. You can follow Maat on Facebook here and Instagram here.