So you want to have your kids make a cute craft for your mom for Mother's Day. But you're scared of the stress and the associated mess that comes from doing crafts with your kids. Yikes.
I totally understand. That's why I created this list of crafts your kids can make that are easy and (hopefully) mess free. But can anything with kids really be mess free? I'm not really sure. So here are some of my favorite "mess free" crafts that your kids can make for Mother's Day.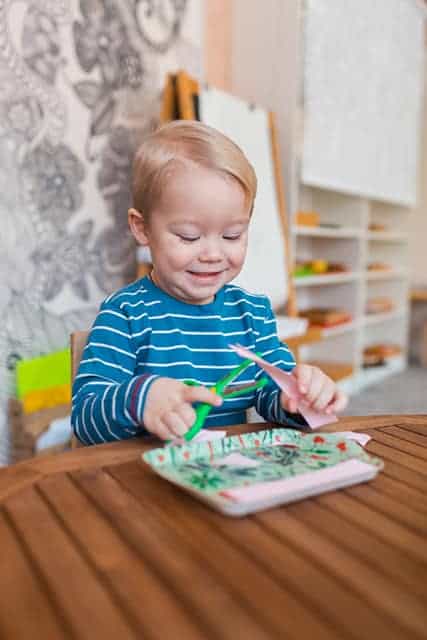 Teacup Planter
Ok, so this idea is the cutest! I love the idea of using a teacup as an alternative to using a classic pot. This project would be simple and inexpensive. All you would need to do is head out to your local thrift store with you kids and let them choose out a teacup. Then let them choose a simple flower (i.e geranium, herbs, etc) to plant in the teacup. Check out this blog post here for more detailed instructions for this project!
Also check out this website that has more info on how to drill a hole in the bottom of your teacup to ensure proper drainage!
I love these simple garden markers! You could have your kids paint each of the spoons and then if they're old enough have them draw each of the different vegetables.
Or if you're going for an even simpler idea try these garden markers made with popsicle sticks. These markers are so easy, but super cute and fun!
And if you just want to avoid paint altogether (I know, it's messy) you could make garden markers from rocks! Just head out to the backyard, pick out some rocks that are (fairly) flat on one side and have your kids write plant names on the rocks using a white paint marker. This is as easy as it gets folks and it looks really cute! There are some pictures here of some rock garden markers to give you ideas.

Printable Mother's Day Book
This next idea is adorable. And it's easy. Which is the best combination. It's a printable Mother's Day book! All you have to do is download the free pdf, print it off and have your kids fill in the blanks and draw pictures in the book. Here's the link with more detailed instructions and the pdf (https://www.hellowonderful.co/post/KID-MADE-FREE-PRINTABLE-MOTHER—-S-DAY-BOOK/)
Garden Stepping Stones
I love garden stepping stones. I think they are so fun and add a nice touch to any garden. So these simple garden stones you can make with your kids are perfect! You just need quick dry cement, glass stones from the dollar store, and cereal boxes. You use the cereal boxes as the mold for the cement and then have your kids decorate each of the stones. Check out the full tutorial here Disclaimer: I recommend you don't let your kids pour the cement into the mold…that's just asking for trouble and a huge mess.
Pressed Flower Bookmark
I love this cute pressed flower bookmark. It's a great excuse to go out in nature and explore with your kids and it's an easy craft for a Mother's Day gift.
Mommy/Grandma Survival Kit
This DIY Mommy/Grandma Survival Kit is an easy and fun gift for your kids to make. It's just a mason jar filled with fun things any mom or grandma would need. You could let your kids choose what they want to fill the jar with and then have them decorate the jar how they want to.
Handmade You Are My Sunshine Card
Handmade cards are the best. Kids say the funniest things and I always get a laugh anytime my kids write me a card. This handmade card just requires some googly eyes, cardstock, and a cupcake liner.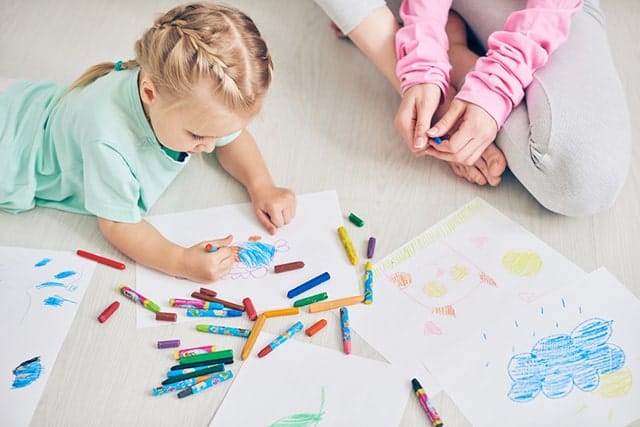 String Heart Mother's Day card
So I think Mother's Day cards are the best. So here's another one. This String Heart Mother's Day card is simple and mess free!
DIY Flower Pens
Ok, so this one is a classic. So take advantage of how easy this gift is! All you need are some fake flowers, floral tape, and a pen. Basically all you need to do is glue the fake flower to the pen and then wrap the pen with floral tape! Check out this tutorial for more detailed instructions.
"Shhh Mommy's Sleeping" door hanger
And last but not least a "Shhh Mommy's Sleeping" door hanger. I need this. I'm probably going to have my kids make this for me tomorrow because it's awesome. This door hanger is a super easy craft your kids can make to remind them not to disturb mom while she's taking a nap. You're welcome ladies.
Do you have more ideas of easy, mess-free kids crafts for Mother's Day? Share them with me in the comments!
Maat van Uitert is a backyard chicken and sustainable living expert. She is also the author of Chickens: Naturally Raising A Sustainable Flock, which was a best seller in it's Amazon category. Maat has been featured on NBC, CBS, AOL Finance, Community Chickens, the Huffington Post, Chickens magazine, Backyard Poultry, and Countryside Magazine. She lives on her farm in Southeast Missouri with her husband, two children, and about a million chickens and ducks. You can follow Maat on Facebook here and Instagram here.