Whether or not to let your chickens free range is one of those decisions every chicken owner needs to make.
Unfortunately, there's no simple yes or no answer. In this episode of What The Cluck?! we look at reasons to let your hens free range, as well as potential problems and pitfalls of free ranging.
In this episode, you'll learn:
Advantages and disadvantages of free ranging

How to decide if free ranging is right for your flock

Health factors you need to consider

Alternatives to free ranging
Links I discuss in this podcast:
Building Your Own Chicken Tractor
FrugalChicken Facebook Fan Page
Additional Resources:
Effects Of Vitamin D Deficiency In Chicken Embryos
So let's get to it in this latest episode!
I'd love to hear from you!
I'd love to hear your thoughts on this episode. You can reach me always at editor@thefrugalchicken.com or by leaving a comment below.
If you like this episode, please feel free to share it on social media using the bar on your left.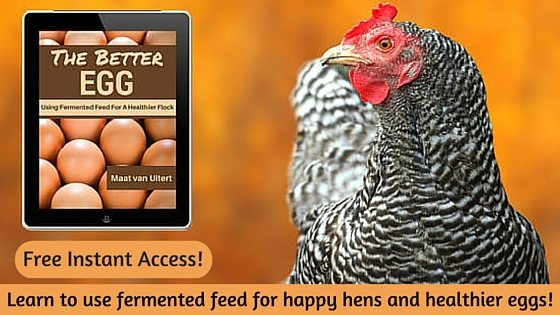 Maat van Uitert is a backyard chicken and sustainable living expert. She is also the author of Chickens: Naturally Raising A Sustainable Flock, which was a best seller in it's Amazon category. Maat has been featured on NBC, CBS, AOL Finance, Community Chickens, the Huffington Post, Chickens magazine, Backyard Poultry, and Countryside Magazine. She lives on her farm in Southeast Missouri with her husband, two children, and about a million chickens and ducks. You can follow Maat on Facebook here and Instagram here.