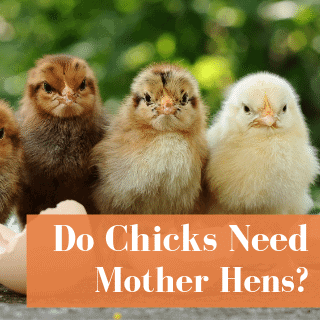 MY LATEST VIDEOS
Main Takeaways:
Chicks don't need mother hens because they instinctively know how to find food and water.
Hens provide some protection, but not very much. They can't stop a predator from eating their chicks.
We usually separate chicks from mother hens on our farm to provide better protection.
Chicks instinctively know social behaviors (unlike other species), so their mothers don't need to teach them.
Other reading: