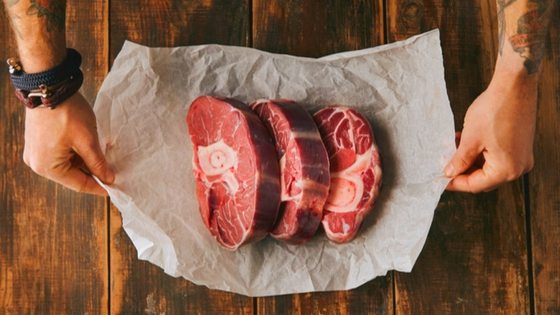 It's that time of the month – time to show you my December ButcherBox! There's so much greatness in this box, that to see it all, you should watch the video below!
My box was a little late this month, and when I reached out to them (they have great customer service), they said because of the holiday, they wanted to make sure my box was as fresh as possible, so it took a little while longer to get to FedEx – fair enough!
If you don't know what ButcherBox is, it's an organic & humanely-raised meat subscription box. You can get beef, pork, and/or chicken sent right to your door.
MY LATEST VIDEOS
It's sourced from family farms and ButcherBox makes sure that the animals are grass fed/pasture raised and they're humanely raised and slaughtered.
I've been a customer for a while now, and every month, I show you what I got in my box.
If it's a struggle to find healthy, organic, non-GMO meat in your area (it's impossible here), then use this link to save $20 and get free bacon in your own ButcherBox!
They ship overnight or 2 days, packed in dry ice for maximum freshness. I get the all-beef box with a few add-ons, such as sugar-free bacon.
(I can make my own bacon, but I love the convenience of having it shipped to my door and not having to fight with my husband to start the smoker. We fight over the last piece of sugar-free bacon instead).
Watch this video to see what I got this month! If you want your own box, click here to get $20 off and FREE bacon (who doesn't love free bacon?!)