Table of Contents (Quickly Jump To Information)
Although the gardening season is winding down, you might be wondering "what can I plant in September?"
As long as you have a south-facing cold frame set up (or a hot bed would be better), you have options for crops you can grow through the winter.
(For directions to build a cold frame and a hot bed, check out my bestselling book, Organic By Choice: The (Secret) Rebel's Guide To Backyard Gardening)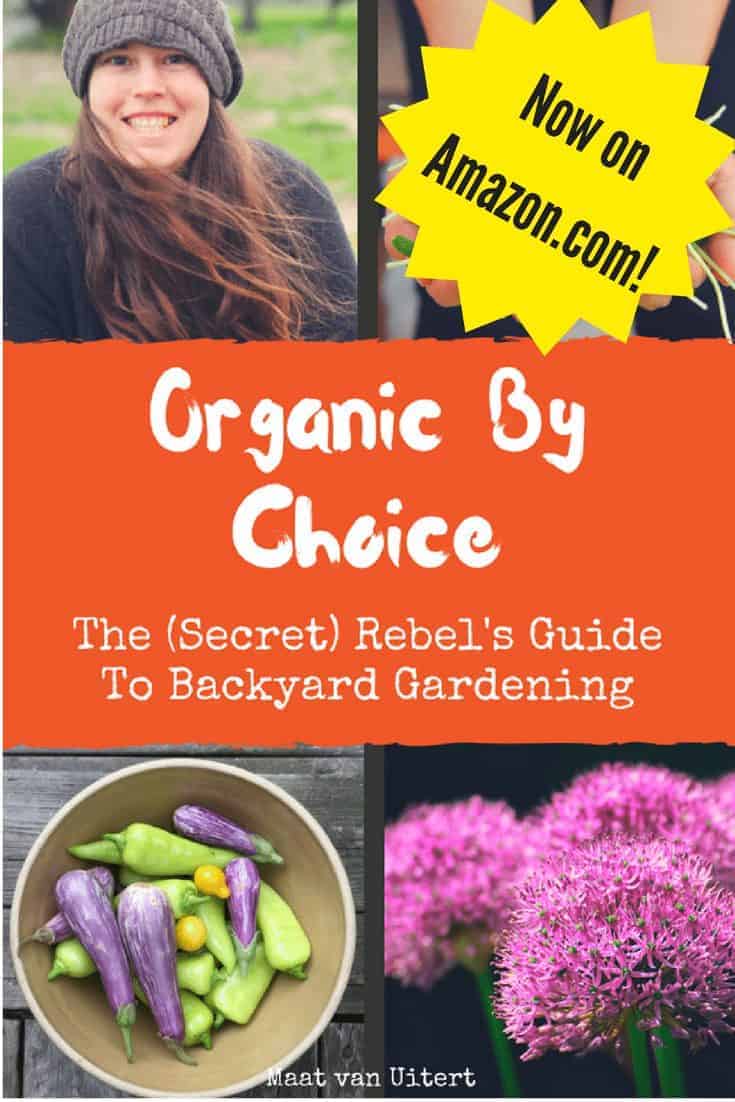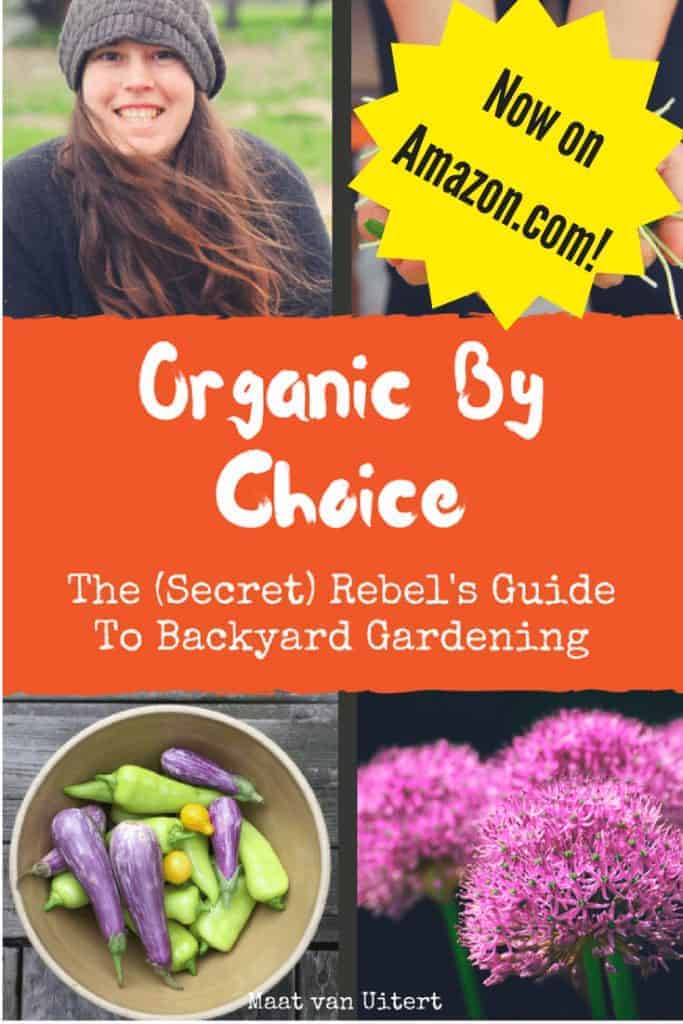 Without a cold frame, unless you live in a warm area (zones 8-11), you'll not have much success. Even in our area, we can over winter spinach without a cold frame, but not much else.
In this article, I'm going to show you 11 crops you can still grow in September, even though the days are getting shorter and cooler!
Lettuce
Direct sow your lettuce when temperatures inside your cold frame are between 45 F and 65 F. You can sow either individual seeds in rows or broadcast. After sowing, cover the seeds lightly with ¼ inch of soil.
When seedlings are 4" tall, thin to 4 – 16 inches apart depending on the lettuce you're planting. It's best to avoid firm headed lettuces and shoot for leaf types.
Radishes
We love growing radishes because they're as close as you can get to instant gratification in a garden. They're ready to harvest in about 30 days.
Direct sow radishes by planting seeds ½ inch deep and 1 inch apart. Rows should be 12 inches apart and in full sun.
A week after seedlings emerge, thin radishes to about an inch apart. When crowded, radishes will sprawl and not form round roots. They will be woody and bitter.
Plant consecutively every two weeks for a continuous harvest of radishes.
Beets
Beets are perfect to grow in a cold frame because they can survive frost and temperatures down to 32 degrees (although soil temp needs to be at least 50 degrees for the seeds to germinate).
Before planting, select a sunny site, and incorporate compost into the soil. Test the soil because a pH higher than 6 and lower than 5 makes it difficult for the seeds to sprout.
Soak the seeds for 24 hours before direct sowing them to speed up germination.
Plant seeds ½ inch deep and thin to 2 inches apart when the seedlings are 4 inches tall. Snip the seedlings you're removing (instead of pulling them out of the soil) so you don't disturb the soil.
Cabbages
Cabbage prefers to only grow in cold temperatures, and as soon as heat hits our farm, cabbage season is as good as over.
Kale
Kale is an incredibly resilient plant and thrives in colder temperatures, and the funny thing about kale, is it tastes better if it's been through a frost!
We broadcast kale seeds because they're so tiny, and the plants thrive well in close quarters as long as you fertilize and water regularly. Cover lightly with dirt and mist regularly. In 3-4 weeks, you should see seedlings.
Be sure to harvest the outer leaves of kale before they get too big to ensure they're still tender and not bitter.
Leeks
These green treats resemble giant scallions, and are excellent for sub-freezing temperatures – they have proven to be cold-hardy down to approximately 5° Fahrenheit!
Spinach
Spinach needs 6 weeks of cool weather to grow to harvest size properly, so as soon as the soil is workable, sow spinach in a cold frame. Soil temperature should not exceed 70 degrees to ensure your spinach germinates.
Sow spinach ½ inch deep. We broadcast our spinach seeds since they're so small. To ensure a consistent harvest, plant spinach successively every 2-3 weeks.
Onions
This robust crop can easily withstand freezes and frosts, making them perfect for a cold frame. You can grow onions from seeds or sets; starting with sets is a bit easier.
When planting onions, it's important to remember that they need full sun in order to grow healthy, so make sure your cold frame is in a sunny location.
Plant in rows 12 inches apart, and about 1 inch deep for sets
Swiss Chard
This crop is quite cold-hardy. Plant seeds ½ inch deep. It's simplest to broadcast the seeds, then cover lightly with dirt. Succession plant seeds every 2 weeks for a continued harvest.
Cover crops
Cover crops such as clover. This time of year is a good time to think about direct sowing cover crops – they'll prevent your topsoil from getting blown away and lower the amount of weeds come spring. They'll also fix nitrogen so your spring crops will get a kickstart thanks to all the nutrients in the soil.
Garlic
Don't forget to plant your garlic bulbs! You'll want to plant them now for a summer harvest next June. Start before it gets too cold, and be sure to cover with straw if frost threatens.
Maat van Uitert is a backyard chicken and sustainable living expert. She is also the author of Chickens: Naturally Raising A Sustainable Flock, which was a best seller in it's Amazon category. Maat has been featured on NBC, CBS, AOL Finance, Community Chickens, the Huffington Post, Chickens magazine, Backyard Poultry, and Countryside Magazine. She lives on her farm in Southeast Missouri with her husband, two children, and about a million chickens and ducks. You can follow Maat on Facebook here and Instagram here.