Obviously, I love chicken themed home decor.
Personally, I think it's a great way to tastefully show your love for your chickens.
You might laugh, and say "there's no way you can tastefully incorporate chicken themed decor into your home." Well folks, today I'm going to show you how. I stumbled upon some beautiful country chicken themed home decor ideas this week and I'm going to share them with you today.
So whether you want to add a farmhouse touch to your home or use it to show how much you love chickens, these decor items are perfect for you!
So let's get started! Here are my favorite chicken themed home decor ideas!
[This page might contain affiliate links, which means for any item you purchase using our links, we earn a small commission at no extra cost to you. Thanks for supporting our website and being a part of the Pampered Chicken Mama family!]
I love that this rooster weather vane looks like a piece of an old homestead that could seamlessly blend in to your farmhouse home decor. It's a subtle way to show your appreciation for your chickens and your homestead lifestyle. You can find it here: Iron Rooster Weather Vane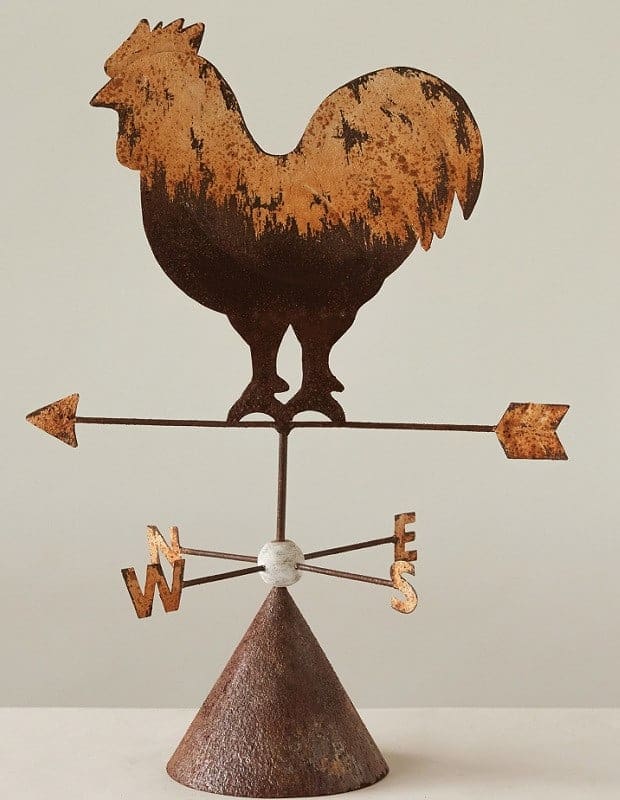 Don't you love this little guy? This rooster stoneware container seems like the perfect place to hide some treats in my kitchen! This rooster would fit in perfectly into any farmhouse kitchen. Find it here: Decorative Rooster Stoneware Container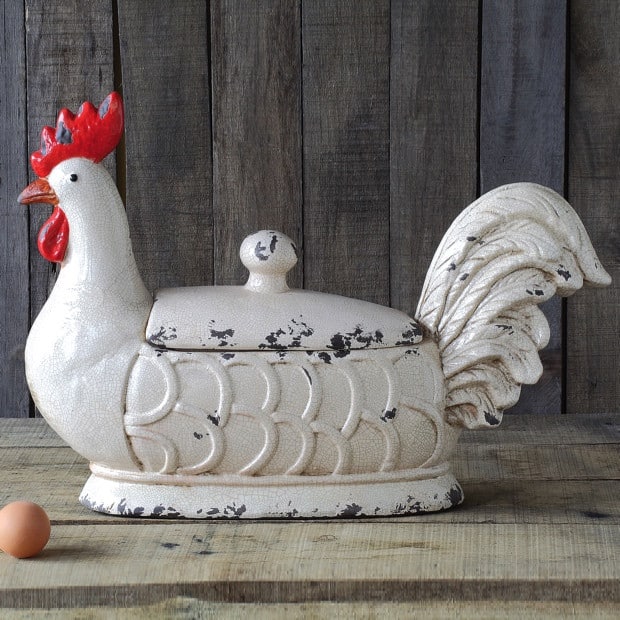 Isn't this container stunning? I love the rustic look of this container. It would look absolutely stunning with some decorative eggs, as a centerpiece for a dining room table! I also think it would look great with some fresh flowers placed inside each hole! You can find it here: Galvanized Dozen Egg Carrier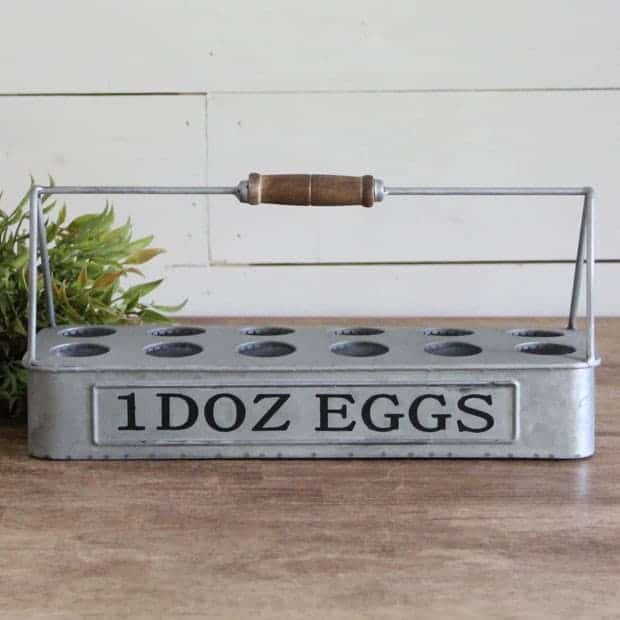 Ok, ok I know this isn't chicken themed…but I had to throw it in here for all of you pig owners out there! These stoneware pig planters are precious and they would look amazing with your favorite herbs planted inside! Found here: Pastel Stoneware Pig Planters
I love these adorable barn doors! One of our chicken coops is made from repurposed wood that looks like this, so these barn doors make me feel like I have a piece of my chicken coop in my home! Find them here: Sliding Barn Doors Wall Decor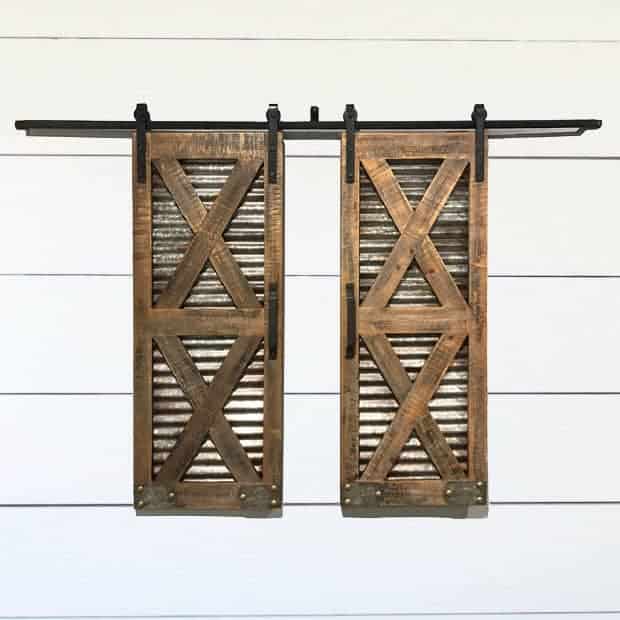 I love these adorable farm breed plates (especially the chicken one). These plates would look so pretty hung on the wall of your kitchen or dining room! You can find them here: Farm Breed Plates
I love this cute farmer's market sign! I think this sign would look amazing in a farmhouse style kitchen or dining room! You can find it here: Simple Wood Farmers Market Sign
I love these farm animal breed tea towels! Especially the chicken one;) These tea towels are perfect for a subtle tribute to your farm animals that you can incorporate into your home decor! Find them here: Cotton Farm Animal Tea Towels
I love this metal birdcage! It's shaped like a barn (or a chicken coop!) and it would be a fun addition to your living room or your backyard. You can find it here: Galvanized Hanging Birdcage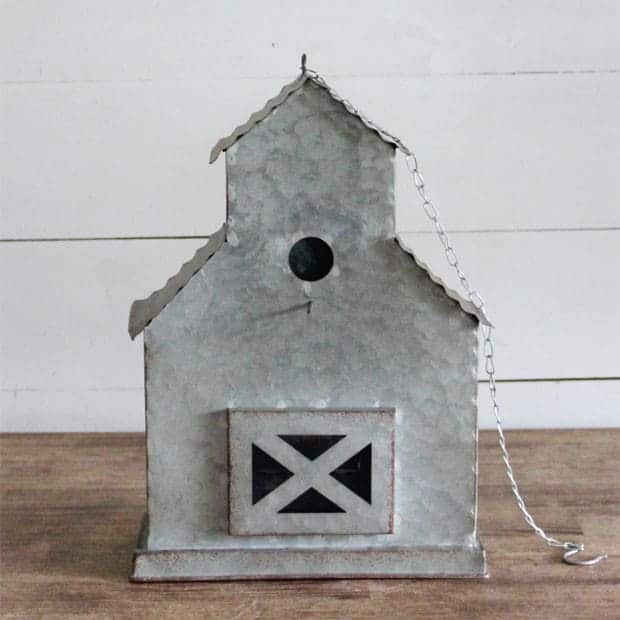 Which of these chicken themed decor ideas is your favorite?
Maat van Uitert is a backyard chicken and sustainable living expert. She is also the author of Chickens: Naturally Raising A Sustainable Flock, which was a best seller in it's Amazon category. Maat has been featured on NBC, CBS, AOL Finance, Community Chickens, the Huffington Post, Chickens magazine, Backyard Poultry, and Countryside Magazine. She lives on her farm in Southeast Missouri with her husband, two children, and about a million chickens and ducks. You can follow Maat on Facebook here and Instagram here.