Table of Contents (Quickly Jump To Information)
Who doesn't love chamomile? I do, you do, and I guarantee your chickens do!
And chamomile is the star of Chamomile & Black Soldier Fly Larvae "Granola."
And I tell you, hens LOVE this treat! My hens love digging in and testing each bit!
German chamomile (Matricaria chamomilla) is wonderful for hens because, as you probably know, it has qualities that help hens relax.
And since relaxation and a sense of security is important to getting the best eggs possible out of your hens, you can imagine how important chamomile is to your herbal medicine chest!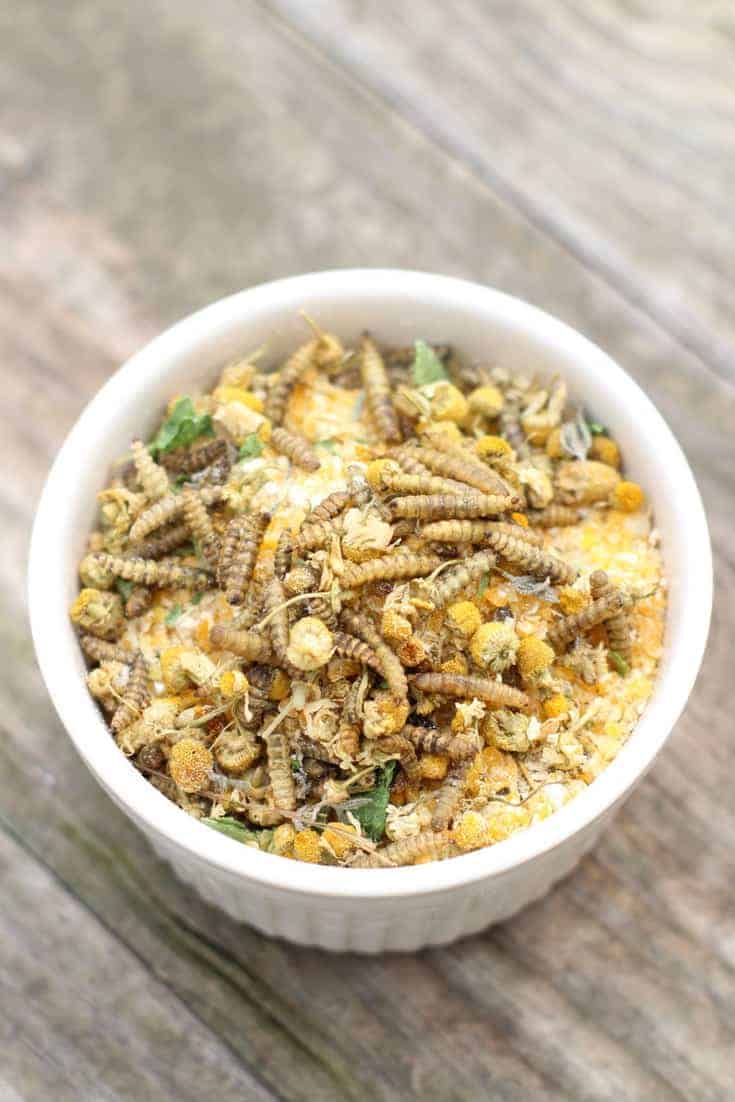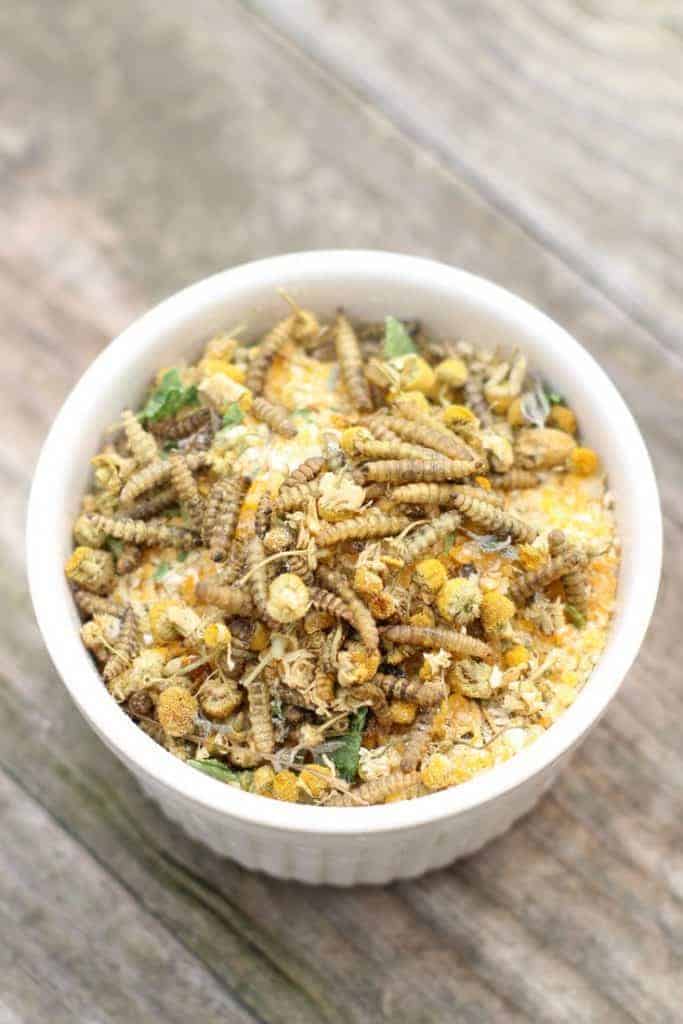 This treat is a great go-to recipe if your chickens are nervous (if a hawk was flying above or the neighbors dog came over for a "visit"), and you want them to come out of their hiding places, relax, and feel safe again.
You can find chamomile to buy in the shop right here, and it's the exact same herbs that I used in this recipe.
Corn is also a big part of this treat, and my hens have a ball poking around and trying to find every last kernel!
You can use dried ground, chopped, or whole corn kernels. If you do use whole kernels (which chickens love, by the way), the recipe adjusts slightly.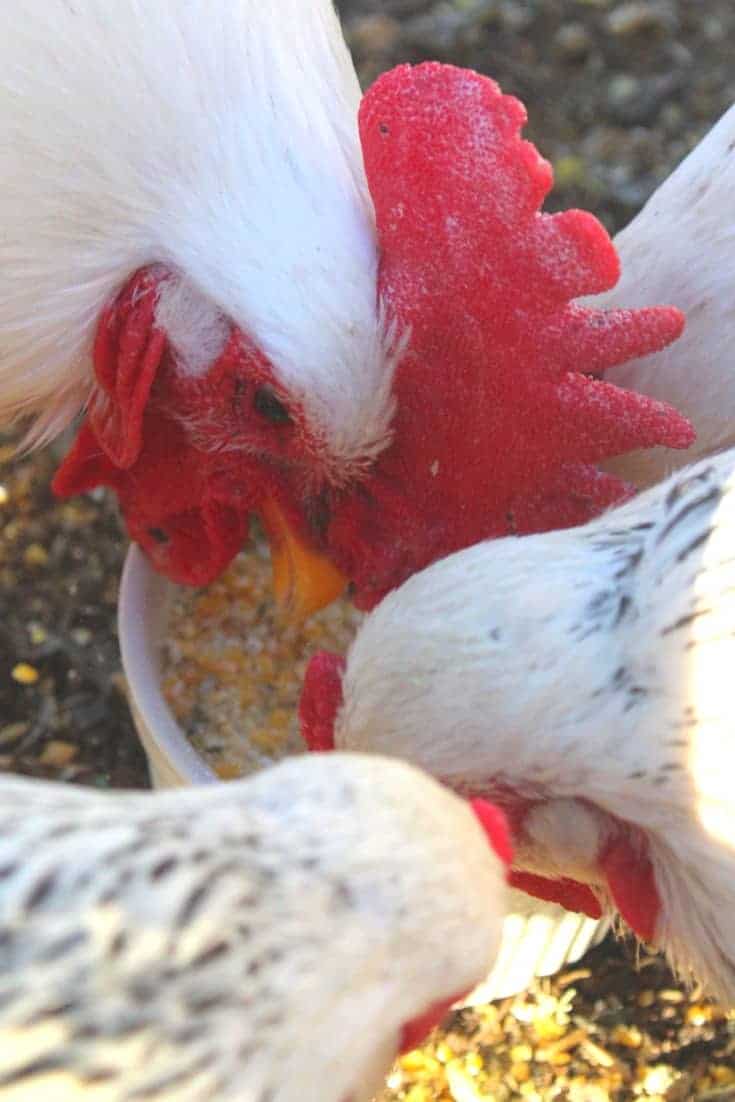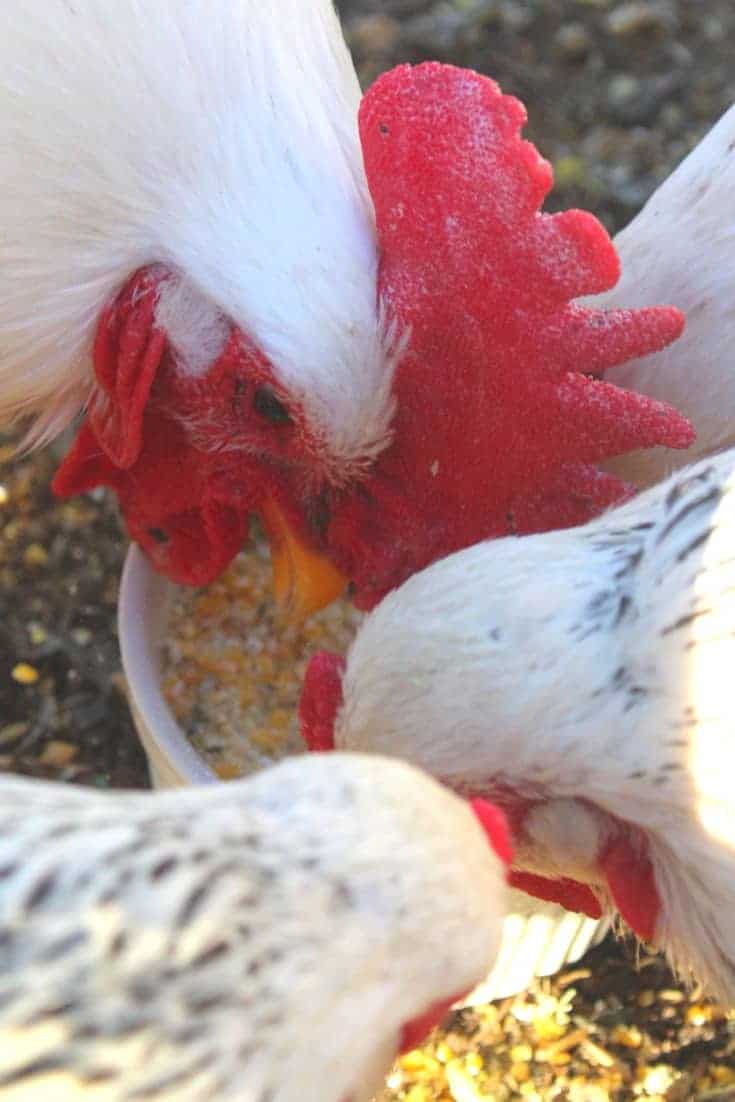 Although I haven't tried, if you add egg and water, you can probably make this into "cornmeal muffins" your hens will adore.
This recipe also features our old friend, dried black soldier fly larvae, which hens also love! (As if I had to remind you!)
If you don't have black soldier fly larvae on hand, mealworms or any other dried insect are a great substitute. Mine go bonkers for both.
I've included kale in Chamomile & Black Soldier Fly Larvae "Granola" because kale has lots of great vitamins and minerals for chickens.
Plus, hens love greens! You can use either fresh or freeze dried kale. We usually go for freeze dried kale because the nutrient content is still high AND it's shelf stable.
A treat like this is perfect before bedtime if it's winter in your area or as a mid-day treat when the days aren't too hot – so perfect for spring.
All you need to do is put out a bowl with the "granola" in it and let your chickens have at it.
I hope your hens enjoy this as much as mine do!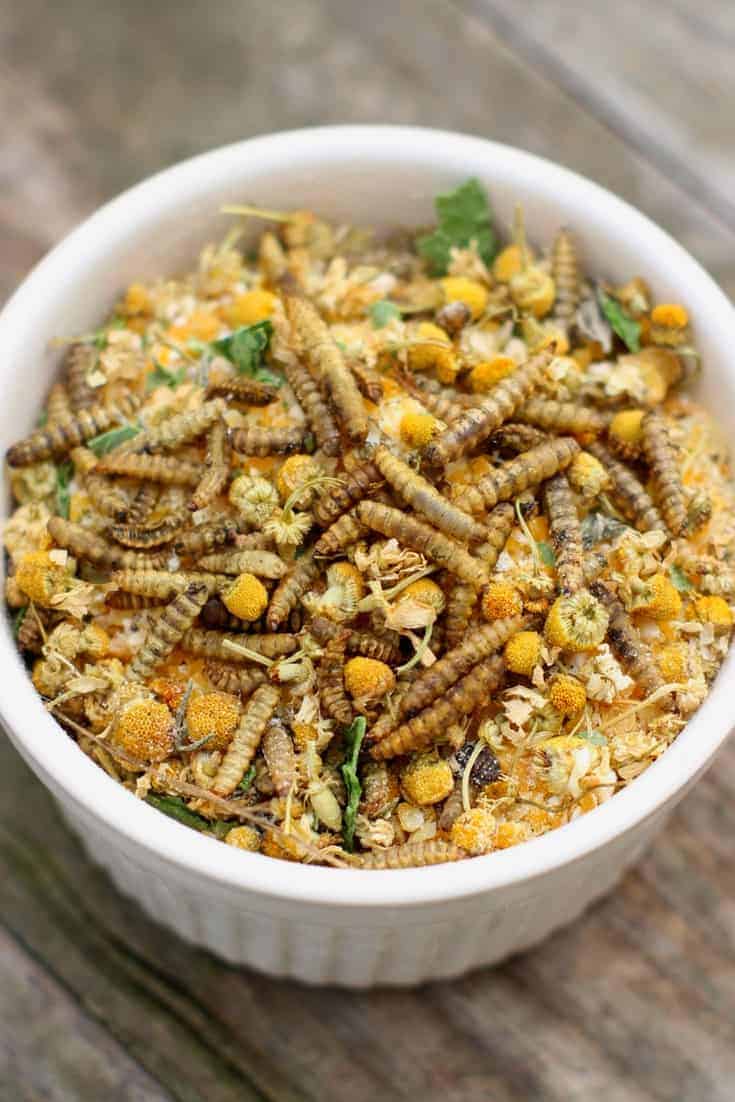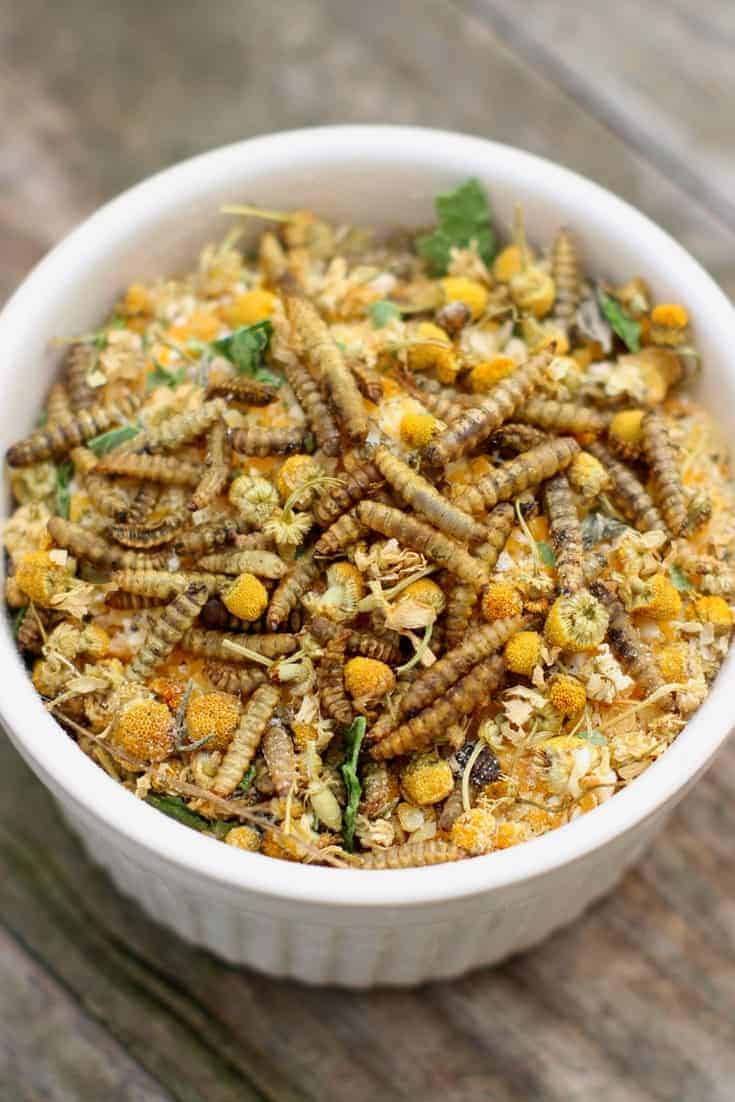 How To Make Chamomile & Black Soldier Fly Larvae "Granola."
Ingredients (per chicken):
¼ c dried, Non-GMO Corn (ground, chopped) — use ½ cup if whole corn kernels
Chamomile – 2 tbsp (Buy in my store here)
Black Soldier Fly Larvae – ¼ cup (Buy in my store here)
Kale – ¼ cup — use freeze dried or fresh kale
Directions
Combine all ingredients in a chicken-safe dish. You can scatter the "granola" to make sure each hen gets a bite. Smaller flocks can eat out of the bowl together.
This isn't a replacement for their regular feed, and should be part of a complete diet.
It's a hit!
Maat van Uitert is a backyard chicken and sustainable living expert. She is also the author of Chickens: Naturally Raising A Sustainable Flock, which was a best seller in it's Amazon category. Maat has been featured on NBC, CBS, AOL Finance, Community Chickens, the Huffington Post, Chickens magazine, Backyard Poultry, and Countryside Magazine. She lives on her farm in Southeast Missouri with her husband, two children, and about a million chickens and ducks. You can follow Maat on Facebook here and Instagram here.