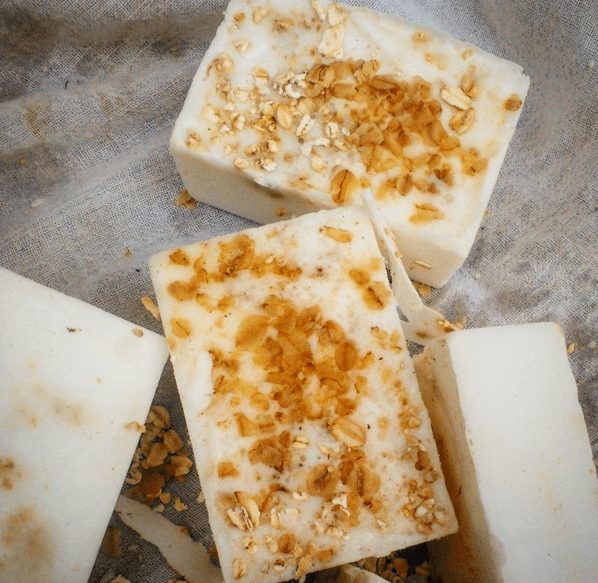 Honeysuckle & Oatmeal
Available in limited quantities!
Gently scented with honeysuckle essential oil, this handcrafted goat milk soap is to die for. Made with the finest ingredients, the goat milk helps keep skin soft and has a luxurious lather.
The oatmeal gives a wonderful texture, and we love using it on sensitive skin.
Each bar is 4 ounces, and since it's handmade, each bar is slightly different, so the goat milk soap you receive will be unique. Ships in 1-3 business days.
We've meticulously handcrafted this soap on the homestead with love, from our family to yours.
$7.97 (FREE shipping!)

Unscented
All natural, handcrafted goat milk soap, completely naked. This unscented soap will keep your skin soft without imparting any unwanted scents.
Perfect if you're allergic to scents but still want to have the luxury of goat milk soap!